20 Years of NPM
07.30.2013
Blog
By Nancy Pope, Historian and Curator
It's often hard for me to believe the National Postal Museum has been around for 20 years now. On July 30, 1993 we opened our doors to the public and hundreds streamed in that day. Twenty years and millions of visitors later, dozens of exhibit have come and gone, but the core purpose of the museum remains. We share the remarkable story of the U.S. postal system with our visitors.
If the core purpose remains the same, how we tell that story has certainly changed. When we opened in 1993 we were using state of the art materials, including the best software available at the time for our computer interactives—DOS, and the best media of the day to hold our videos—laserdiscs. Today, not only are the software and media upgraded to meet 21st century demands, but I am sharing this story with visitors online—a concept I couldn't imagine in 1993.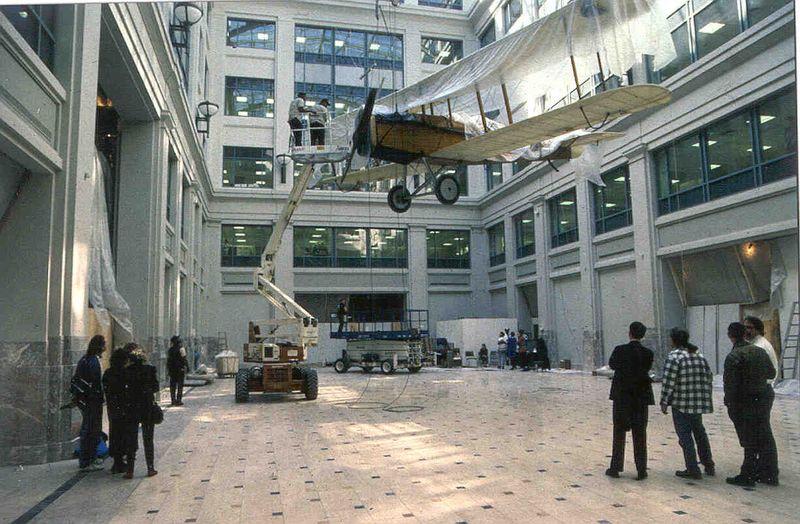 Opening this museum seemed a Herculean task. A tiny staff, with enthusiastic support from dozens of others from across the Smithsonian, managed to pull off what seemed to many to be impossible, opening a Smithsonian museum in 33 months. Fortunately for me, I was too young and inexperienced at the time to be scared by the tight time frame. I was too busy being terrified by the realization that I would be curating the exhibits to an entire museum.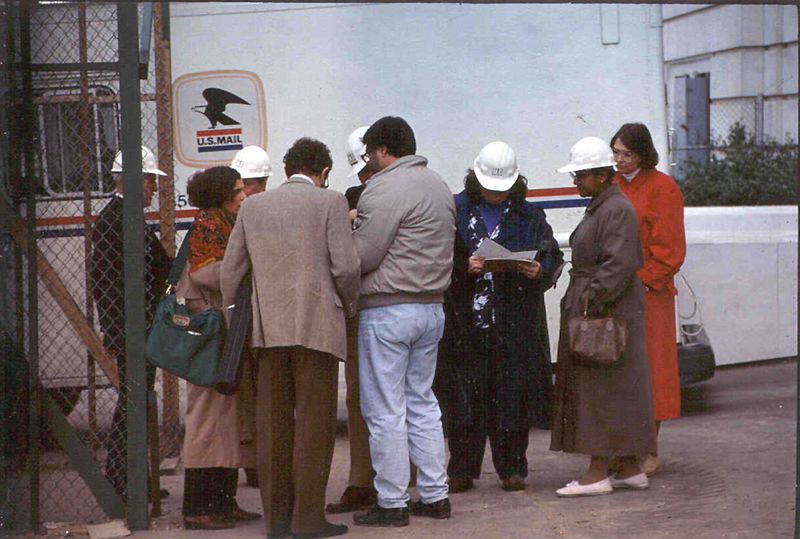 We made our opening date, an accomplishment made possible only by the passion and devotion given to the project by every one of the many who worked on it. And though we opened on time, everyone was working feverishly up to that last day. As Ted Wilson, NPM's Registrar remembered in a 2008 interview, "the day before it was like total chaos. We had cherry pickers in the atrium cleaning the airplanes. We had just swarms of people around and construction workers and everything and then there comes opening day and I forget how many people we had that opening day but the museum was completely filled and it was very exciting." The museum's loan officer, Patricia Raynor, also in a 2008 interview spoke of the strange and hectic days before opening, noting that she "spent most of that week cleaning exhibit cases and I couldn't believe what I was doing, teaching curators from the American History museum who had come over to help, how to properly clean an exhibit case. I thought that was pretty funny. Senior and curatorial staff vacuuming and cleaning—something they're usually not doing."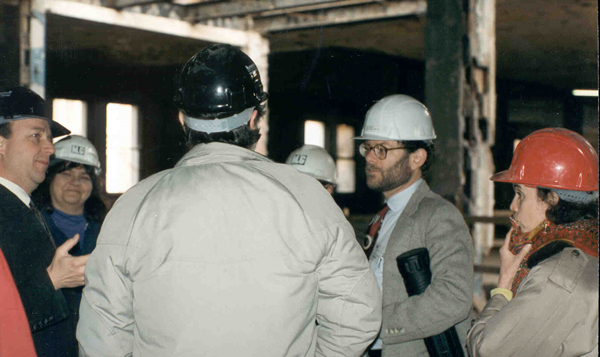 Opening day was an exciting time. After all of those months of work, we finally had the opportunity to show it off. It was exciting, but also frightening. I had done an interview with a Washington Post reporter as part of the review she was doing on the museum. It would be in the paper on opening day. I remember waking up early in the morning and hearing the paper hit the hallway in front of my apartment door around 5:30 am. I suddenly realized I couldn't move. I was literally frozen in the bed. I kept wanting to move but couldn't. It was the strangest feeling. I was so scared of what that article might say that I couldn't get out of bed. And I was that way for about a half an hour until finally, I just willed myself to get out of the bed and I went to the door and got the paper. A friend was staying on my couch at the time. I sat down and proceeded to read the entire out loud. And then when it was over, I looked at her and asked, "Was that good?" because I was not taking any of it in. She laughed and said, "that's a grand slam."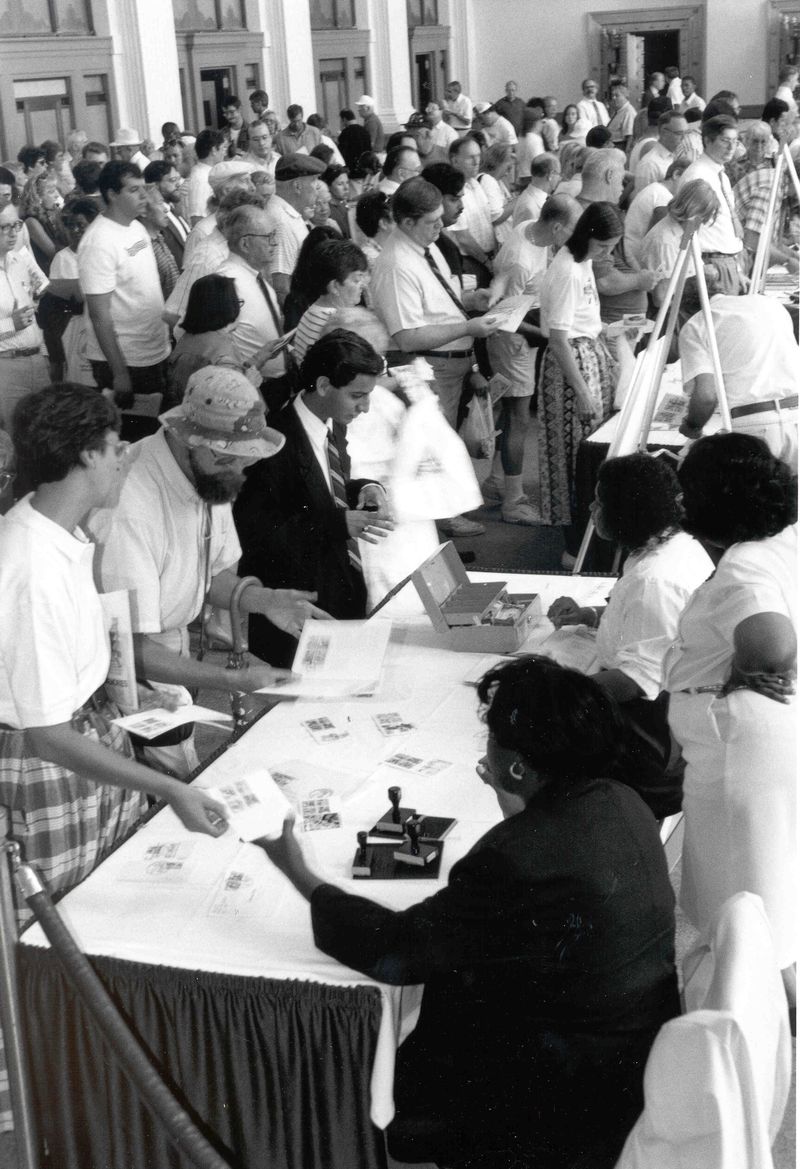 The day that followed was wall to wall visitors and the exciting reality of knowing that all those months of work were worth as we watched people go through our exhibits, watch our videos, and play our games for the first time. I've opened a number of exhibits since, but none have matched that mixture of utter joy and complete exhaustion that I felt twenty years ago today. I'm excited to watch the museum expand onto another floor this fall, with the opening of the William H. Gross Stamp Gallery. I don't know what the next twenty years will bring for the museum, but I do know that our staff and volunteers will continue to make this museum a remarkable experience for our visitors to enjoy.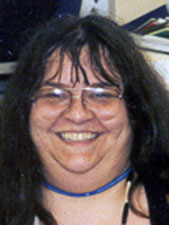 About the Author
Nancy A. Pope, a Smithsonian Institution curator and founding historian of the National Postal Museum, has worked with the items in this collection since joining the Smithsonian Institution in 1984. In 1993 she curated the opening exhibitions for the National Postal Museum. Since then, she has curated several additional exhibitions. Nancy led the project team that built the National Postal Museum's first website in 2002. She also created the museum's earliest social media presence in 2007.