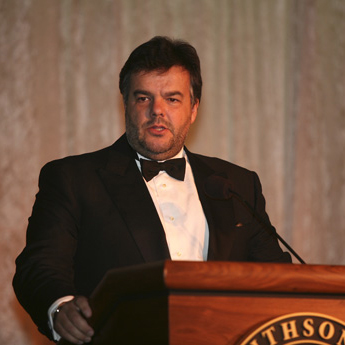 Guido Craveri
Guido Craveri initiated meaningful change to the National Postal Museum's philatelic vision. In the mid-1990s he encouraged the creation of a Council of Philatelists and served as its first chair. His ideas led to an exhibit space for great philatelic collections and the establishment of the Smithsonian Philatelic Achievement Awards. His experience, expertise, and passion as a collector, mentor, dealer, auctioneer, and philanthropist have set new standards in philately.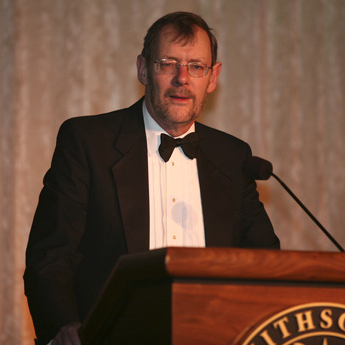 Francis Kiddle
Francis Kiddle (1942-2014) was philately's Renaissance man. His research, service, and promotion of philately encompassed every philatelic discipline—and amazingly, he did it worldwide. He contributed to philatelic literature through his research, writing, librarianship, curating, and judging. His promotion of Cinderella philately brought visibility and recognition to this field. As president of the Royal Philatelic Society and the FIP Philatelic Literature Commission, as chair of the Cinderella Stamp Club, the British Philatelic Trust, and the United Kingdom National Exhibition Committee, he demonstrated initiative, dedication, and dynamic leadership.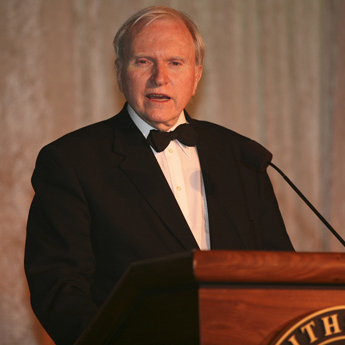 Herbert A. Trenchard
Herbert A. Trenchard, a theoretical physicist, is the acknowledged "dean of U.S. philatelic history." His collections of auction catalogs, exhibition catalogs, ephemera of organized philately, and dealer advertising have provided untapped source material for his published articles—a prolific body of work that documents and preserves the history of philately. As a tireless volunteer, his service highlights include Trustee of the American Philatelic Research Library, member of the Smithsonian National Postal Museum Council of Philatelists, and past president of the Washington Philatelic Society.
---
The Award recipients were honored at the Smithsonian Philatelic Achievement Awards Gala on the night of May 27, 2006, a celebration that also opened the exhibition, "Rarities Revealed: The Benjamin K. Miller Collection" that evening in the galleries of the National Postal Museum. The Gala's Title Sponsor was Bill Gross, CEO and Founder of PIMCO, one of the world's leading bond management firms.