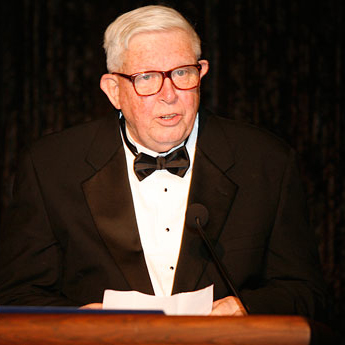 Wallace Cleland
Wallace Cleland's (1930-2013) lifelong devotion to philatelic research resulted in a published body of work revealing the "how and why," as well as the existence of many late 19th- and 20th-century postage and revenue stamp rarities. The volume of his published research is second only to that of George W. Brett. He served many organizations within philately, notably the U.S. Stamp Society (chairman of the board of governors and president). Cleland wrote 215 articles that have appeared in the U.S. Specialist and the Canal Zone Philatelist. He was a three-time winner of the Hopkinson Memorial Literature Award given to the best article published in the U.S. Specialist.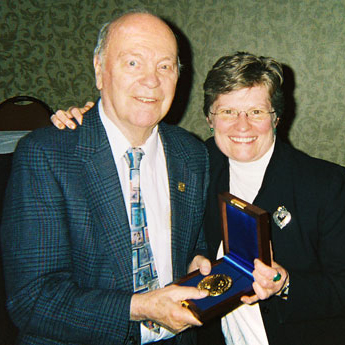 Bernard A. Henning, Sr.
Bernard "Bud" A. Hennig Sr.'s (1917-2014) lifetime of philatelic accomplishments spans local, national and international venues. In the local Chicago area, Hennig served as a mentor to many collectors and an officer and legal advisor for many societies, including the Chicago Philatelic Society, CHICAGOPEX, COMPEX and the Collectors Club of Chicago. He was chairman of the board of AMERIPEX, the international philatelic exhibition held in Chicago in 1986. He was a director-at-large of the American Philatelic Society, chairman of the APS Committee on the Accreditation of National Exhibitions and Judges and served as founding member of the American Philatelic Research Library's board of trustees for 24 years. Hennig was chairman of the APS International Committee. He was president of the Germany Philatelic Society. He was an International Federation of Philately-accredited judge and vice president of FIP. Among the many awards honoring him are the APS Luff Award, the Lichtenstein Award and the Roll of Distinguished Philatelists.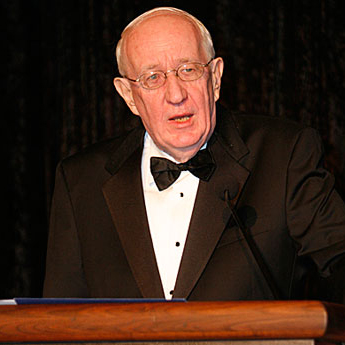 Gordon Morison
Gordon Morison's (1930-2021) impact on philately has been enormous. As assistant postmaster general, Morison introduced exciting and innovative stamp designs, including the large-format se-tenant stamps, such as the state flags and state birds issues; the first U.S. self-adhesive stamps; such successful, long-running series as the prominent American definitives, the transportation coils, the black heritage stamps and the American music stamps. The Ben Franklin Stamp Clubs for youth collectors was another of his initiatives. Morison was instrumental in the creation of the National Postal Museum. In 1968, Morison conceived the structure of the World Series of Philately competition that is still operating today. He served as vice president of the APS, General Chairman of Nordia 2001, and most recently was executive director of the wildly successful international show Washington 2006.
---
The Award recipients were honored at the Smithsonian Philatelic Achievement Awards Gala on the night of November 8, 2008. This biannual event is a fundraising event for philatelic initiatives at the museum. This year guests included members of the Club de Monte–Carlo who traveled to the United States to exhibit rarities in the museum that day.