Introduction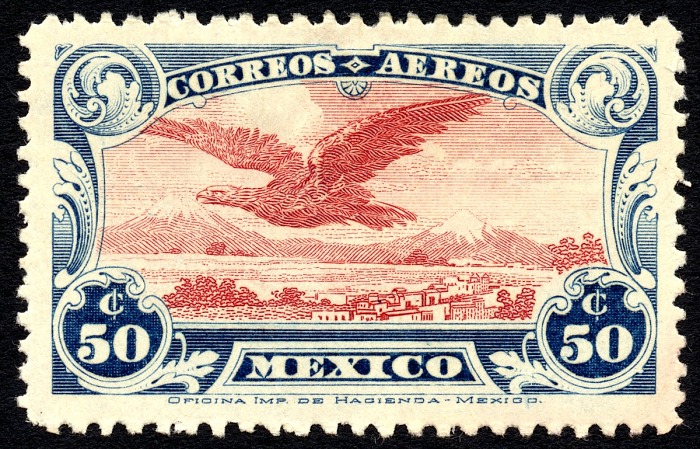 Have you ever wondered why a particular image appears on stamps affixed to your mail? Postage stamps, money, posters, and other government documents all feature thoughtfully selected images. People see those images repeatedly throughout the day, and the images inspire pride by shaping the ways people understand national identity and ideology. Political leaders recognize this. They purposefully use print culture to promote political agendas, solidify authority, and fire patriotic emotions. This is particularly evident as revolutionary regimes strive to unite disparate population groups and to win the recognition of foreign nations. The stamps issued by Mexico after its 1910-1920 revolution offer a compelling example.
Though the Mexican Revolution toppled Porfirio Díaz (1830-1915) and produced a constitution, it neither created a national identity nor engendered a unifying ideology. Disparities of belief among population groups and institutions, especially the historically powerful Catholic Church, sparked continued conflict well beyond 1920.
Revolutionary presidents and subsequent regimes used postage stamps to declare the state's power, to undermine factionalism by emphasizing shared heritage, and to advertise the nation's technical and athletic competitiveness to citizens and the world. Among the postage stamps issued for this purpose, airmail stamps played a significant role.
Throughout the twentieth century, Mexico issued over six hundred air mail stamps. This exhibit features examples of airmail stamps and mail organized in three categories: Nature and Technology, Ancient to Contemporary Culture, and the 1968 Olympic Games.
Acknowledgements
Created by Cheryl R. Ganz
Thanks to:
Juliet Vargas, for translations into Spanish
Kathryn Burke
John Johnson, Jr.
Rosanne Johnson
Greg Nelson
Terry Sheahan
Omar Rodriguez
This virtual exhibition is an expanded version of the "Mexico Via Airmail" section of the exhibition Mexican Treasures of the Smithsonian