A (Blog) Post about (Marion) Post on the Importance of the Post (Office): Highlighting the Photography Skills of Marion Post Wolcott
08.02.2016
Blog
By Veronica La Du, Curatorial Intern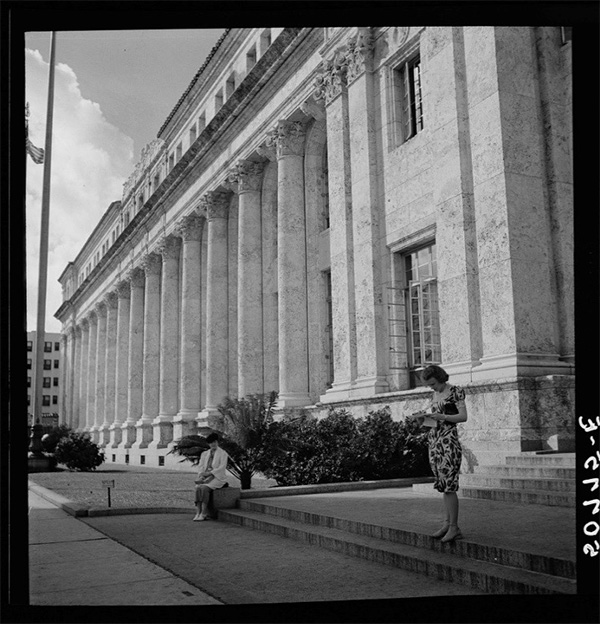 When I was about 4, I had an obsession with mail.
I'm not exactly sure why, but it probably had to do with the avid attention I paid to the "Mailtime" segment on Blue's Clues. I absolutely loved writing letters, sticking on stamps, and placing them in the big blue mail box in front of my town post office.
Hence, when I applied to and eventually accepted a summer internship with the National Postal Museum, my mother wasn't surprised in the least:
"Ah yes, the Postal Museum! You dragged me and your father around there for about 3 hours when you were 5! Have fun with all the stamps!"
Thanks Mom.
****************************************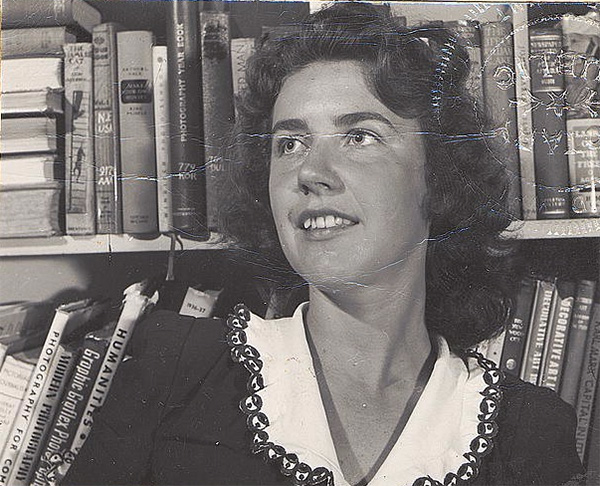 Although I haven't been working exclusively with stamps or mail, my experience this summer has been extremely rewarding. My project involved examining and documenting postal elements of the many photographs produced through the Farm Security Administrations' (FSA) photography project. (Sounds daunting but it's actually fun, I promise!) Through my examinations of the pictures, I found myself constantly seeing the name "Marion Post Wolcott" listed as the source of many of the photos. Since the group of photographers I had encountered so far was very much male-dominated, I was interested in her backstory.
So, as any self-respecting millennial would do, I typed her name into Google and got to work.
 ****************************************
Two books and countless webpages later, I came to an important conclusion: Marion Post was not only an amazing photographer and cultural interpreter, but also an important trailblazer in her field.
A few important facts about Marion's Farm Security Administration career and later life:
She was the first woman to be employed as a FULL TIME photographer by the Farm Security Administration. (Dorothea Lange was the first woman to be employed, but she was only part time).
She worked with the FSA from 1938 to 1942.
Marion travelled alone. Her superiors worried about this constantly when she was in more conservative areas but she proved to be at more of an advantage when immersing herself into local cultures to take photos.
Marion's relationship with her childhood caretaker (an African-American woman named Reasie Hurd) made Marion sympathetic towards the sufferings of the African-American population in the United States during her later travels. It was this sympathy that allowed her to document all aspects of life in the areas she travelled to, and not just focus on the white communities as some other photographers did.
At the end of each day, she would write letters and talk about her days' work, her quest to find suitable lodgings, and the people she encountered on her travels. Marion's colorful personality came out in these letters, which were usually sprinkled with a healthy helping of profanity throughout.
Marion left the FSA soon after she married Lee Wolcott because she felt underappreciated within the organization.
Her work gained notoriety later in her life and although she never photographed professionally again, she took many photographs on her travels with her husband and later went on to win many awards.
****************************************
Right now you're probably thinking, Okay this is great and all, but what does Marion Post have to do with the post office? Was her choice of subject for photography really that important? Did it really mean anything?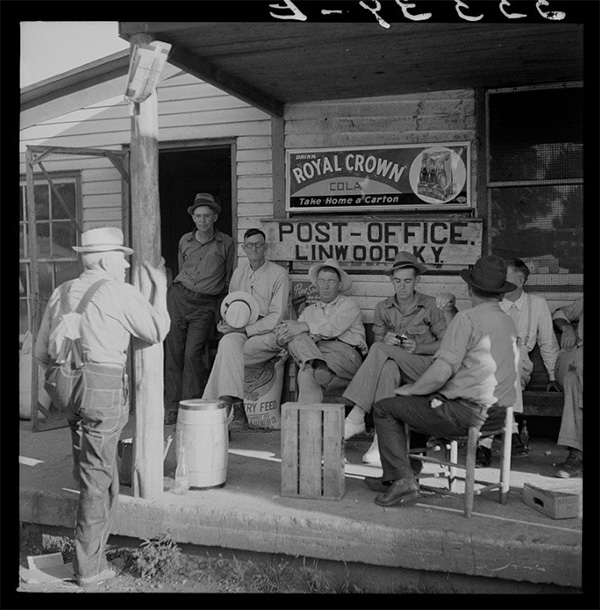 In short, yes.
Throughout her travels, Marion's task was to photograph the important parts of life in the areas she explored. She needed to highlight the effects of the Great Depression on the common people of the United States. To showcase the life of the local people, she photographed their commutes and errands along with important buildings and city centers.
With this task in mind, it is extremely important that many of the subjects of her photographs were post offices or other mail related subjects. The sheer number of photos taken by Marion alone cements the integral role the postal system plays in American society. While she took pictures of many other subjects, Marion also had a constant number of postal related pictures. Whether the post office took up an entire city block or it was more of a shack at the side of the road, Marion Post captured it with her camera, showing the country how important their local post offices truly were.
****************************************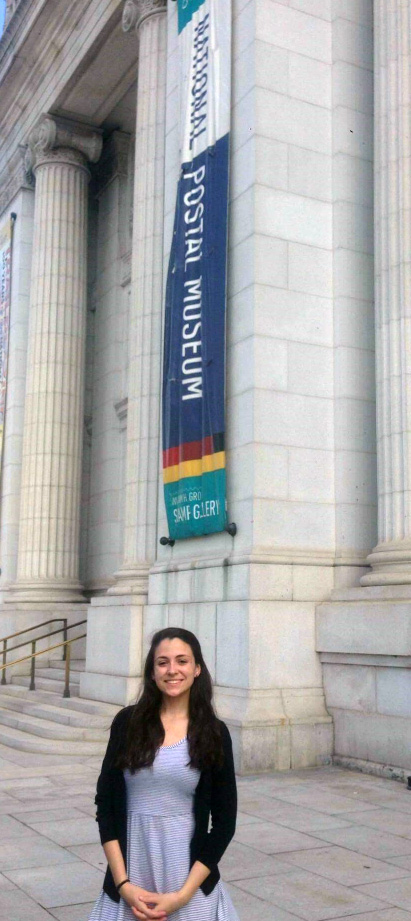 I would like to note that all of the pictures seen in this post (save for mine) are a part of the Library of Congress' Prints and Photographs Online Catalog. I have used this as the primary tool for my research this summer and I encourage anyone who is even remotely interested in the FSA photography project to look up pictures in the catalog.
BIBLIOGRAPHY:
Brannan, Beverly W. "Marion Post Wolcott (1910-1990): A Biographical Essay." Last modified 2012. loc.gov
Hendrickson, Paul. Looking for the Light: The Hidden Life and Art of Marion Post Wolcott. New York: Alfred A. Knopf, 1992.
Hurley, F. Jack. Marion Post Wolcott: A Photographic Journey. Albuquerque: University of New Mexico Press, 1989.
International Center of Photography. "Marion Post Wolcott." Accessed on July 5, 2016. icp.org
Wolcott-Moore, Linda. "Marion Post Wolcott: A Biographical Sketch." Accessed on June 28, 2016. people.virginia.edu
All photos appear courtesy of the Library of Congress and are part of the Farm Security Administration/Office of War Information Black-and-White Negatives Collection.
About the Author
Veronica La Du is about to begin her junior year at The George Washington University, where she is double-majoring in History and Anthropology. Originally from Bay Head, New Jersey,  Veronica is heavily involved with student theatre on GWU's campus as an Executive Board Member of Forbidden Planet Productions. She loves knitting, baking, reading and mail, although her obsession has subsided quite a bit.