A Kennedy Family Postage Stamp Legacy
09.03.2009
Blog
By Alexander Haimann, Collections Specialist
The passing of Senator Edward Kennedy on August 25, 2009, the third longest serving Senator in U.S. history, marked the death of the last of Joseph and Rose Kennedy's sons. The first U.S. postage stamp to depict a Kennedy son featured the second oldest on May 29, 1964, the birthday of President John F. Kennedy in the year following his assassination. President Kennedy's widow Jacqueline Kennedy made the final design selection. Another stamp was issued with a more joyful image of President Kennedy three years later.
On January 12, 1979, one day before the first U.S. stamp to honor Dr. Martin Luther King was issued; the third oldest Kennedy son was depicted on a U.S. postage stamp. The release of the Robert F. Kennedy Issue marked the first time that two brothers had been honored on separate U.S. postage stamps.
Seven months after her younger brother was honored on a stamp, the life's work of Eunice Kennedy Shriver –The Special Olympics—was featured on a stamp. Since 1979, several other U.S. stamps have showcased Eunice Kennedy's legacy of the Special Olympics.
We'll have to wait at least five years (by USPS regulation) to see if the youngest child of Joseph and Rose Kennedy, will join his brothers as the subject of a United States postage stamp.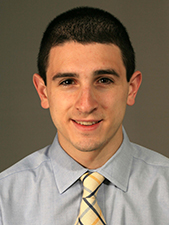 About the Author
Alexander T. Haimann, Collections Specialist & Web Projects Developer at the Smithsonian National Postal Museum, collects and writes primarily about the stamps and postal history of the U.S. during the first one hundred years of stamp production (1847-1947). Additionally, he develops internet based education projects and exhibits for the National Postal Museum. He is a member of the Board of Directors of the American Stamp Dealers Association, the Chair of the American Philatelic Society's Young Philatelic Leaders Fellowship and the publicist for the United State Philatelic Classics Society. His national and international society memberships include the American Philatelic Society, United States Stamp Society, Collectors Club of New York and the Royal Philatelic Society London.