September 26, 2008 — October 12, 2015
---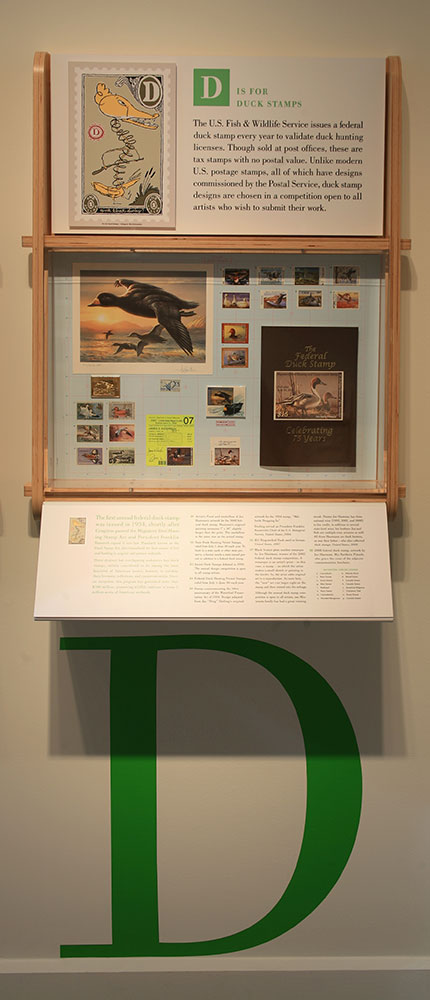 Alphabetilately presents twenty-six exhibit cases, from Advertising Covers to Zeppelin Post. Each case includes a cinderella design that illustrates the topic, as well as a definition. A rarity from the Museum's permanent collection anchors each case, supplemented by additional stamps, covers, and 3-D artifacts. A copy panel puts the topic in the context of the exhibition, providing detailed description of the key piece and other material.
Ancillary materials in the Z case include two early 20th century cinderellas from Germany, a Graf Zeppelin timetable and a baggage label, a Graf Zeppelin America flight-flown cover, and a Hindenburg disaster post card. The enduring appeal of zeppelin flight is represented by a 2003 Graf Zeppelin souvenir sheet, a Zeppelin NT Friedrichshafen flown envelope, and a Zeppelin NT diecast toy from China.
Supporters and Acknowledgements
A-Z philatelic images and definitions copyright 1997-2008, used by permission from the AIGA/SF. Alphabetilately used by permission from Wm. M. Senkus.