Lynn Heidelbaugh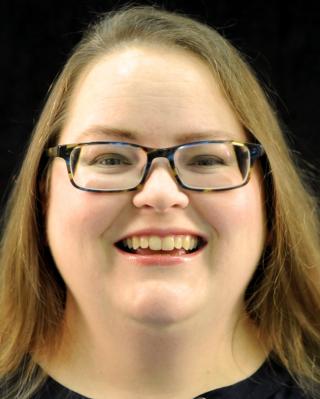 Curator, History Department
Research specialties: history of U.S. postal service and operations; military mail; letters and letter writing culture; business history; and tourism history.
Curated exhibitions: My Fellow Soldiers: Letters from World War I (April 2017–November 2018) featuring personal correspondence from Americans in the First World War; Behind the Badge: The U.S. Postal Inspection Service (June 2014–indefinite) on the mission and history of the agency; Mail Call (November 2011–indefinite) on the history of America's military postal service; Victory Mail (March 2008–July 2011) on microfilming V-Mail letters during World War II; and War Letters: Lost and Found (November 2005–November 2006) on provenance and correspondence from the Civil War to the Vietnam Conflict. In coordination with the Smithsonian Institution Traveling Exhibition Services, developed a version of the Mail Call exhibition, which traveled to multiple venues in the U.S. between November 2012 and summer 2017.
Publications:  "Military Mail," in Every Stamp Tells a Story: The National Philatelic Collection (Smithsonian Contribution to Knowledge), ed. Cheryl Ganz (Washington, D.C.: Smithsonian Scholarly Press, 2014), 81-85; "Letters Home," in Smithsonian Civil War: Inside the National Collection, Eds. Neil Kagen and Stephen Hyslop (Washington, D.C.: Smithsonian Books, 2013), 174-177; and, a selection of "Object Spotlight" posts include:  Antarctic Post Office; Collect on Delivery; Dead Letter Album; Laundry Box; Postal Savings System; and Weather Report.
Interests: Learning to read barcodes
Favorite museum object: Letter carrier's door knocker (for its form and function)
What I like best about working at the National Postal Museum: Trying to solve the puzzling addresses in the Dead Letter Office scrapbook