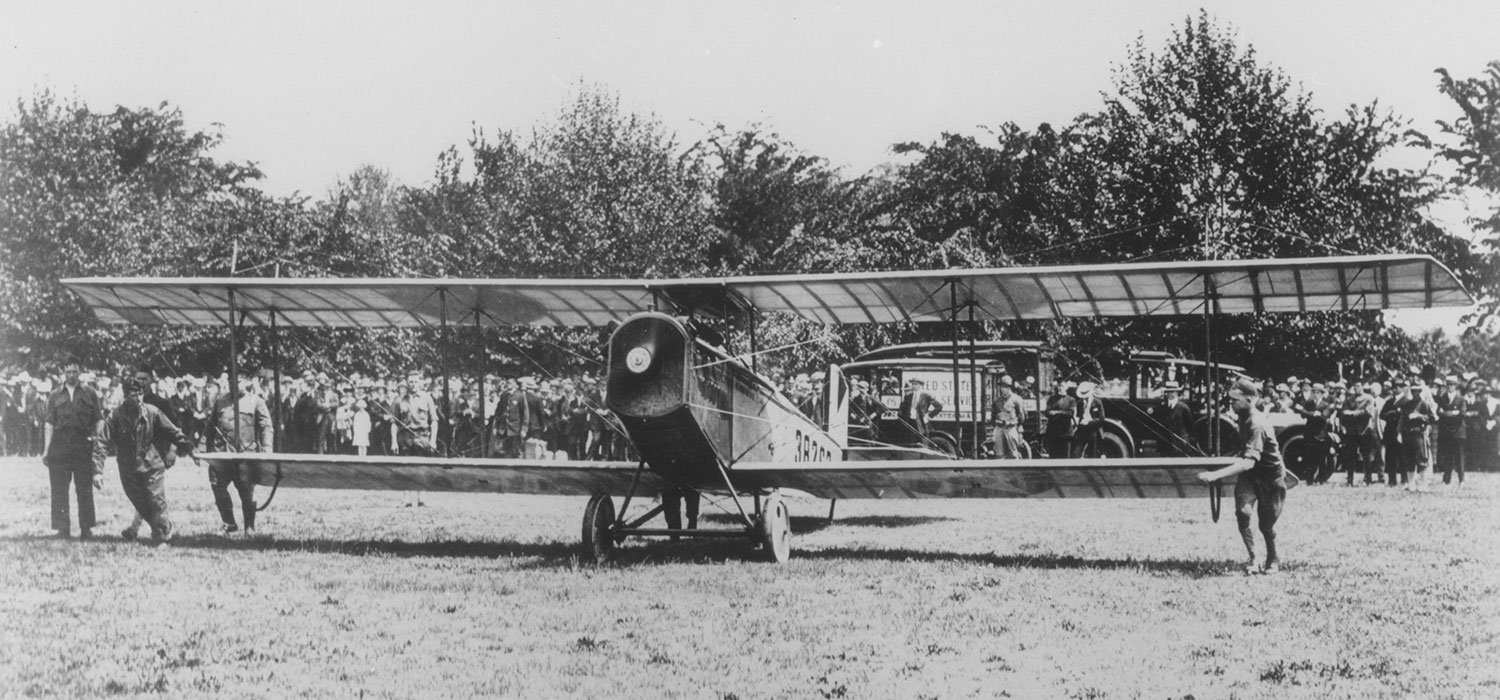 The United States Post Office Department created the nation's commercial aviation industry. From 1918 to 1927, the Post Office Department built and operated the nation's airmail service, establishing routes, testing aircraft and training pilots. When the Department turned the service over to private contractors in 1927, the system was a point of national pride.
The Department's assistance did not end in 1927. Early passenger traffic was almost non-existent. Mail contracts provided a financial base that encouraged the growth of the nation's fledgling commercial aviation system. Companies used those funds to purchase larger and safer airplanes, which encouraged passenger traffic.
By the end of the 1930s, legislation had stripped all remnants of control of airmail service from the Post Office Department. The Department continued to award airmail contracts, but its influence over the industry had all but vanished. With the appearance of the Douglas DC-3 airplane, passenger traffic finally began to pay off. 
The year 1952 brought a separation of airline subsidies from airmail. The Post Office Department paid airmail compensation and the Civil Aeronautics Board made all airline subsidy payments, based on national interests aside from airmail.
The needs of passenger traffic overtook those of mail cargo in the second half of the 20th century. Airline companies organized their routes to maximize passenger needs. By 1975, airmail had become a fundamental part of the U.S. Postal Service's transportation plan. That October, first class mailers no longer had to pay an extra fee for airmail service.
In 1971, Federal Express incorporated with the idea of designing a shipping system specifically for airfreight. By the end of the 20th century, FedEx operated the world's largest all-cargo air fleet. In 2001, the USPS allied with FedEx which allowed them to gain better structured air networks and centralized information technology. In return, FedEx was able to expand its reach through the Postal Service's ability to reach every home in the U.S. The efforts that began that spring morning in 1918, with army pilots and rickety aircraft, have developed into a global industry that has become a part of our everyday life.