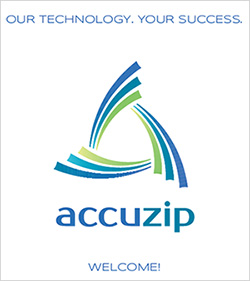 ABOUT AccuZIP, Inc.
AccuZIP, Inc., a national software company based in Atascadero, CA, provides feature rich solutions to manage Contact Data Quality, Address Hygiene, USPS® Postal Presorting and Compliance and Mail Tracking and Reporting. Our solutions are designed to be utilized across many industry verticals to streamline, standardize and simplify processes associated with data entry, data management and multi-channel communications. AccuZIP products and services make it easier for businesses to get their message out to the right people at the right location when they need to most.
"Necessity is the mother of invention"
With the emergence of the personal desktop computer and BASIC programming language in the early 1980s entrepreneurs were able to start developing competitive mail preparation software solutions. During the mid 1980's, Steve Belmonte was a small print business owner who had a need. Primarily he was providing graphic arts and mailing services to his customers. They really needed the mailing services he provided so they could benefit from presort discounts. His postal solution was provided from a third party software provider. One day, he was notified that the cost of this solution was going to triple which was something his business could not afford. He searched unsuccessfully for mailing software that was compatible with the Apple Macintosh computer he had. Finding none, he decided to write his own.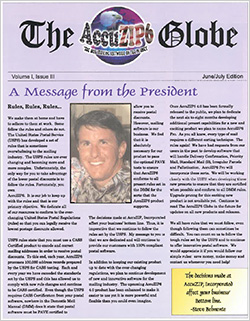 He worked relentlessly to create a mailing solution that could also manage data and would standardize local addresses and sort the addresses in a database so they could be printed in the order the USPS® required for postal discounts. Steve's efforts resulted in the postal software known today as "AccuZIP6" and why it was initially available for only Apple Macintosh. Ironically, the AccuZIP6 product was initially not available to the public and was created specifically to address an important personal need. It was only later that Steve became aware that the broader graphic arts and print industries needed this viable database management mailing solution too. AccuZIP6 was commercially available and became an instant success. Two years later, AccuZIP6 was available for the Microsoft Windows OS as well. AccuZIP, Inc. grew from these humble beginnings and now 24 years later they have achieved great success and grown exponentially.
Core focus: Service and Support
Steve Belmonte was intently focused on his customer partners and believed deeply in developing relationships. Service and support became the foundation he built his company on. Voice mail and computerized answering systems have never been allowed at AccuZIP.   Steve's philosophy is that AccuZIP customer partners will always speak to real people. Early on, AccuZIP added "Live Chat" as a support option that has now become the most popular way people access support. Customers interact with live human beings and have a complete transcript of their discussions for future use. Unfortunately, even as late as mid-2010, live chat support was largely an under-utilized customer service option in the postal software industry.
AccuZIP, Inc. has made mailing services accessible to mailers of all sizes. Steve and his development visions have expanded the industry into verticals and markets that had previously been under-served. Adding these verticals has enhanced the efficiency of the USPS® through addition of volume. They have provided careers to people in fields like data management, data hygiene, logistics and postal processing. These careers have sustained an industry for years and paid mortgages, tuitions, car payments and facilitated a great many transactions beyond mail to help the larger economy grow.
AccuZIP communicates in many ways with their customer partners. There is the zipLINE quarterly newsletter, an electronic Product of the Month feature, the E-ZIP electronic newsletter and social media communications on Facebook, Google Plus, Linked In, Twitter and You Tube. We want to keep our customer partners and industry updated in any way we can.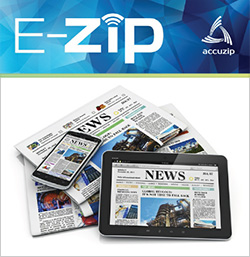 Broadening the industry
In the early 1990s, the widespread adoption of inkjet and other technologies was fueled with the introduction of 'flat annual fee' and 'unlimited' based pricing models for change-of-address services. AccuZIP, Inc. introduced these models to the industry and others followed. These pricing models fundamentally changed the industry by making these services affordable for mailers of all sizes. Traditionally, the industry pricing models were based on usage where users bought credits as they used them so the more records they processed, the more they paid their software vendor. This was much like the "click charges" established in the digital printing industry years before.
By creating more affordable products with non-traditional pricing models, postal software providers drove industry adoption. These models enabled mailers to invest in new technologies driving growth for the entire industry. Today, mailers of all sizes use these solutions to prepare tens of billions of mail pieces for induction and acceptance by the Postal Service. These technologies simplify the work associated with mail preparation to streamline handling. Mailers of all sizes can access and realize postal discounts, workshare with the USPS® and gain visibility across the touchpoints in the mail stream. These solutions "level the playing field" and help mail preparers of all sizes forge and strengthen their relationships with the Postal Service.
This resulted in expanded participation in industry associations and more diverse representation of them at MTAC which directly strengthened the partnership between the industry and the USPS®. The broader representation of the industry has helped make the delivery of mail as efficient as possible across many verticals that were under-represented before these affordable technologies and solutions existed.
These solutions help businesses
How does a postal software and technology company help businesses?  Technology is a wonderful thing when it delivers functionality to improve processes and facilitate communication. We all know the USPS® cannot achieve these things alone. Mailers need their technology to be affordable, effective, relevant and efficient to keep mail preparation and presentation affordable as a communication option. The industry and the USPS® partner together to make all of this possible and software solutions are at the core of these efforts.  The mail prepared with these technologies and solutions touches everyone and every possible mail application. It helps mailers with traditional mail applications (Bills and statements, direct mail offers and communications, magazines, catalogues, etc.). It can be said that these technologies help people manage finances, build relationships, exchange information and promote both charity and citizenship. It helps mailers of all sizes compete and prosper in the marketplace and industry.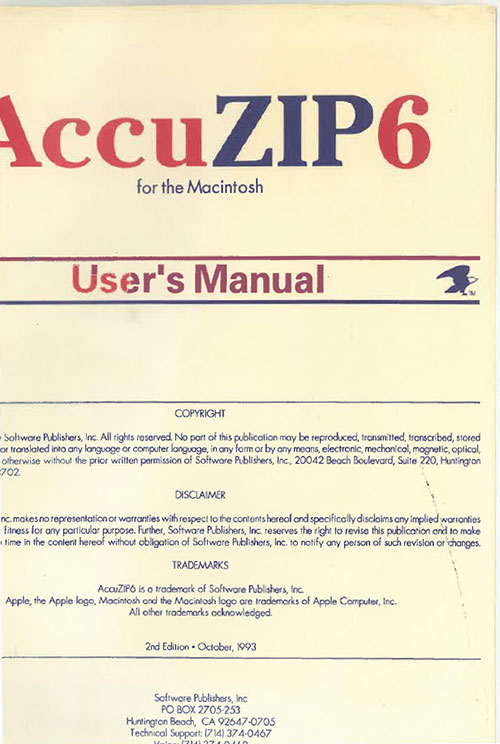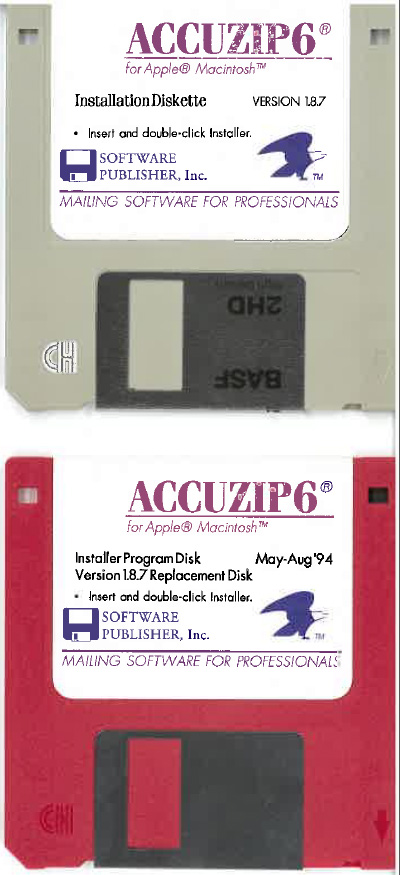 As Mail Evolves…
These technologies extend to the entire industry and are especially important in the package delivery sector. The package delivery market sector is exploding today and is an area of great growth for the USPS®!  If the USPS® is to compete effectively, mailers need software to assure proper preparation standards are maintained to facilitate efficient processing and delivery. As more people shop from home and on mobile devices the software industry has to be ready. We are on the cutting edge of this explosion today. These technologies help facilitate communication between the mailer and the mail recipient. If mail is to remain relevant, it has to communicate beyond the "mail moment".
Mail visibility is the key and adding the ability to communicate proactively as a result of activities within the mail stream is a reality. Our industry has evolved from the time of catalogs and mail order.
Technology has developed alternate channels for consumers to receive discounts, coupons, sales and other offers. With all this competition, people still rely on the mail to research major purchases and to decide where and when to shop.  Mail complements the other channels and media alternatives. Beyond mail preparation, the solutions provided by these developers facilitate activities like ordering, receiving and returning merchandise.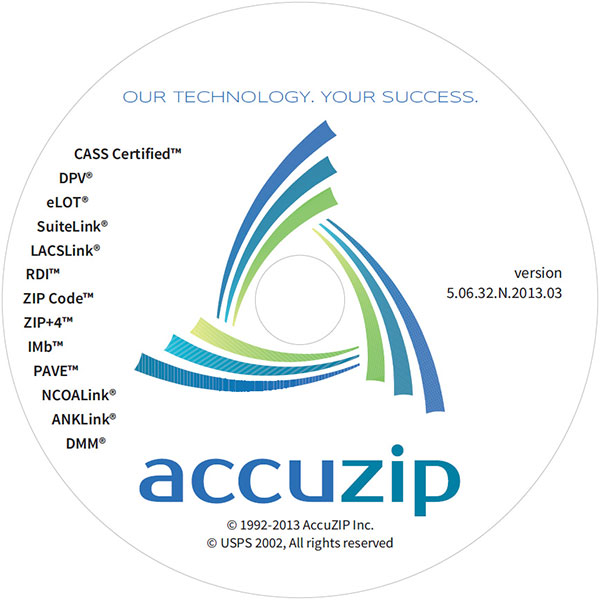 AccuZIP DVD sent to all users as updates occur in addition to "pushing" the updates directly to their desktops.
Voice of the Customer Partner
We all have customer partners. Our businesses depend on them to achieve success. AccuZIP is extremely proud of the relationships we have built with our customer partners and their dedicated support through the years. They are our focus and we understand that they are the reason behind our success and hold the key to our future. AccuZIP measures a customer partner in terms of what our solutions can help them be rather than the amount of money they can make us.
Here are some ways our technology is utilized in the industry:
We used to send our mail work out to a vendor. There were always delays that cost us business. Today we are in the mail business. We use this technology to drive revenue for our customers and our business. Mail costs represent almost 80% of the total cost per Mailpiece so optimizing those costs is really important. Direct mail is still relevant and is an integral component of any multi-channel campaign. Making sure it is efficiently prepared and delivered is essential in the market today.

We are a small business but compete with mailers of all sizes for business. Data quality is an important issue. Processing address data to correctly identify issues is very important. We are able to help improve address quality and deliverability. This has a direct impact on the cash flow for our customers as payments are expedited if mail is delivered correctly. Getting the address right minimizes the risk of fraud caused when the wrong person gets a mail piece.

Adding mailing software and technology allows me to focus. It affords me time to work on my business rather than in my business. I require a consistent and reliable software to keep our mail moving through the postal network. Any delay costs me time, money and potentially, business.

We use our software all day every day. Having automated workflows facilitated by scripts that run automatically is crucial. Our staff can optimize their time and productivity and we can move more work through the business as a result.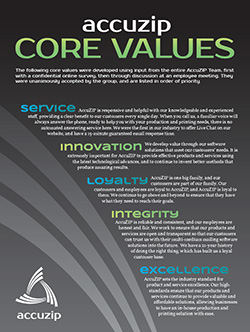 The USPS® and AccuZIP
The importance of mail to businesses and consumers cannot be measured. The USPS® depends on industry partnership, dependable mail preparation and deep industry involvement from software vendors. The USPS® is dedicated to keeping mail affordable, relevant and timely.
AccuZIP' s innovative technology and industry leading flat-low pricing models, allow mailers to provide mail that conforms to USPS® regulations so they can focus on efficiently processing billions of letters and packages from acceptance to delivery. This is the key for mail to remain an essential tool for businesses and households.
Postal software developers support and participate in industry organizations and serve on MTAC to work with the USPS® to develop and implement future policy and regulations effectively. They attend the quarterly meetings in Washington, D.C. to interact with other industry representatives and USPS® executive leadership to advocate for the industry and mailers. They believe in the "mail moment" and are dedicated to preserving its relevance well into the future.
What Next for AccuZIP?
Today there are many changes, challenges and opportunities for postal software vendors supporting our increasingly complex environment. Beyond remaining current with all of the regulations governing mail and the different postal discounts the industry depends on us to remain current on the technologies surrounding data delivery and storage are rapidly evolving. Postal and data processing software must integrate and seamlessly address sophisticated address management processes being used to manage evolving business models.
Barcodes are used not only on individual pieces of mail, but also on containers, to facilitate the electronic communication and transmission of mailing data, postage statements and more throughout the supply chain.   The USPS® and mailing industry have also begun exploring the "next generation" of interaction, where more information about mail is communicated in advance of its acceptance at a postal facility and more data about mail is collected and analyzed through every step in the supply chain to increase efficiency, track movement and bring new intelligence to both the USPS® and the industry.
Supporting every new facet of how this great industry continues to thrive are the businesses who write, develop and provide the software programs, the necessary data processing solutions and mailing list services that are the backbone of today's mail preparation, transportation and business intelligence.
A vital Postal Service depends on these organizations to provide access to affordable solutions and technologies to mailers of all sizes. The USPS® also depends on the support and input from these software companies to drive efficiency through the entire process as active participants in MTAC and other industry associations where they provide necessary insight into how the very complex mailing industry of today and tomorrow will function best.