Domtar Seeks to Make Life Better Every Day for Millions of Americans
Through its Pulp and Paper Products, Many of Which are Mail Delivered
The digital revolution has transformed the ways Americans communicate in their daily lives as they devote growing amounts of time sending emails, sharing PDF files, engaging on social media, sending text messages on smartphones and storing photos and valuable data (hopefully securely) in the cloud.
Yet more and more people, young and old, are re-discovering the power and satisfaction of paper as a communication medium, and Domtar, a Fort Mill, South Carolina-based Fortune 500 company and one of the nation's largest office and writing paper manufacturers, is leading the way in reaffirming the use of paper in all aspects of our lives.

The Domtar Mill at Nighttime
As John D. Williams, Domtar's president and chief executive officer, expressed it, "We are certainly not trying to break up the digital revolution – that would be a totally ludicrous idea. I have my iPhone and iPad. But we are trying to show people how paper can serve them in their lives."
The company is a leader in the paper industry's efforts to educate and inform stakeholders, and the general public, about the critical importance of paper to the economy and people. Its efforts include testifying to special committees of Congress about the paper industry's huge stake in the future success of the United States Postal Service, which delivers more than one third of the communications papers manufactured by the industry each year.
"We depend on the Postal Service as an essential component of our nation's economic engine," said Kathy Collins, operations manager at Domtar's paper mill in Rothschild, Wisconsin, in her remarks to the Senate Committee on Homeland Security and Governmental Affairs on behalf of the American Forest and Paper Association. "The Postal Service is a uniquely American enterprise with the infrastructure that enables our customers, which include printers, direct mailers and publishers, to connect and conduct business with every household in this country through printed communications."
Williams, as chairman of the Paper and Packaging Board, recently had a front-row seat during the development of the $132 billion paper and packaging industry's first-ever national consumer campaign, Paper + Packaging: How Life Unfolds.
The $20 million campaign, funded by more than 60 paper and packaging manufacturers and importers, including Domtar, celebrates the important role paper and packaging plays in our daily lives. Its ultimate goal – to slow the decline in paper usage and increase the demand for paper-based packaging. In one of the campaign's nationally televised and emotion-charged commercials entitled "Letters to Dad," a little boy writes letters to his father who is in the military stationed overseas, folds them into paper airplanes, and launches them over his backyard fence. The boy's neighbor boxes them up and ships them to the dad.
Domtar's own website is a treasure trove of innovative, award-winning media campaigns and educational programs that demonstrate the company's commitment to communicating paper's place and value to the businesses and people that use the company's products everyday. Its edgy PAPERbecause campaign was launched in 2010 to raise consumer awareness about the intrinsic value and sustainable nature of paper and to start conversations about the continued importance of paper as a communication medium at work and at home.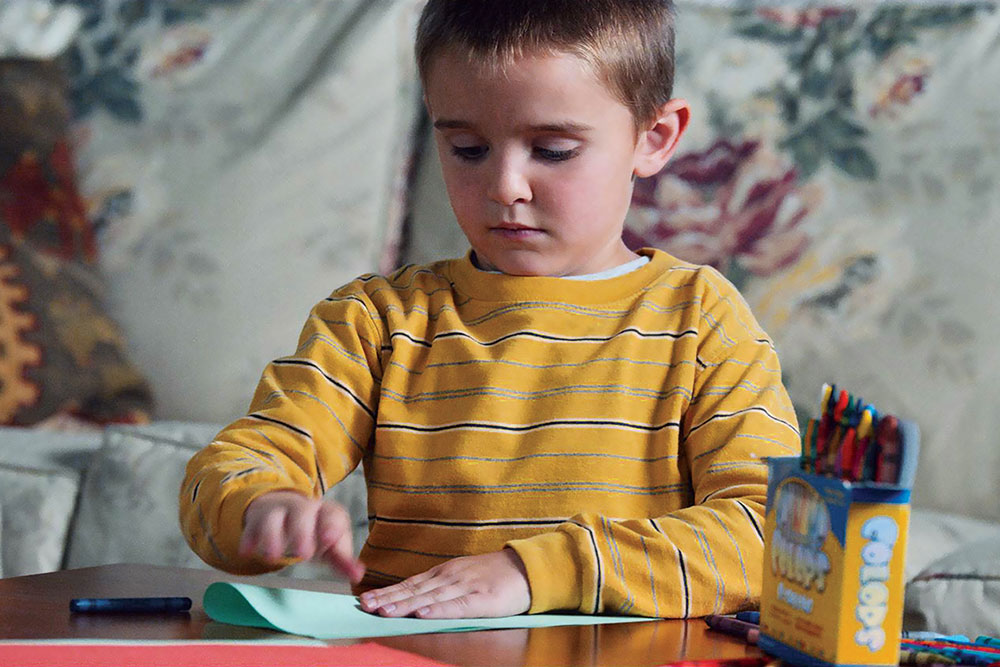 Little Boy Folding a Paper Airplane
The campaign features a series of short films illustrating misguided attempts to convert, often without choice, mail recipients to paperless electronic transactions. The premise of the films is backed by recent statistics showing that approximately half of Americans aged 65 and over do not own a computer and lack reliable internet access, and that an overwhelming majority of Americans prefer to get important information on paper and when faced with a choice nearly 90 percent prefer reading print on paper.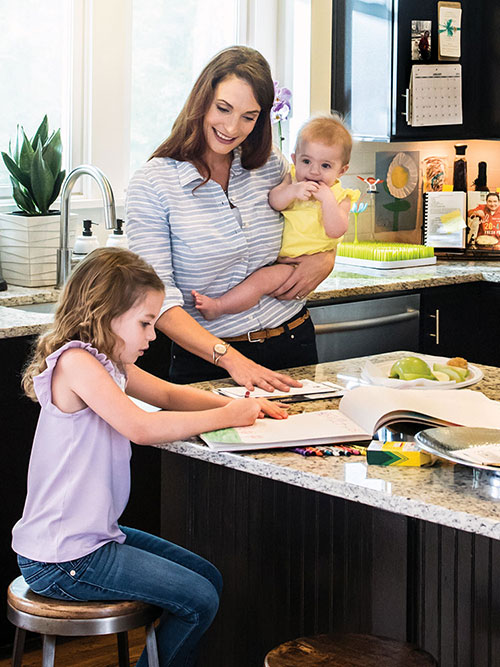 Domtar's subsequent paper advocacy campaigns and programs include The Paper Trail, an interactive sustainability-focused website featuring a tool that allows users to learn where paper comes from and the environmental impact of their paper purchase, and Paper Made Here, a website which shares stories of how the company is making a positive difference in the lives of its employees and the local communities in which it operates.
PaperPal, the company's latest community-based program, promotes literacy and handwriting by connecting young students and seniors through the exchange of handwritten letters.
The ultimate goals of Domtar's public-facing communication initiatives are to reinforce the practical and enduring qualities of paper and encourage its responsible use, and to help consumers understand that paper is a sustainable, renewable, recyclable, plant-based product that, in spite of the growing predominance of digital media use, continues to serve as an effective communication vehicle in the everyday personal and business lives of its users.
Chances are, many Americans and other consumers around the world touch and use Domtar products several times each day without realizing it. If you read a book or a label, receive a letter or handwrite a postcard for the mail, make a photocopy or create a scrapbook, get takeout from a fast food restaurant or print a receipt at the gas pump, you've likely used paper or products that Domtar helped make.
The company designs, manufactures, markets and distributes a wide variety of pulp, paper and personal care products, and is the largest integrated manufacturer, marketer and distributor of uncoated free sheet paper in North America. Domtar is also a leading marketer, producer and supplier of absorbent hygiene products for adult incontinence and infant care in North American and Europe.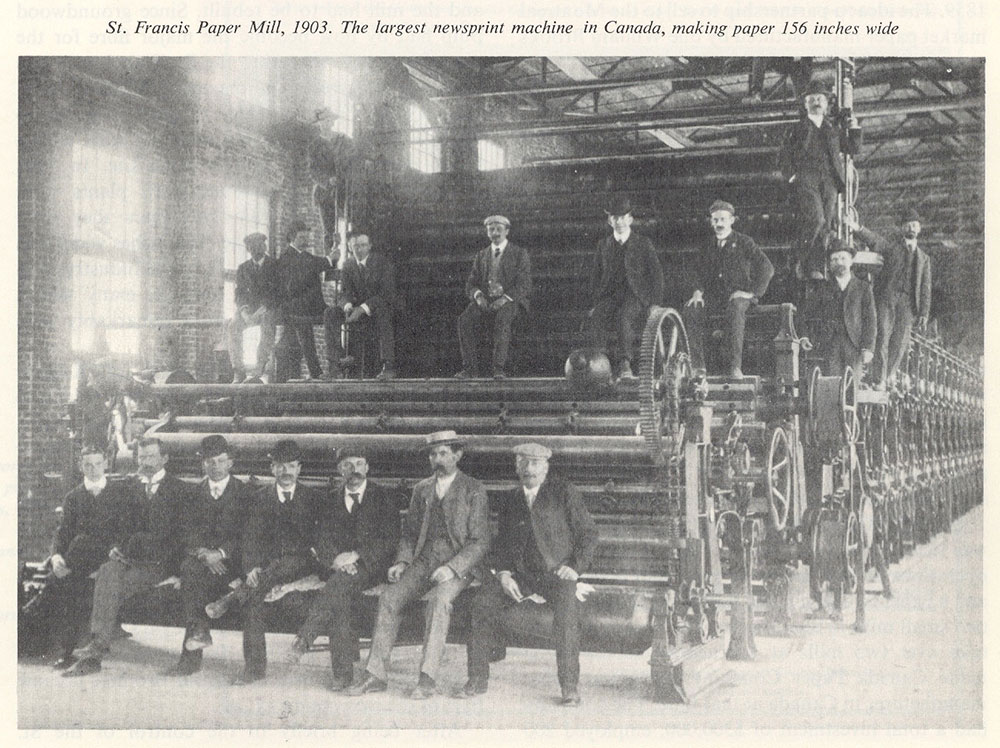 Mill Workers at St. Francis Paper Mill in 1903
Domtar products are sold in more than 60 countries and the company employs nearly 10,000 people in 32 states, Canada and other locations around the world. Its United States paper and pulp operations include 23 paper, pulp and chip mills, 10 converting and forms manufacturing plants and an enterprise group with 34 locations across the country that sell and distribute Domtar-branded business paper, continuous forms, digital paper, converting rolls and specialty products.
Over the years, Domtar has invested heavily in paper research and development working directly with the mailing industry to pioneer innovations to produce lighter weight paper that can be handled more efficiently, effectively and sustainably by the postal service and thus reduce mailing costs for consumers. It is a major supplier of paper to the envelope industry, which looks to Domtar to provide quality lightweight envelopes that hold ink well and are strong enough to easily withstand the scanning and sorting machines used by the postal service.
Domtar's rich history spans 168 years and two continents, and its story is one of adaptation, re-invention and agility to meet the demands of an ever-changing world. Today, its spirit of innovation and commitment to caring runs deep as it constantly seeks to find better ways to serve customers, support employees and strengthen the communities where it operates.
Domtar's story began in 1848, when Henry Potter Burt founded Burt, Boulton Holdings Ltd. in England. His company specialized in treating lumber from decay, and boomed as demand for railway ties and wharf pilings grew in Europe and North America. This steady growth led to the founding of a new company, Dominion Tar and Chemical Company, Ltd., in 1903. Dominion Tar's first venture was a coal tar distillation plant in Nova Scotia. As Canada's economy industrialized, the plant produced more products and the company grew rapidly.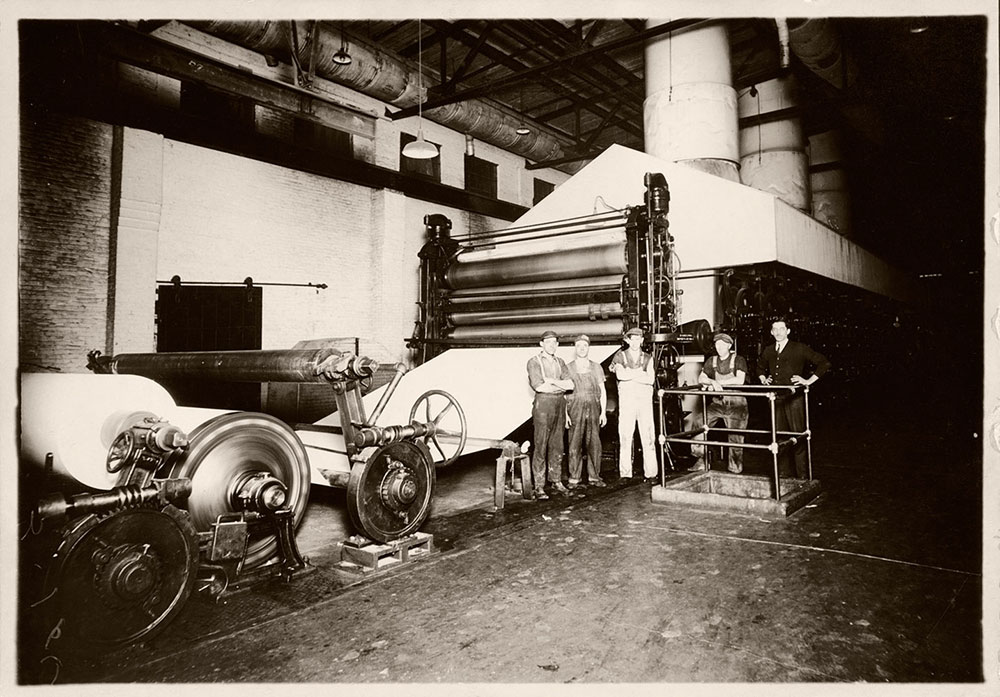 Machine and Workers at Kingsport Mill
Shortly after the First World War started in 1914, the company established its head office in Montreal, Quebec. In 1929, Dominion Tar and Chemical Company, Ltd. was incorporated as a Canadian company and offered shares for public sale. Over the years, it grew to become one of Canada's largest companies, with widely diverse business interests, including chemicals, consumer products, construction materials, kraft and fine paper, newsprint, containerboard and packaging.
In 1965, Dominion Tar and Chemical Company, Ltd. became known as Domtar Ltd., and in 1977, the company's annual sales crossed $1 billion (CDN) threshold for the first time operating as Domtar Inc. In the 1990s, Domtar made pulp and paper its core business and grew through acquisitions in the United States and Canada. In 2007, Domtar combined operations with the fine paper business of Weyerhaeuser to form Domtar Corporation, which today has corporate offices in Fort Mill and Montreal, Quebec.
Looking for innovative ways to build its growing businesses, Domtar created its Personal Care division between 2011 and 2014 through multiple acquisitions and investments to manufacture, sell and distribute absorbent hygiene products across the globe.
Pulp and papermaking continues to be the engine that drives Domtar's financial success and funds its future growth. Last year, its pulp and paper segments generated $4.5 billion in sales, and the company has invested $2.5 billion in capital expenses and maintenance in these businesses over the past four years to modernized mills, add new equipment and technology, and implement efficiency and productivity improvements.
Domtar has also demonstrated a strong commitment to and leadership in sustainability, a journey that began 15 years ago when it became the first forest products company in North America to achieve Forest Stewardship Council® (FSC®) certification for its forestlands. Each year the company processes 17 million tons of responsibly harvested wood chips – about 2,600 truckloads per day – into products used by millions of people everyday. Behaving sustainably and showing its care for the environment is an integral part of Domtar's culture and brand, and a compelling differentiator for the company.
The ongoing digital revolution has led to a continuing decline in the use of communications papers, which poses a major challenge to Domtar and its partners in the pulp, paper, packaging, printing, mailing and wood products industries. To help encourage the responsible use of paper, Domtar supports Consumers for Paper Options which is organized by the American Forest & Paper Association (AF&PA) and the Envelope Manufacturers Association (EMA). They work to bring together industry, non-profits and consumers to address the transition to Internet-only resources at the exclusion of millions of citizens who still need paper-based options.
Domtar also supports Two Sides, a group whose mission is to promote the sustainability of the Graphics Communication Supply chain and dispel common environmental misconceptions by providing users with verifiable information on why print and paper is an attractive, practical and sustainable communications medium.
While Domtar and other industry companies have realigned infrastructure, redirected core competencies and seized new growth opportunities through innovation, they've also re-focused productivity and production to concentrate on the most efficient manufacturing processes and repurposed manufacturing facilities to enhance quality, improve efficiency and expand capabilities. These efforts have enabled Domtar and its industry partners to focus on innovation and the use of new technology to produce new and value-added products.
"Domtar is committed to making life better every day through our paper, pulp and personal care products," said Williams. "We believe that by working together with our paper and pulp partners, along with the mailing industry and the United States Postal Service, the future of paper and Domtar will be bright."