Highlights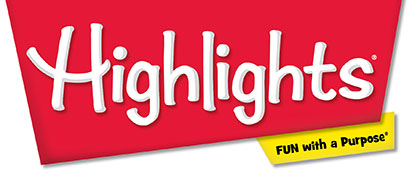 Highlights introduction video
[music]
00:35
Garry Myers and Caroline Clark Myers both grew up in rural communities in Pennsylvania.
00:41
Garry came from the Pennsylvania Dutch Country near the Maryland border.
00:45
Caroline's family lived just outside of Honesdale, Pennsylvania
00:49
in a little farming community called Boyds Mills.
00:54
Both were the first in their families to go to college.
00:57
They met at Ursinus College and became engaged.
01:01
Garry went on to receive his PhD in child psychology at Columbia University in New York,
01:06
while Caroline taught at the one-room school at Boyds Mills.
01:11
They married in 1912.
01:14
During World War I Garry was stationed at Camp Upton in Long Island.
01:19
His charge was to teach illiterate soldiers how to read.
01:23
Garry asked that Caroline be able to join him.
01:25
And so she became the first female teacher in the US Army.
01:30
Together they created an IQ test using pictures only.
01:34
This is just another example of some of the work they did together
01:38
as a team and some of the innovative practices they used.
01:41
After the war the Myers moved to Cleveland, Ohio and that is where they raised
01:46
their three children Jack, Betty, and Garry Jr.
01:50
The family spent many summers in Boyds Mills and that is where Garry and Caroline decided to retire.
01:56
My grandfather taught psychology at what is now known as Case Western Reserve University
02:01
in Cleveland, Ohio.
02:02
Grandma became a community leader in starting parenting and child development classes.
02:07
They were both real pioneers in their field.
02:09
Grandpa had a radio show and also started writing a daily column
02:12
that was syndicated to over 150 papers across the US, called The Parent Problem.
02:18
He wrote that column from 1928 to his death in 1971, over 12,000 columns.
02:25
In the mid-1920s Caroline was offered a scholarship
02:29
to the Palmer School of Early Childhood Education in Detroit, which was a wonderful opportunity.
02:34
She was reluctant to take it however. She had children at home.
02:38
But her husband insisted that she do so and so for six months
02:42
she traveled by boat from Cleveland to Detroit, and back again.
02:47
And her husband cared for the children at home on weekends.
02:50
That was a big deal in the mid-1920s.
02:55
As a couple and as professionals they were way ahead of their time.
02:59
And I've always found that very inspirational.
03:02
Way back in the 1920s, Garry was an advisory editor for a children's magazine.
03:09
And then in the '30s they both became involved as the editors of Children's Activities Magazine.
03:18
And one of the things they did a lot of was travel around the country and work with parents,
03:25
and teachers too.
03:27
But they had a special technique where they would take two sides of an issue that had
03:33
to do with child development,
03:35
or raising your children, and they'd take the opposite side and have this debate.
03:42
It gave people very clearly the idea that there's no absolute one way to do it.
03:50
And, just help develop confidence in parents and common sense.
03:56
When I asked my grandmother, "Grandma how did you and Grandpa start Highlights?"
04:01
this is what she would say.
04:03
She would say, "well when you travel with one person all that time
04:07
whether it's by train or by automobile you've got to have something to talk about
04:12
and so what we used to talk about is what we would do if that magazine were ours,
04:17
what we would change,
04:20
what we wanted to say to children, what we wanted in it, what we didn't want it,"
04:25
and that's how it started.
04:28
In early 1946 Garry and Caroline met with some other folks to discuss whether they could
04:33
make their dream a reality.
04:36
The owner of Children's Activities heard that there was a meeting
04:39
and just as they were going on stage for presentation they received a telegram telling them that
04:45
they had been fired.
04:50
Garry and Caroline set up the editorial offices in Honesdale, PA near Caroline's childhood
04:54
home in Boyds Mills.
04:57
People have asked me, "why are we in Columbus?" and I tell them, "paper".
05:01
It was just after World War II and paper was scarce for magazines.
05:05
A printer with paper was found in Columbus, Ohio and my grandparents were very well known in Ohio,
05:10
so the Highlights business offices were established there.
05:14
With a small band of door-to-door salespeople, they sold 5,000 subscriptions
05:18
before the first issue came out.
05:21
That first issue was June, 1946.
05:24
What always amazes me is Garry was 61 and Caroline, 58, when they started Highlights.
05:30
Well it was very clear from the beginning that the philosophy was Fun With a Purpose.
05:36
The Myers knew what they wanted to do from the get-go.
05:39
And, but I think what I most admire or appreciate about the Highlights philosophy,
05:47
and about the founders themselves, was the respect they had for children.
05:52
That they engaged kids in a meaningful, authentic dialogue.
05:55
They engage them, they inspire them, they encourage them.
06:01
And, that's what we try to do today.
06:03
It's tough, it's very difficult but I think that's what sets Highlights apart
06:06
from other people developing content for children.
06:10
During the next few years the Myers family gathered during the summers at Boyds Mills.
06:15
Garry and Caroline spent many happy times with their grandchildren
06:18
playing, reading, and exploring the natural beauty of Boyds Mills.
06:25
Garry and Caroline were creators with a strongly held vision.
06:29
But the business did not become an immediate success.
06:32
By the end of 1949 the fledgling company was near failure.
06:36
The printer refused to print the next issue unless they were paid.
06:40
Their youngest son Garry Jr., a 28 year-old aeronautical engineer
06:44
came to Columbus to help them face the reality of closing the business.
06:48
But instead Garry became inspired to find the money necessary to keep the company,
06:55
and his parents dream, alive.
06:57
Garry Jr. went to a bank to try to get a loan.
07:00
And he put together a wonderful pamphlet that showed all of his story that he wanted to tell.
07:08
And after he did his presentation the banker said,
07:11
"that was the best presentation of the worst situation I have ever heard".
07:17
And he did not get the loan.
07:20
Garry, Caroline, their son Garry Jr. and his wife Mary, their daughter Betty,
07:25
and Cy and Arlene Ewart,
07:28
key employees at Highlights, all borrowed money and invested it in Highlights to keep it going.
07:34
They had faith that they would be able to find a way and have a bright future.
07:39
Garry and Betty, my mother Betty Brown, had been looking to raise money in Cleveland
07:47
and they visited a lot of places and came up empty handed.
07:51
Dr. Carson and his wife, and my mother, and Garry Jr. went out to dinner
08:01
and they were explaining that they needed funds to get the printer to print the next issue
08:08
or they were gonna be right up against it and probably close.
08:12
And my mother remembers that Dr. Carson reached in his suit coat pocket
08:17
and pulled out his checkbook and wrote a check for $12,000 and handed it to her and she said, "oh my."
08:24
I mean, they were all, must have been, in shock.
08:28
And she said, "we must get you the paperwork for this," and they said,
08:32
"you don't need paperwork if you believe in a dream and I'm investing in your dream."
08:37
Throughout the 1950s Garry Jr., his wife Mary, and small group of employees
08:41
that included Cy and Arlene Ewart worked hard to find the keys to success.
08:47
In 1956 Dick Bell joined Highlights to lead the sales representatives.
08:53
In the '50s they started the School Introductory Offer Program in schools around Columbus.
08:59
By the mid-50s it had become successful.
09:01
In 1956 they tested the idea of sending promotional copies into doctors and dentist offices.
09:08
This program developed into the successful Reception Room Program.
09:11
Now while both these programs have evolved over the years and continue to evolve,
09:15
they're important to Highlights today.
09:17
With a lot of really hard work throughout the '50s
09:20
the magazine began to thrive and by 1957 they redesigned the cover and
09:27
that was the beginning of the happy H in our logo and the logo that we now have today.
09:34
Then in 1960 they were able to build a building, the Highlights building,
09:40
which was at the corner of 5th and Riverside in Columbus.
09:45
And with 500,000 subscribers they knew they were on their way.
09:53
Then disaster struck.
09:55
On a snowy morning in December 1960, two planes collided over New York City
10:02
and more than 120 people lost their lives.
10:06
Garry Jr., Mary, and Cy Ewart were on one of those planes.
10:14
Garry and Caroline were now in their seventies but with the help of their other children
10:20
Betty and Jack and Dick Bell, the only business executive left, they bravely went forward.
10:25
Dick Bell took on a very difficult task.
10:30
He was left to figure out how to run something he loved, and he built a new team,
10:38
needed a whole new staff.
10:40
He recruited great people.
10:43
He trained them very well.
10:46
So he he was a visionary leader, a magnificent mentor,
10:53
a very astute business person, but a passionate educator.
10:58
By 1964 the business had expanded and the editorial offices moved into larger quarters in Honesdale.
11:06
Betty has joined the editorial staff and Jack Myers continued since the late-50s as science editor.
11:12
And in the 1970s two of Garry and Carolyn's grandchildren joined the business.
11:19
Garry Myers III join the business staff and Kent Brown joined the editorial staff.
11:25
Kent Brown eventually assumed the role of editor-in-chief taking responsibility
11:30
for perpetuating the editorial vision of the founders.
11:34
Garry Myers III who started as a business analyst was mentored by Dick Bell to become CEO in 1981.
11:42
Garry led the company in that role until his death in 2005.
11:48
70s, 80s, and 90s were a time of important expansion for Highlights.
11:53
Under the strategic leadership of Dick Bell we acquired Zaner-Bloser,
11:57
a family owned handwriting company in 1972.
12:01
Zaner-Bloser has a wonderful history.
12:02
It was founded originally as a college of penmanship here in Columbus in 1880.
12:08
Under the leadership of Garry Myers III we added our successful continuity programs.
12:14
We added Puzzlemania, Mathmania, Which Way USA?, and Top Secret.
12:18
In addition in the '80s and '90s the magazine continued to grow reaching more than 2,000,000
12:24
paid subscribers each month.
12:26
Garry III grew the Highlights family of companies as well.
12:30
The additional companies meant a business strategy of diversification but also
12:35
provided additional avenues for the company to expand on its original mission of helping children.
12:41
In 1990, Boyds Mills Press our children's
12:45
trade book division was founded.
12:47
In 1991, Highlights acquired staff development for educators or SDE,
12:53
a teacher professional development seminar company founded by Jim and Lillian Grant in
12:59
Peterborough, New Hampshire.
13:00
Then, in 1993, in collaboration with Philippa Stratton and her husband Tom Seavey,
13:06
Stenhouse Publisher was founded.
13:08
Stenhouse, located in Portland, Maine,
13:12
publishes professional development books and videos for educators under the theme of,
13:16
"for teachers, by teachers."
13:20
In 1985 under Kent Brown's leadership, the Highlights Foundation,
13:25
an independent nonprofit, was formed.
13:28
Its mission is to raise the quality of children's writing and illustration.
13:33
Each year the foundation holds more than 25 workshops for writers
13:36
and illustrators at the founders homestead, Boyds Mills.
13:41
Today, Highlights continues to thrive.
13:44
In 2000, Highlights business offices moved to larger quarters in the Watermark Drive building.
13:50
Zaner-Bloser moved to a nearby office building on Dublin Road in 2006.
13:56
Kent Johnson the great grandson of the founders became CEO, and Garry III passed away in 2005.
14:04
In 2006 we celebrated our 60th anniversary as a company.
14:08
It was an exciting time.
14:10
We marked the printing and delivery of the one billionth copy of Highlights Magazine.
14:15
It was delivered to a young reader in Dallas, Texas.
14:18
In 2007, we launched High Five, a new magazine designed and edited for children ages 2 through 6.
14:27
Our continuity book clubs continue to reach millions of households.
14:30
And of course we've added products, particularly in the digital space,
14:35
ebooks, websites, mobile apps, and there's much more to come.
14:39
I often wonder how Dr. Myers and Mrs. Meyers would to feel about what we've done with their dream child.
14:47
I feel such a responsibility.
14:51
But I think they would be pleased.
14:53
The amazing thing about Highlights is the continuity of philosophy.
14:59
We still believe that things that they believed and we still try to show that in everything we do,
15:06
not just the magazines but also the books, the digital products,
15:09
the board games, all the kinds of things that we're creating these days, they all are Fun With a Purpose.
15:16
And every time we begin a new project we stop and ask ourselves,
15:20
"does this really help kids become caring, curious, creative, confident?
15:26
Will this product really help kids become their best selves?"
15:30
The entire Highlights family of companies has thrived.
15:34
Zaner-Bloser Handwriting, Spelling and other programs teach children in schools across the country.
15:40
And SDE professional development courses, and Stenhouse books and videos inspire,
15:47
encourage, and help teachers and educators.
15:52
Highlights has such a rich history and a very, very bright future.
15:57
And now our family has over ninety members from my grandparents Garry and Caroline Myers.
16:05
And our 5th generation is larger than our 4th generation.
16:11
And our family of companies now has over 600 employees.
16:15
Both as a family and a family-owned company, and also our entire family of companies,
16:24
we are all committed to Garry and Caroline's belief that children are the world's most important people.
Highlights™ Company History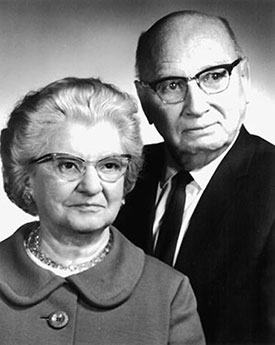 Both Garry Cleveland Myers and Caroline Clark grew up in Pennsylvania farming families in the early 1900s, then met while attending college – a fitting place for a pair whose love of learning would be the foundation of the company they created together, Highlights for Children, Inc. Caroline taught school while Garry pursued his Ph.D. in child psychology at Columbia University. They married, and from that time on, they were partners in everything they did – as parents, as educators and, ultimately, as creators of their dream, a children's magazine that helped kids have Fun with a Purpose™. The Myerses enjoyed long and productive careers as teachers, lecturers and nationally recognized leaders in education and childhood development. During that time, Dr. Myers authored "The Parent Problem," a popular King Features, Inc., syndicated column that was published for more than 40 years in hundreds of newspapers across the country.
The Vision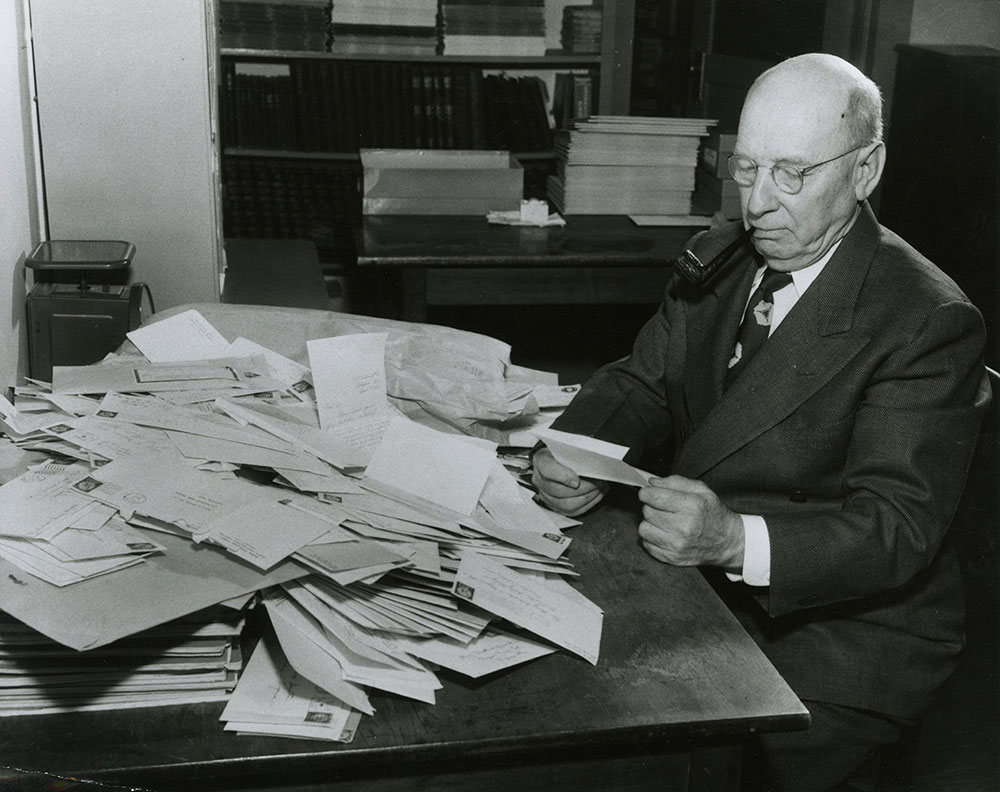 Garry Cleveland Myers, founder and editor, reading mail from children in the early 1950s.
Over a lifetime of study and work with children and parents, the Myerses formed a clear vision of what a quality magazine for children should be. They believed that childhood is a joyous time. They felt that children develop positive self-worth by using their creativity and imagination, developing their reading, thinking and reasoning skills, and learning to treat others with respect, kindness and sensitivity. They also believed that every child has a great capacity to learn and understand. From the late 1920s to the mid-1930s, Garry and Caroline helped develop a number of parenting publications. For 10 years, they were the editors of Children's Activities, a popular magazine for young children. In 1946, instead of retiring, they decided to take the next step in their journey to creating a publication designed around their philosophy of Fun with a Purpose. They took their savings and invested it in their dream, a magazine they named Highlights™, reflecting their intention to include only the best material for children.
Highlights Magazine Begins
Working in a two-room office over a car dealership in Honesdale, Pennsylvania, with a tiny band of co-workers, the Myerses created the first issue of the magazine they had long imagined. That first issue had a print run of 20,000 copies; in June 2006, the 1 billionth copy of the magazine rolled off the presses just in time for the company's 60th anniversary. The Myerses' philosophy that children are best taught values by seeing positive examples in stories and articles is a foundation of the magazine. With this idea in mind, Garry created many of the monthly features that still run in today's Highlights magazine, including Goofus and Gallant™, Hidden Pictures and BrainPlay. Also important to the Myerses was their belief in the brotherhood of man and respect for differences of all kinds. From the beginning, the magazine has celebrated children's experiences in many different cultures around the world. Over the course of their lifetime, the Myerses received public recognition and awards for their work from the National Conference of Christians and Jews, the Freedoms Foundation and the National Association of Gifted Children. Highlights has received numerous awards for editorial excellence from the Association of Educational Publishers (formerly the Educational Press Association of America). More important to the Myerses themselves and to the employees of the company today, Highlights for Children has helped millions of children become their best selves—creative, curious, confident and caring individuals.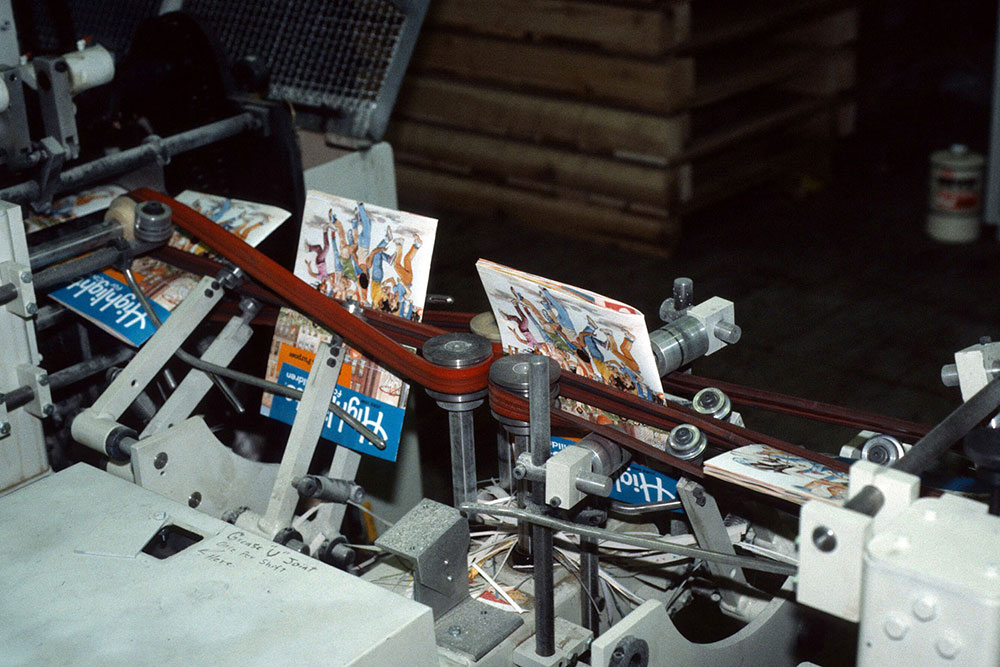 During the printing process, Highlights magazines are trimmed and then moved onto a conveyor that flips them into the proper position for mailing labels. SOURCE: Pictured in 1981 at Baird-Ward Printing Company, Nashville, TN.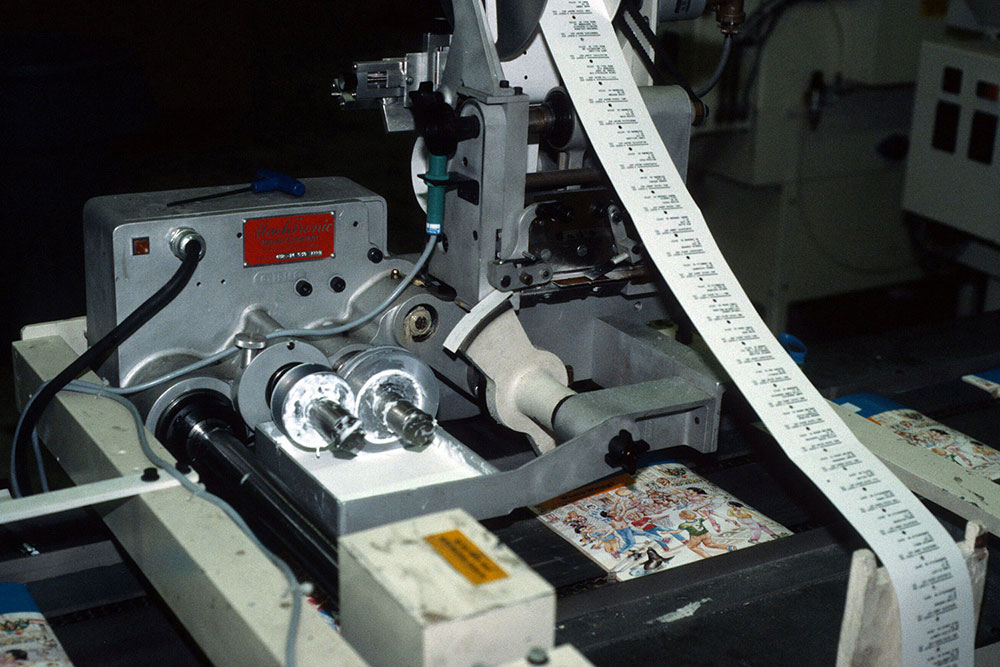 Subscriber mailing labels are affixed to the Highlights magazines. SOURCE: Pictured in 1981 at Baird-Ward Printing Company, Nashville, TN.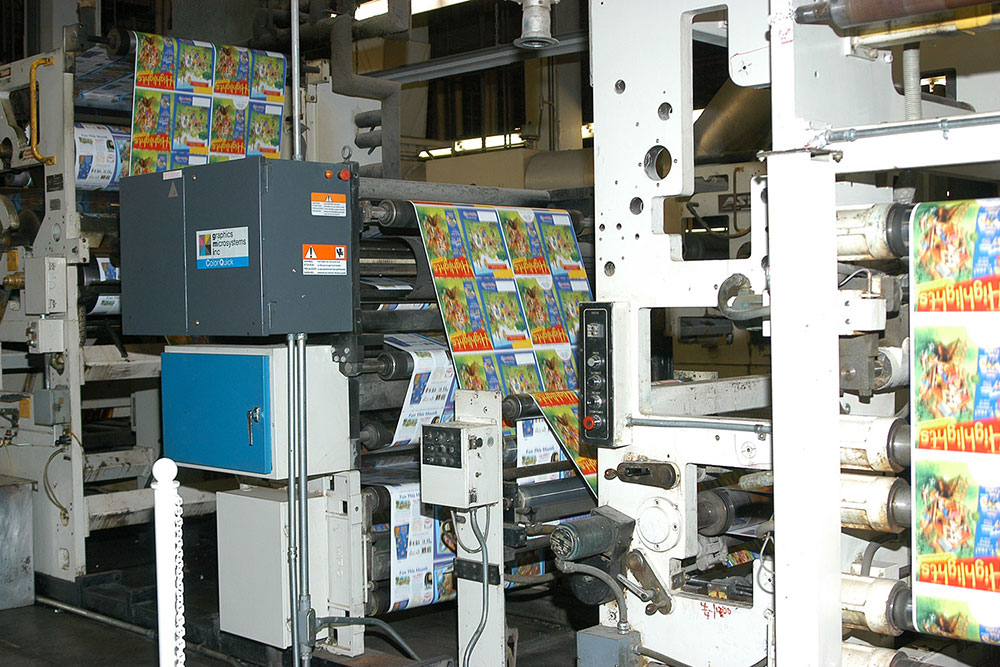 Highlights for Children, August 2006 issue, celebrates the 60th anniversary, and th one-billionth copy of the magazine, as 2 million copies roll off the presses at Quebecor World Printing, Inc., Clarksville, TN. The printer, formerly Arcata Graphics/Baird-Ward, had printed Highlights since 1957.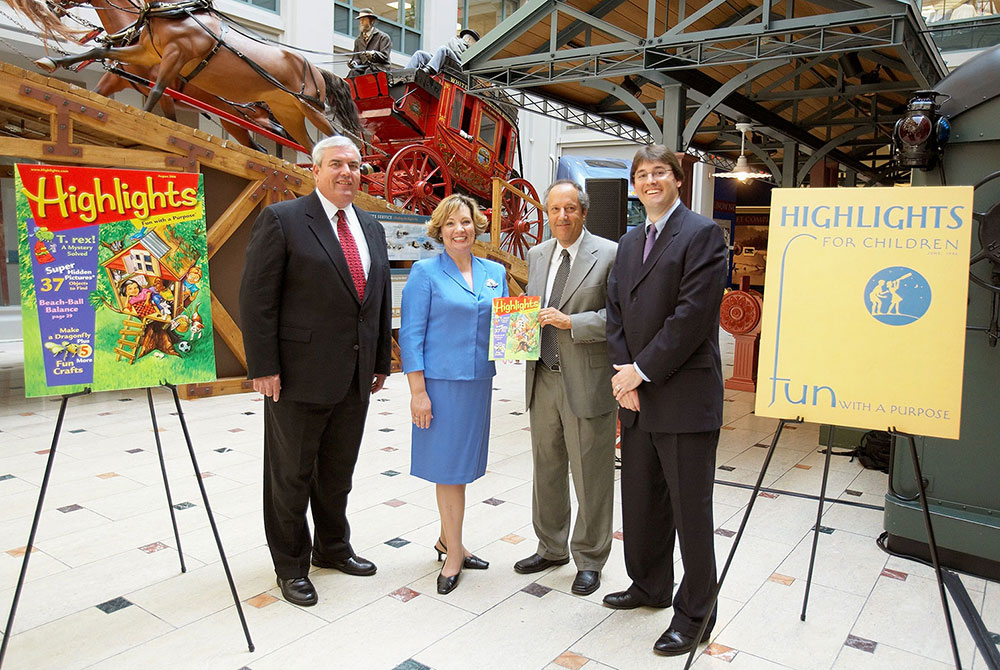 The United States Postal Service and Highlights celebrate Highlights for Children's, one-billionth copy and 60th year anniversary. Pictured from left: John E. Potter, Postmaster General of the United States; Christine French Cully, Editor in Chief, Highlights for Children; Allen Kane, Director, National Postal Museum; and Kent S. Johnson, CEO, Highlights for Children, Inc.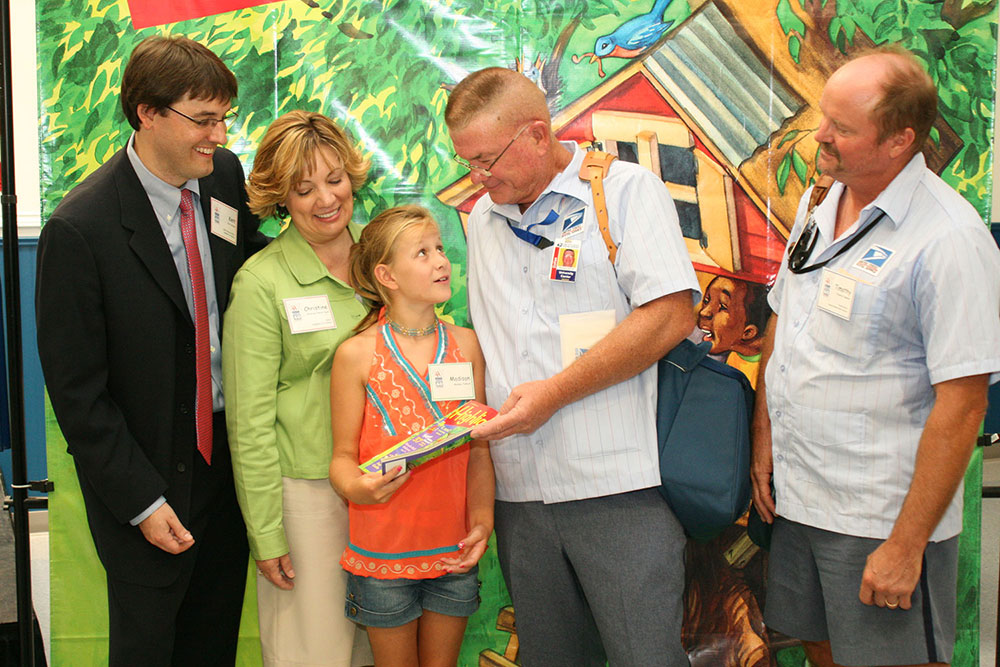 The one-billionth copy of Highlights magazine is delivered to a young subscriber in Dallas, TX, on August 1, 2006. Present: Kent S. Johnson, CEO of Highlights for Children, Inc., and great-grandson of the Founders; and Christine French Cully, Highlights Editor in Chief. The child's postal carrier, Richard Rurrett, who celebrated his 20th year of service, and Timothy Teamann, a 26-year veteran of the United States Postal Service, deliver the special copy of Highlights to the family.

Highlights for Children, Inc. is presented with the 1998 Mailing Excellence Award from the National Postal Forum and the United States Postal Service. Highlights' Holiday Gift Direct Mail Campaign scored the highest in the business category. Lajoyce Daniel-Cain, account representative for the U.S. Postal Service, presents CEO Garry Cleveland Myers III, grandson of the Founders, with a stamp display that bears the words "Helping Children Learn".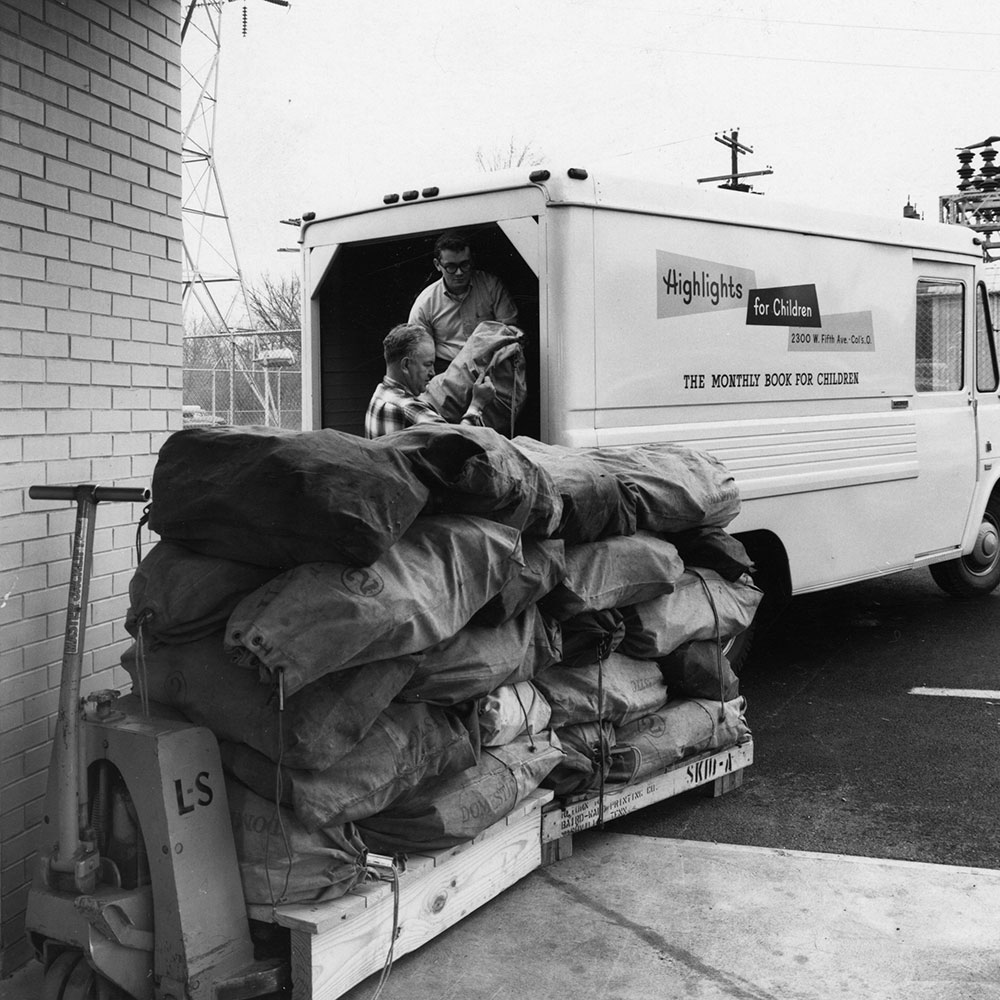 Daily delivery of mail to Highlights in the 1960s.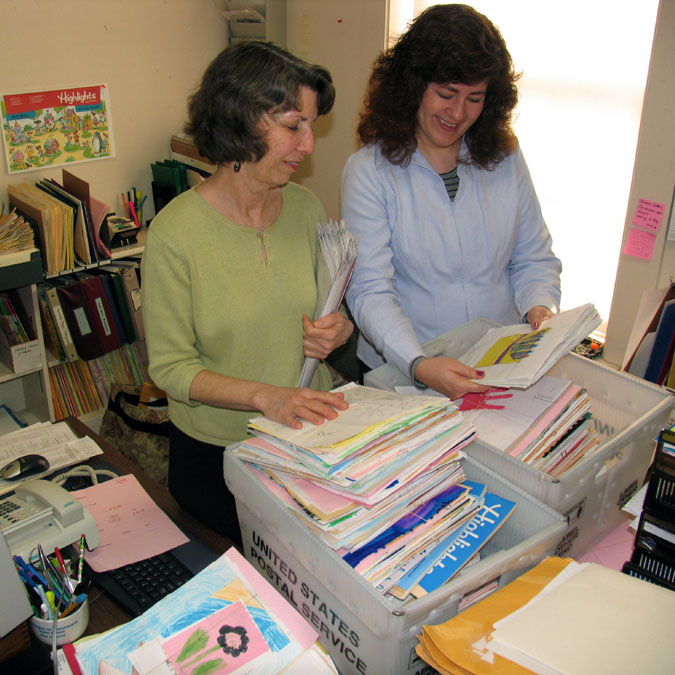 For 70 years, thousands of children have mailed poems, drawings, jokes, riddles, and questions to the editors annually. And every child has received a letter from Highlights in response.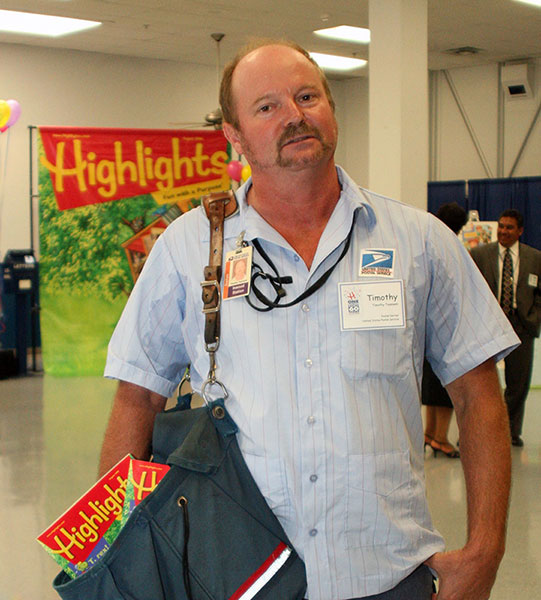 Timothy Teamann, a 26-year veteran of the United States Postal Service, delivers the one-billionth copy of Highlights magazine.
Highlights Today
Today, Highlights for Children is committed to the same values that guided the Myerses' work. Their belief that children experience fun and joy when they use their innate creativity, curiosity, thinking ability and imagination, and their commitment to the motto Fun with a Purpose can still be found on every page of Highlights magazine, as well as in an expanding family of products, including High Five™ magazine (for children ages 2 through 6), Hello magazine (for babies and toddlers), and book clubs such as Puzzlemania®, Puzzle Buzz™ and Which Way USA™, featuring reading content, crafts and activities, Hidden Pictures puzzles, and more.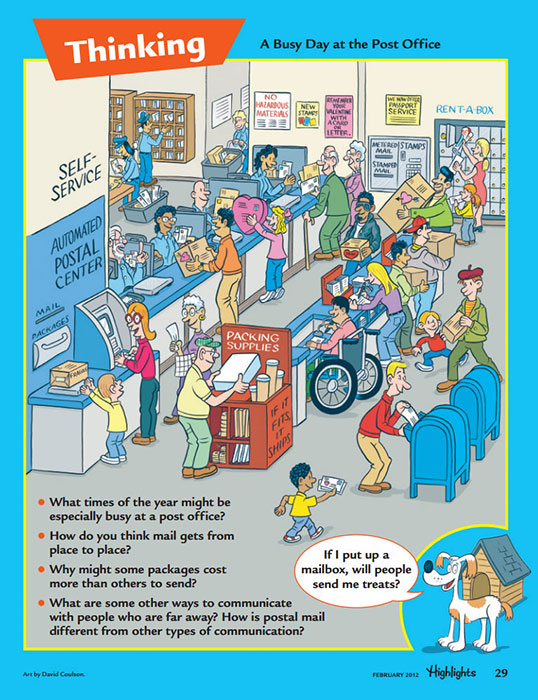 How do you think mail gets from place to place?
SOURCE: Highlights for Children magazine, February 2012, "Thinking"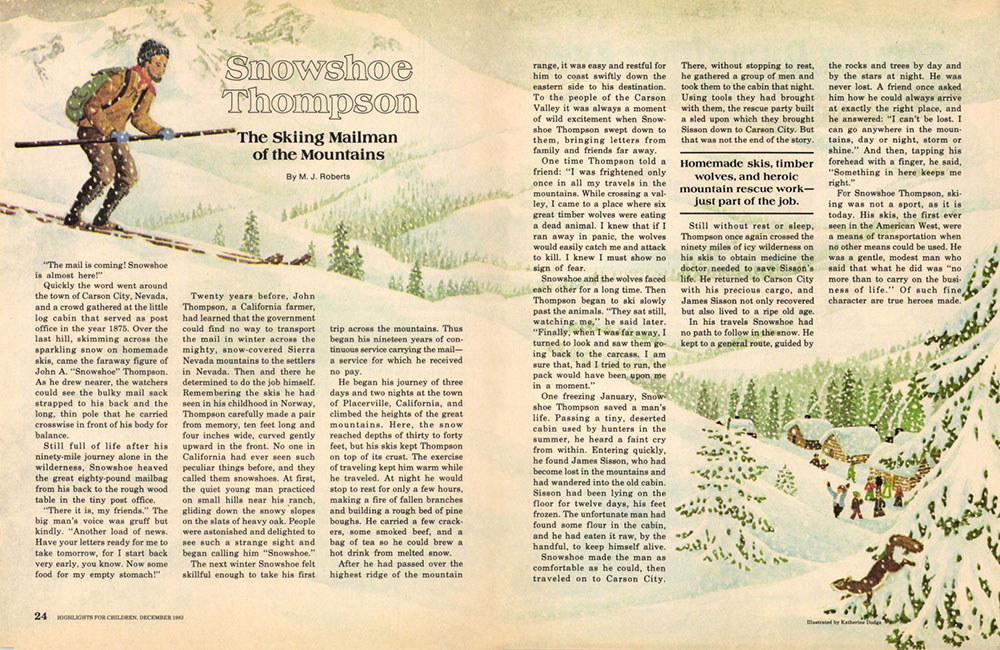 Using the first skis in the American West, Snowshoe Thompson delivers mail during the winter over the once-impassable Sierra Nevada Mountains in 1875.
SOURCE: Highlights for Children magazine, December 1983, "Snowshoe Thompson"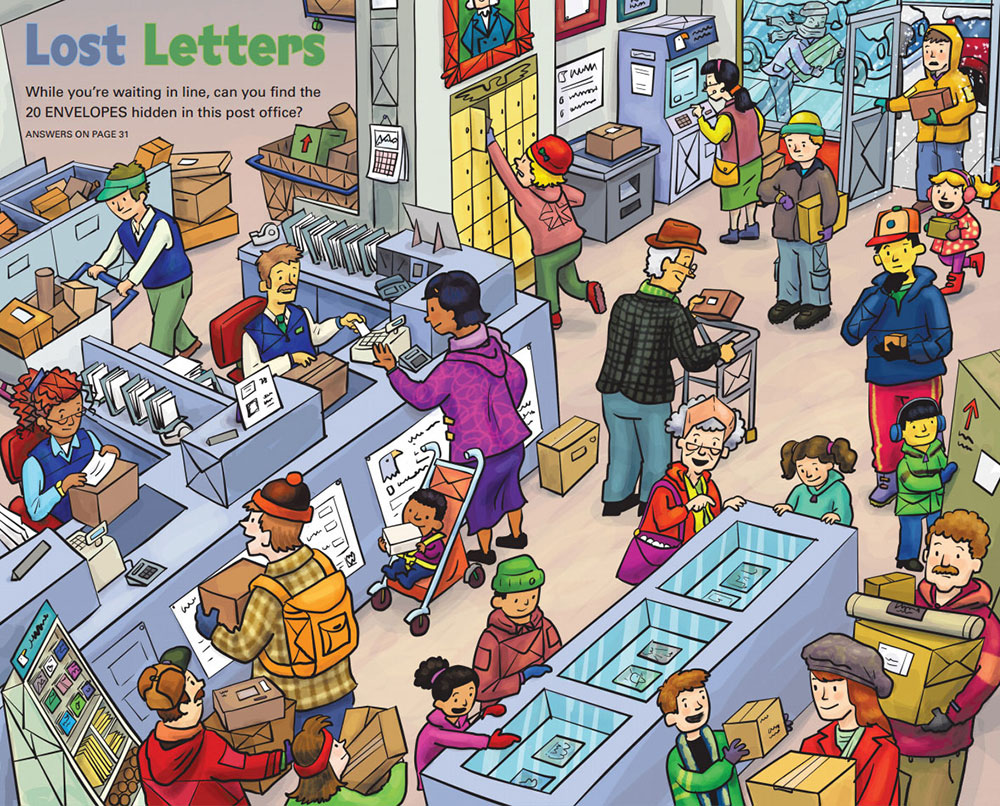 Find 20 envelopes hidden in this post office.
SOURCE: Highlights Hidden Pictures Club, Eagle-Eye Hidden Pictures created in 2013, ages 6+. "Lost Letters," a Hidden Pictures puzzle.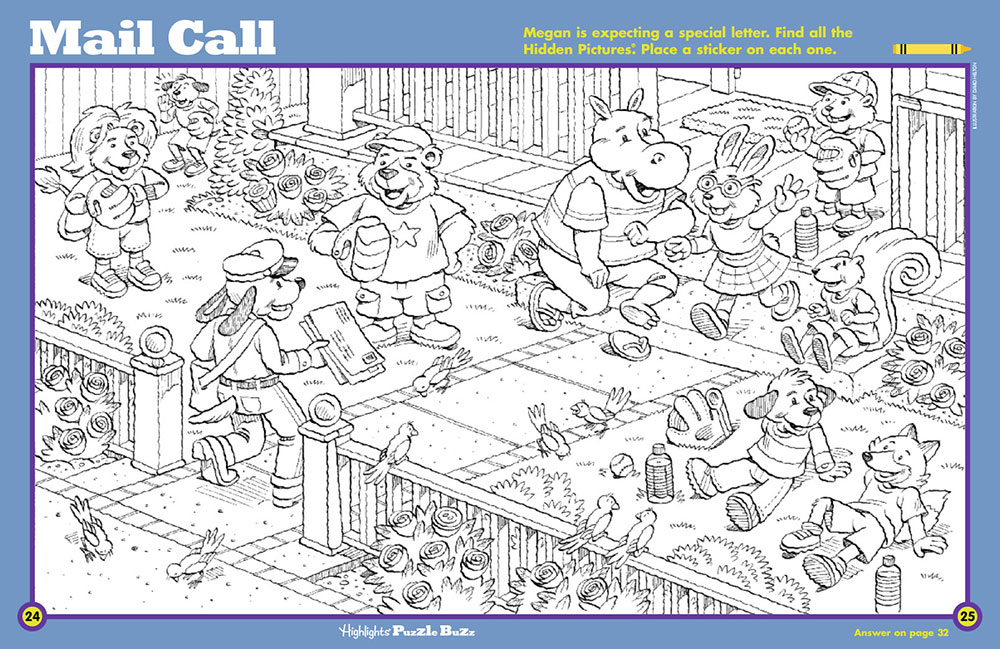 Megan is expecting a special letter. Find all the Hidden Pictures. Place a sticker on each one.
SOURCE: Highlights Puzzle Club, Puzzle Buzz created in 2007, ages 4-7. "Mail Call," a Hidden Pictures puzzle.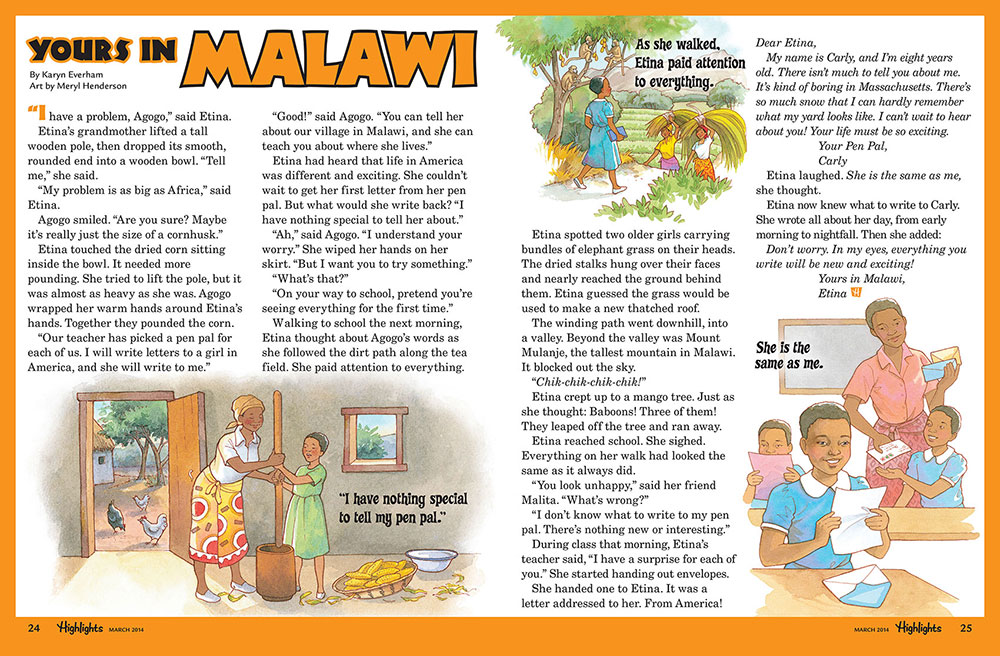 Etina, a girl in Malawi, Africa, worries that she has nothing exciting to tell her American pen pal.
SOURCE: Highlights for Children magazine, March 2014, "Yours in Malawi".