Badge of Service: Part III
05.17.2011
Blog
By Curator and Historian Nancy Pope
As I mentioned in the first part of this series, the most commonly used identification credential in America's postal history is the metal badge. Badges were first assigned to letter carriers in the 1880s, but before long just about every postal employee carried a badge of one type or another.
America's Railway Mail Service (RMS) clerks were the elite of the postal system. From 1864 to 1977, they traveled across the country aboard rickety rail cars in the pursuit of delivering mail to the masses. They courageously faced everything from unpredictable weather, robberies, and wrecks, all the while touting their motto "the mail must go through." Amid the hardships, these clerks formed a lasting bond and camaraderie that is rarely seen in jobs today.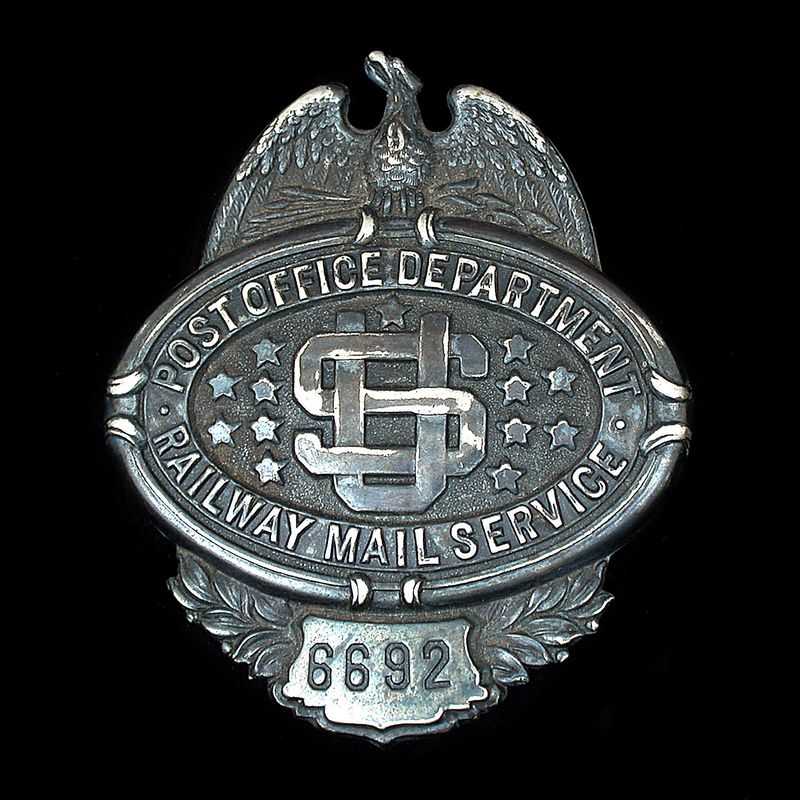 The earliest Railway Mail Service badges in the museum's collections incorporate an oval design with entwined letters "US" surrounded by 13 stars. The oval is topped by an eagle holding the badge in its talons. The bottom oak leaves are separated by a badge number. These badges were meant to be worn on jackets or coats.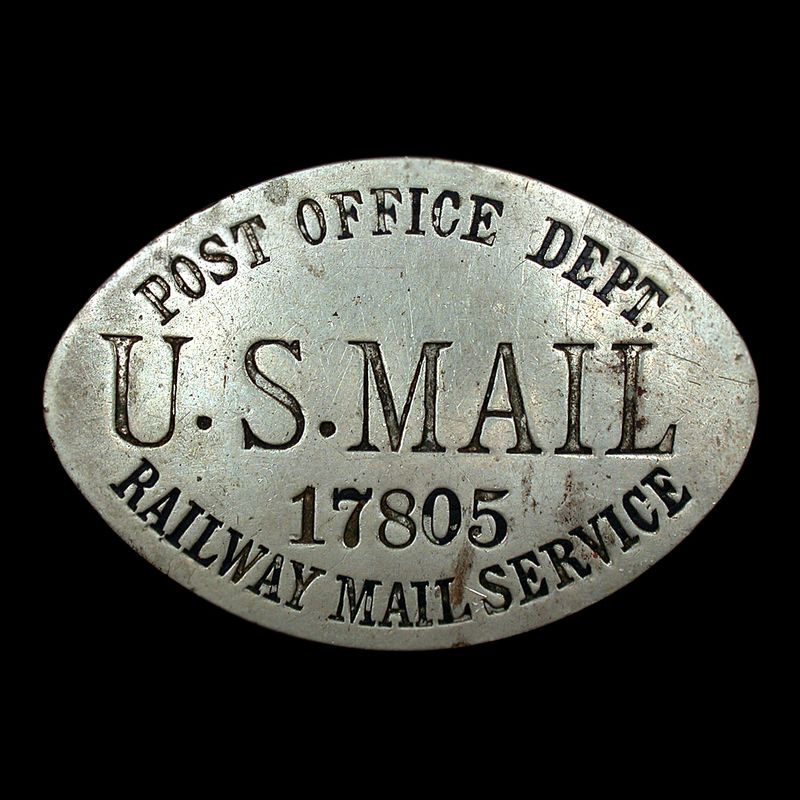 Railway Mail Service hat badges were far less ornate. The oval design mimicked the original oval piece of the earlier badge. The simpler design included only the Post Office Dept. / Railway Mail Service title framing the center U.S. Mail letters. The badge number appeared near the bottom.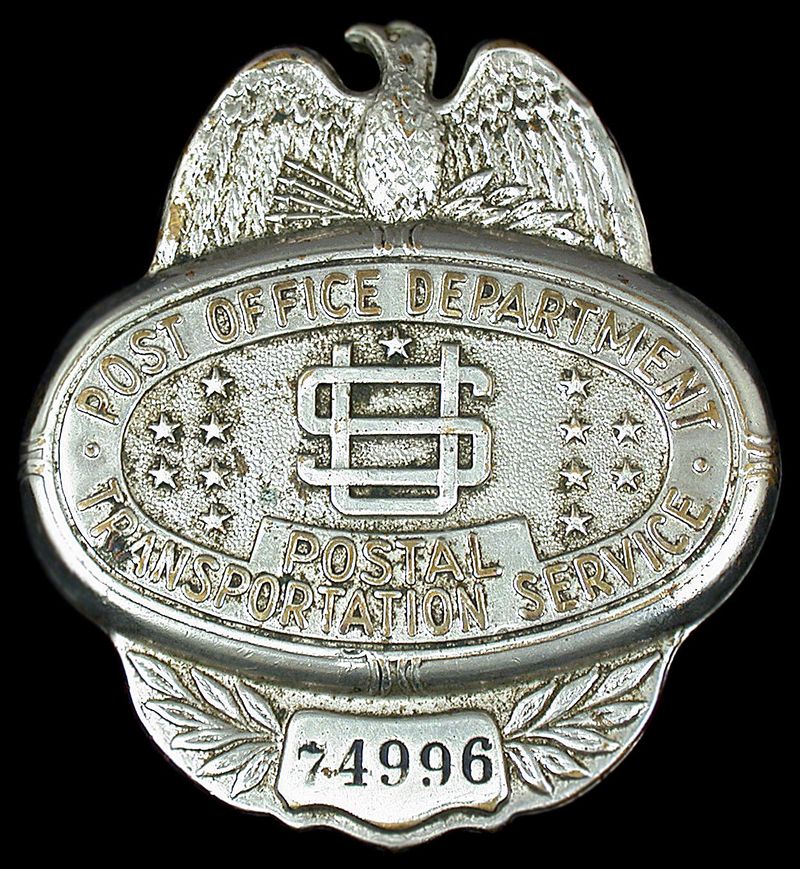 On October 1, 1948, the administrative organization of the Railway Mail Service was renamed the Postal Transportation Service. Reflecting that change, the badges kept the old style, but substituted the more bulky Postal Transportation Service title to the bottom, shrinking the interior oval design slightly. After 1960 the Postal Transportation Service was folded into an all encompassing Bureau of Transportation (which included Highway Post Office buses, Airmail, and other aspects of moving America's mail).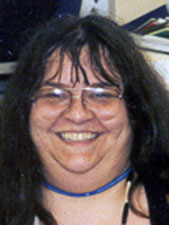 About the Author
The late Nancy A. Pope, a Smithsonian Institution curator and founding historian of the National Postal Museum, worked with the items in this collection since joining the Smithsonian Institution in 1984. In 1993 she curated the opening exhibitions for the National Postal Museum. Since then, she curated several additional exhibitions. Nancy led the project team that built the National Postal Museum's first website in 2002. She also created the museum's earliest social media presence in 2007.