Air Mail Service Began:
January 3, 1921
Air Mail Service Ended:
August 1, 1924
Total Miles Flown:
62,328
Assignment:
Elko, Nevada
March 1, 1921 – Reno, Nevada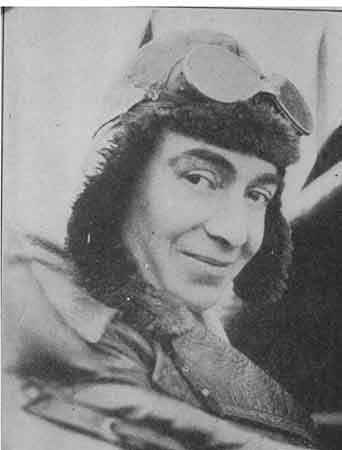 William Blanchfield was born on December 29, 1895 in Ireland. He was flying as early as 1914, and joined the British Royal Air Service during the First World War. Blanchfield came to the U.S. after the war and on January 3, 1921 was appointed an airmail pilot on the Reno – Elko, Nevada airmail run. On August 21, 1923, Blanchfield flew the airmail from Reno to Elko on the first day and night transcontinental airmail service. Blanchfield started out from Reno at 7:50 am and arrived at Elko at 10:14 a.m., when he turned the mail over to the next pilot, who was taking off three minutes later.
Blanchfield died when his plane crashed on August 1, 1924 while he was flying in a salute at the funeral of a fellow pilot. As the airplane came down, the de Havilland #297 burst into flames upon hitting telephone wires. The wreckage set a nearby house on fire, destroying it as well. Blanchfield was 29 years old at the time of his death.