Catherine Manning Papers and Documents Finding Guide Now Available
02.27.2014
Blog
By Cheryl Ganz, Philately Department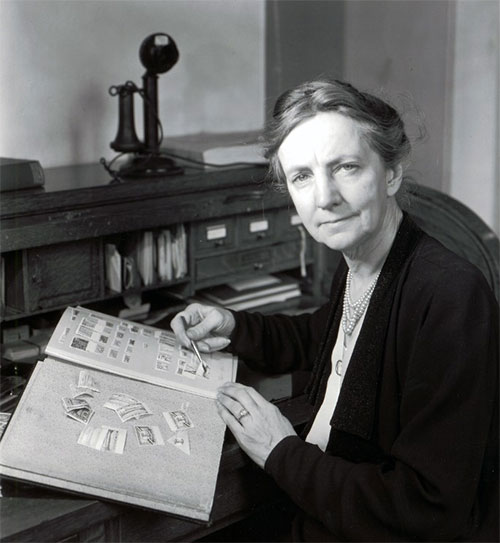 The Catherine Manning Papers and Documents Finding Guide is now online. Catherine Lemmon Manning (1881-1957) curated the National Philatelic Collection for nearly thirty years, longer than anyone else in its history. Under Manning's leadership, the philatelic collection became the largest in the National Museum's Division of History. Throughout her life, she received many honors, including the first woman outside the sciences to achieve the title "Assistant Curator" at the Smithsonian and the first woman elected to office in the American Philatelic Society (vice president, 1935-1937). The collection includes twelve file boxes of materials, including manuscripts, exhibit pages, photographs of stamp sources, and correspondence. "The documents about women in the stamp collecting hobby and their organizations are not replicated anywhere else. This is a treasure trove of history that was nearly lost. We are grateful to her daughter-in-law Ruby Lee Robertson for this donation," remarked Dr. Cheryl R. Ganz, Chief Curator of Philately.
Marilyn Barth worked as a Behind-the-Scenes volunteer at the National Postal Museum to organize the Catherine Manning Papers and Documents. Although she had previously volunteered as a docent at the Smithsonian's NPM and Freer Gallery of Art and Arthur M. Sackler Gallery, she had never worked on an archival project at the Smithsonian.  Nonetheless, the project did not intimidate her. "I have always been interested in organizing," she says, "and making things accessible."  Her background in library science had prepared her, and how fortuitous for the NPM! After a career as a computer trainer, she attended Catholic University's School of Library and Information Science and then worked in the University's Rare Books and Special Collections department. As collectors often report about themselves, Marilyn flirted with stamp collecting as a child and then moved on to other interests. The Catherine Manning project satisfied her desire to bring order to boxes of disarrayed papers and to make them available to researchers. The philatelic holiday cards Manning received particularly delighted Marilyn, as did realizing the significant position Catherine Manning held in philatelic organizations and in the evolution of the Smithsonian's National Philatelic Collection.
The Catherine Manning Papers and Documents are now available to researchers by appointment with the Philately Department chair at the National Postal Museum.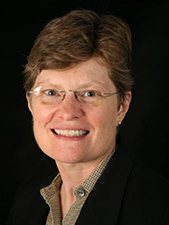 About the Author
Cheryl R. Ganz, Ph.D., is an internationally known philatelic expert, author, exhibitor and researcher specializing in aerophilately and zeppelin mail. She joined the staff of the National Postal Museum after earning a doctorate from the University of Illinois at Chicago and became chief curator of philately in February 2008. Ganz has curated an impressive array of exhibitions and brought the William H. Gross Stamp Gallery to life.