Celebrate Stamp Collecting Month with Style
10.02.2009
Blog
By Erin Blasco, Public Programs Coordinator
Stamps shed their stuffy reputation this month as stamp fans around the country celebrate Stamp Collecting Month with style.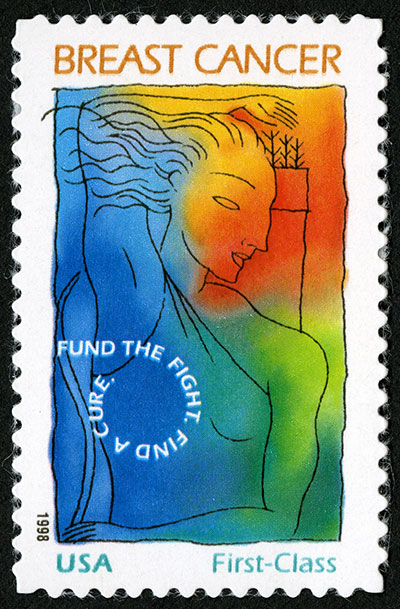 Whether you select an extra fancy stamp to mail your rent check or actually pick up a pair of tongs, Stamp Collecting Month is a great excuse to get into (or back into) this rewarding hobby.
Five fabulous events at the Postal Museum explore the classy side of collecting.
Get a peek at John Lennon's childhood stamp album and make your own stamp collection while listening to music of the British Invasion at the Collection Connections workshop, a great way to celebrate Lennon's 69th birthday on October 9th. As the video clip accompanying this post attests, Lennon expressed his interest in "philately" in "A Hard Day's Night."
If Lennon appreciated the beauty of stamps (or at least the beauty of some show biz dancers), surely he would enjoy the Stamp Design: Big Message, Small Canvas talk. US Postal Service Art Director Ethel Kessler explains her technique for taking challenging topics (civil rights, breast cancer, Alzheimer's disease, kelp forests) and transforming them into eye-popping, iconic stamps.
Stamp design is a topic about which President Franklin D. Roosevelt was passionate. Assistant curator of philately Daniel Piazza's lecture explains how Roosevelt used stamps to deliver messages of hope as well as respond to his political opponents.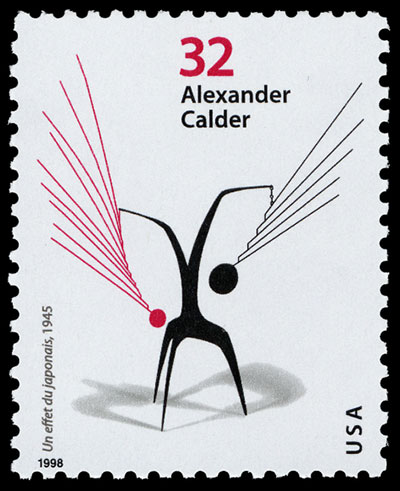 Enjoy more philatelic eye candy with the Mobiles, Sculptures and Stamps talk by Mark Haimann. Mr. Haimann tells the fascinating stories behind the four US stamps featuring artwork by sculptor Alexander Calder and uses gorgeous stamps to show how Calder was an American "modern art ambassador."
Other ideas for celebrating Stamp Collecting Month:
Dress up for Halloween as a person featured on a stamp! Browse classy costume ideas. (Under "Topics," click "Stars of Stage and Screen" and hit "Search"). The Classic Movie Monsters series is ripe with freaky philatelic costume ideas!
Celebrate someone featured on a stamp. "Amelia ," starring Hillary Swank, hits theaters on October 23rd. Amelia Earhart was featured on a 1963 stamp.