Celebrating Hispanic Heritage Month
09.26.2012
Blog
Hispanic Americans in the Postal Service and Philately
Since the first Spanish explorers and settlers landed in the Americas, Hispanic and Latino people have shaped the history and culture of the United States. Today, Hispanic and Latino people continue to demonstrate excellence in many areas including politics, public service, music, film, sports, business, science, and the military. The National Postal Museum is proud to recognize the significant contributions of these people and related events though various online exhibits.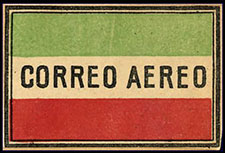 Mexico Via Airmail
México Vía Correo Aéreo
The Mexican government exported nationalism through images of nature and technology in harmony, comparisons of ancient and contemporary art and culture, and the mix of Ancient Mayan hieroglyphics and fiesta colors with 1960s op-art typography in the 1968 Olympic Games graphic designs. The exhibit is bilingual and features both stamps and mail of Mexico.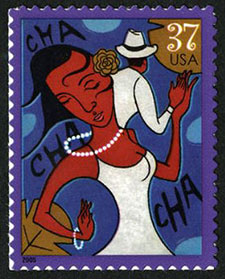 Celebrating Hispanic Heritage: People, Places and Events on stamps
Celebrando la Herencia Hispana: Gente, Lugares y Eventos en Sellos Postales
Stamps illuminate what we value as a people and a culture, and the National Postal Museum's Celebrating Hispanic Heritage: People, Places and Events on Stamps sheds new light on the many contributions of Hispanic Americans and Latinos to the exploration, culture, growth, and defense of the United States.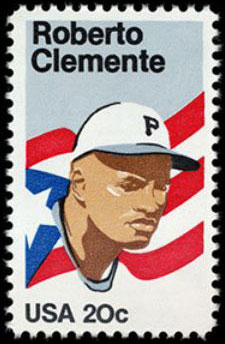 Roberto Clemente Walker: The Great One
Roberto Clemente Walker: El Grande
Roberto Clemente Walker has been honored on a US postage stamp twice. The first stamp honoring this great baseball player appeared August 17, 1984. He was selected again as a stamp subject in 2000, for the Legends of Baseball series.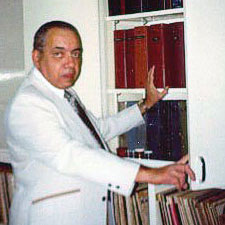 The Pichs Collection: Exploring Cuba's History Through Postage Stamps
This virtual exhibition Exploring Cuba's Postal History, 1830-1939, through the Roberto Pichs Collections is an overview of Cuba's postal history from the pre-philatelic period to 1939. It includes "folded letters" (pre-philatelic covers), stamped envelopes, and historic postcards, which have never before been published. The virtual exhibition Cuba's Commercial Aviation History and the Pichs Collection is especially strong in depictions of the history of aviation, including many envelopes commemorative of events in Cuba's aviation history.