Celebrating President Franklin D. Roosevelt's 128th Birthday....January 30, 1882
01.30.2010
Blog
By Alexander Haimann, Collections Specialist, Smithsonian National Postal Museum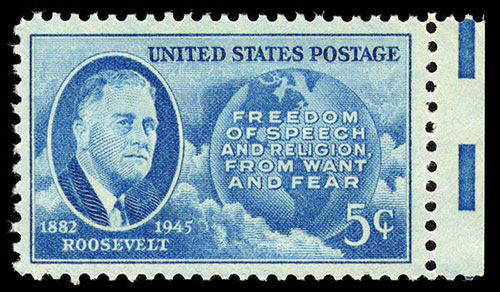 Today marks the birthday of probably the most famous American stamp collector to ever live. It should also be noted that Franklin Delano Roosevelt was one of America's most important and beloved Presidents. Roosevelt, first elected to the Oval Office in 1932, has the distinction of being the only President to serve more than two terms in office. His administration covered two of the most troubling periods in American history, the Great Depression and World War II. Most important to world history, Roosevelt's leadership during World War II propelled America and its allies to victory over Germany and Japan.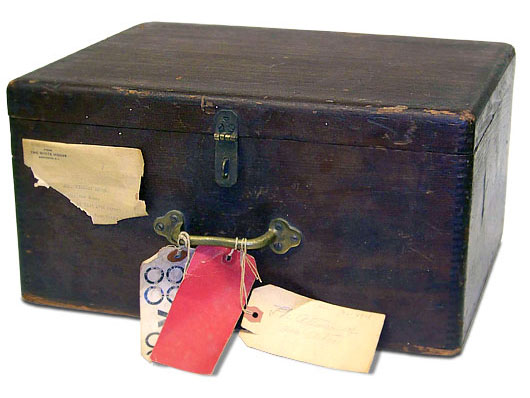 Since Roosevelt understood the power of visual imagery, he changed the look of postage stamps while President to convey messages of hope, optimism, and the solidity of the federal government. The Smithsonian National Postal Museum has recently opened an exhibit featuring this Stamp Collecting President entitled Deliverying Hope: FDR & Stamps of the Great Depression.
Learn more about this exciting exhibit »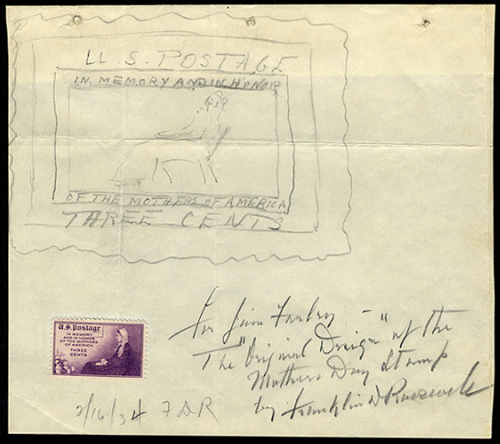 Although originally intended to honor artist James Abbott McNeill Whistler, at FDR's direction the stamp as issued honored mothers on Mother's Day mail. The designer altered the painting Whistler's Mother by removing the background and the woman's feet and adding a vase of flowers.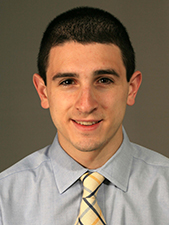 About the Author
Alexander T. Haimann, Collections Specialist & Web Projects Developer at the Smithsonian National Postal Museum, collects and writes primarily about the stamps and postal history of the U.S. during the first one hundred years of stamp production (1847-1947). Additionally, he develops internet based education projects and exhibits for the National Postal Museum. He is a member of the Board of Directors of the American Stamp Dealers Association, the Chair of the American Philatelic Society's Young Philatelic Leaders Fellowship and the publicist for the United State Philatelic Classics Society. His national and international society memberships include the American Philatelic Society, United States Stamp Society, Collectors Club of New York and the Royal Philatelic Society London.