Celebrating the Holidays at NPM
12.07.2009
Blog
By MJ Meredith, Museum Specialist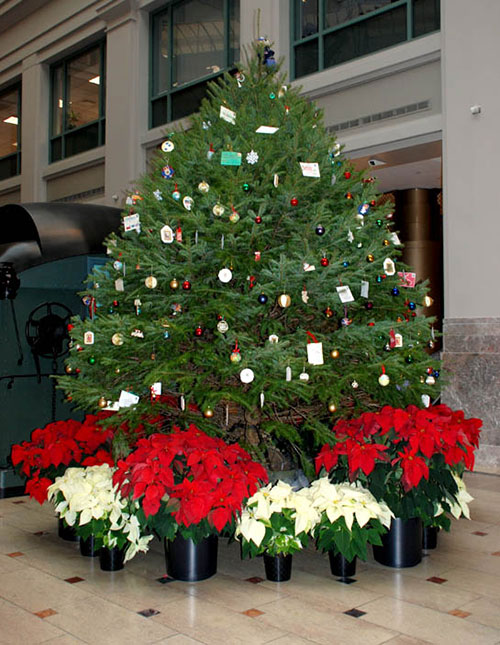 National Postal Museum staff got into the holiday spirit last week by decorating this year's holiday tree. The beautiful live tree and the surrounding poinsettias provided by Smithsonian Horticulture fills the museum atrium with holiday cheer.
While our tree includes traditional decorations like glass bulbs, stockings and Santa's, our favorite ornaments have a postal or philatelic theme. This year's ornaments include mailboxes, postmen, holiday stamps from around the world, and envelopes decorated by museum visitors. All of the ornaments have been generously donated to the museum over the years.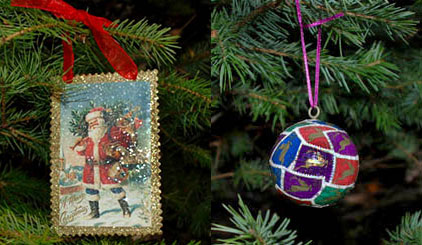 Be sure to stop by the museum this holiday season to enjoy the tree. We'd love to see any photos you take, consider sharing them in the museum's Flickr group!