Charles F. Shreve: 2019 Smithsonian Philatelic Achievement Award Winner
10.07.2019
Blog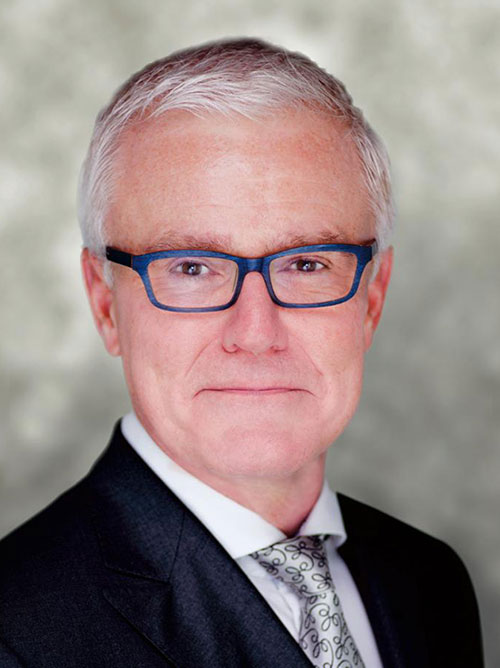 On October 19, 2019, the National Postal Museum will celebrate three extraordinary individuals at the 8th Smithsonian Philatelic Achievement Awards. The 2019 SPAA recipients are Alfredo Harp Helú, Janet R. Klug and Charles F. Shreve. In the third post of our three-part series, we'd like to spotlight one of the award winners: Charles F. Shreve. The Smithsonian Philatelic Achievement Award honors Americans and individuals from around the world for outstanding lifetime accomplishments in the field of philately. The achievements can include original research that significantly advances our understanding of philately and postal history; exceptional service to the philatelic community, and, the overall promotion of philately for the benefit of current and future collectors.
Charles F. Shreve, FRPSL, United States (born 1954), started collecting stamps at age 12 and was soon working at a local stamp shop on Saturdays to pay for his purchases. While still a teenager, he became an apprentice auction lot describer for Roger Koerber Auctions in Southfield, Michigan. He joined Sotheby Parke Bernet Stamp Auction Company in 1977 and left in 1980 to lead Steve Ivy Philatelic Auctions Inc., ultimately becoming a partner in Ivy, Shreve and Mader, one of the largest stamp auction houses in the country. He left to form Shreves Philatelic Galleries Inc. in 1994 and oversaw its sale to Spink and Son Ltd. of London in 2007, becoming president of Spink Shreves Galleries. Since 2012, Shreve has been a director of Robert A. Siegel Auction Galleries Inc. with responsibility for its international division.
Using modern marketing techniques, Shreve is credited with essentially revolutionizing the way rare stamps were presented and sold at high-profile, international auctions. He also was the first stamp auctioneer to conduct his auctions live on the internet, making stamps accessible to collectors around the world.
Shreve has led major philanthropic campaigns in philately, helping to raise substantial sums for the hobby, including millions for the National Postal Museum's William H. Gross Stamp Gallery. He spearheaded a $1 million fundraising campaign in 2000 to help refurbish the historic Collectors Club townhouse in New York City and also served as the Development Chair for World Stamp Show– NY2016.
A member of the National Postal Museum's Council of Philatelists since 2001, Shreve is chair of the Council's Advancement Committee. He is an expert consultant to, and member of the board of trustees of, the Philatelic Foundation and was a member of the board of governors of the Collectors Club of New York (1999–2013). He is a fellow of the Royal Philatelic Society London and a Daniel W. Vooys Fellow of the American Philatelic Research Library (2011), in addition to life memberships in the American Stamp Dealers Association, American Philatelic Society and U.S. Philatelic Classics Society. His other memberships include the American Revenue Association, Carriers and Locals Society and the Philatelic Traders Society (London).