Lost and Faraway Places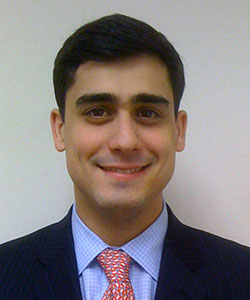 As a child growing up in Miami, Carlos Pedroso's imagination teemed with hazy visions of life in Havana prior to 1959, the year his parents, Jorge and Lourdes Pedroso, fled Cuba to escape Fidel Castro's revolutionary regime. Carlos visualized the Republic's impressive architecture, fine literature and art, his grandfather's bank, cultural scenes laced with opulence . . . and his father's stamp collection, hastily abandoned along with all other possessions when the family left Cuba. One day Carlos learned that stamps are magical because they can take you to lost or faraway places.
The Pedroso family regrouped in Miami and built another secure life. And Jorge Pedroso began collecting stamps once again, determined to assemble a complete set of pre-Castro issues. At his father's invitation, Carlos embraced the project. It was then that he discovered a unique window on pre-communistic Cuba—the world now existing only in memories. Through stamps, his ancestral home became accessible, and his parents' lives in pre-Castro Cuba focused more sharply for him.  A surprising gift, Carlos says, is that stamps "helped form a stronger bond between my father and me." Carlos will visit his ancestral homeland for the first time when liberty rules Cuba again.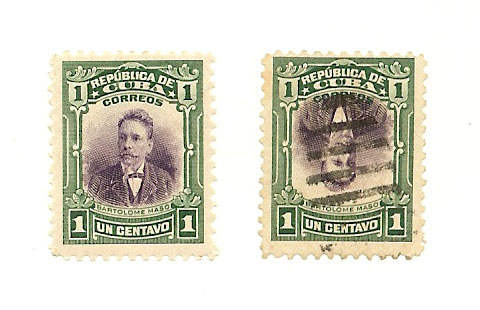 Favorite: 1c Bartolomé Masó invert, Cuba, 1910