By Nancy A. Pope, National Postal Museum, Smithsonian Institution
Prepared for the National Council on Public History 25th Annual Conference "Postal History in the New Millennium," Houston, Texas April 25, 2003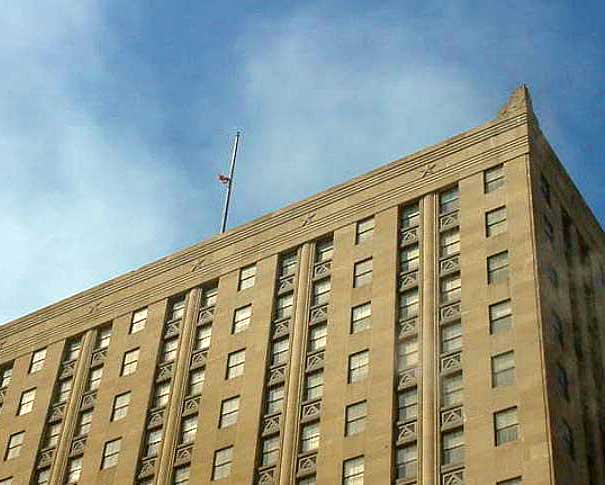 On Thursday, October 4, 2001, Jeffrey Brodie, a curator at the National Postal Museum, Smithsonian Institution visited the Church Street Station Post Office in New York City. His goal was to collect items from that post office that symbolized the time of the attack as well as objects that characterized the role of Church Street Station in the community. The Church Street Station Post Office served the 10007 ZIP code for the neighborhoods surrounding the World Trade Center and processed and delivered all mail to the World Trade Center, represented by its own ZIP code, 10048.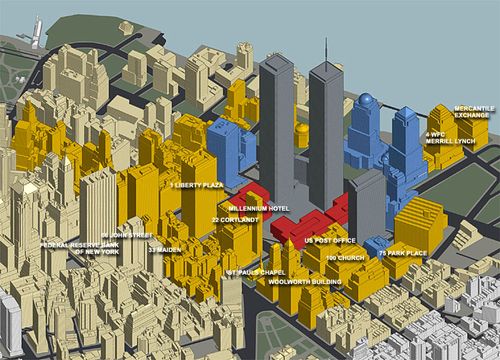 Church Street Station is located at the corner of Church and Vesey streets. This post office faced World Trade Center building 7 to the west and buildings 5 and 6 of the complex to the south-southwest. Building 7 collapsed the afternoon of September 11. Buildings 5 and 6 sustained critical damage and were demolished. Church Street Post Office sustained damage from the debris of the fallen buildings and the force of the explosion. The post office remained structurally intact although many of its windows were either blown out or shattered and debris was scattered throughout the building. Firefighters fought the fires in nearby World Trade Center buildings from Church Street Station, adding water damage to the building's interior.
The early October visit was organized through the efforts the U.S. Postal Inspection Service and took place in conjunction with Mr. Brodie's attendance at a meeting organized through staff of the Smithsonian's National Museum of American History and the Museum of the City of New York. The meeting included representatives from historical societies and museums from New York, New Jersey, Pennsylvania and Washington, D.C.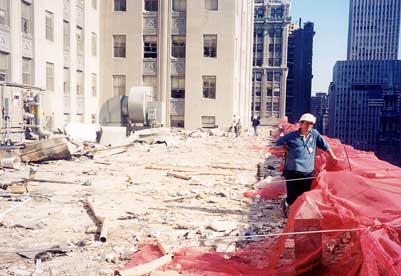 Brodie was accompanied to the New York City multi-museum meeting by Miguel Bretos, Acting Director of the National Postal Museum. Decisions pertaining to attending the meeting and of collecting materials from the Church Street Post Office, were subject to intense debate within the Museum in the weeks following the attack.
In the end, the National Postal Museum obtained a number of items from the Church Street Post Office. Each item was chosen for its relevance to the day of the attack or its importance to the work of that post office in its community. These items are significant additions to our collection, and will be shared with the public this summer in an exhibition. The road to this point was often contentious, but one with lessons to share in confronting the collection and exhibition of difficult subject matter.