This poster uses an image inspired by the popular World War I poster featuring a pointing Uncle Sam (as rendered by artist James Montgomery Flagg for Leslie's Weekly). The postal interpretation shows an airmail pilot pointing to the public and saying, "Your use of the air mail will make America first in the air," thus equating the use of airmail with patriotism.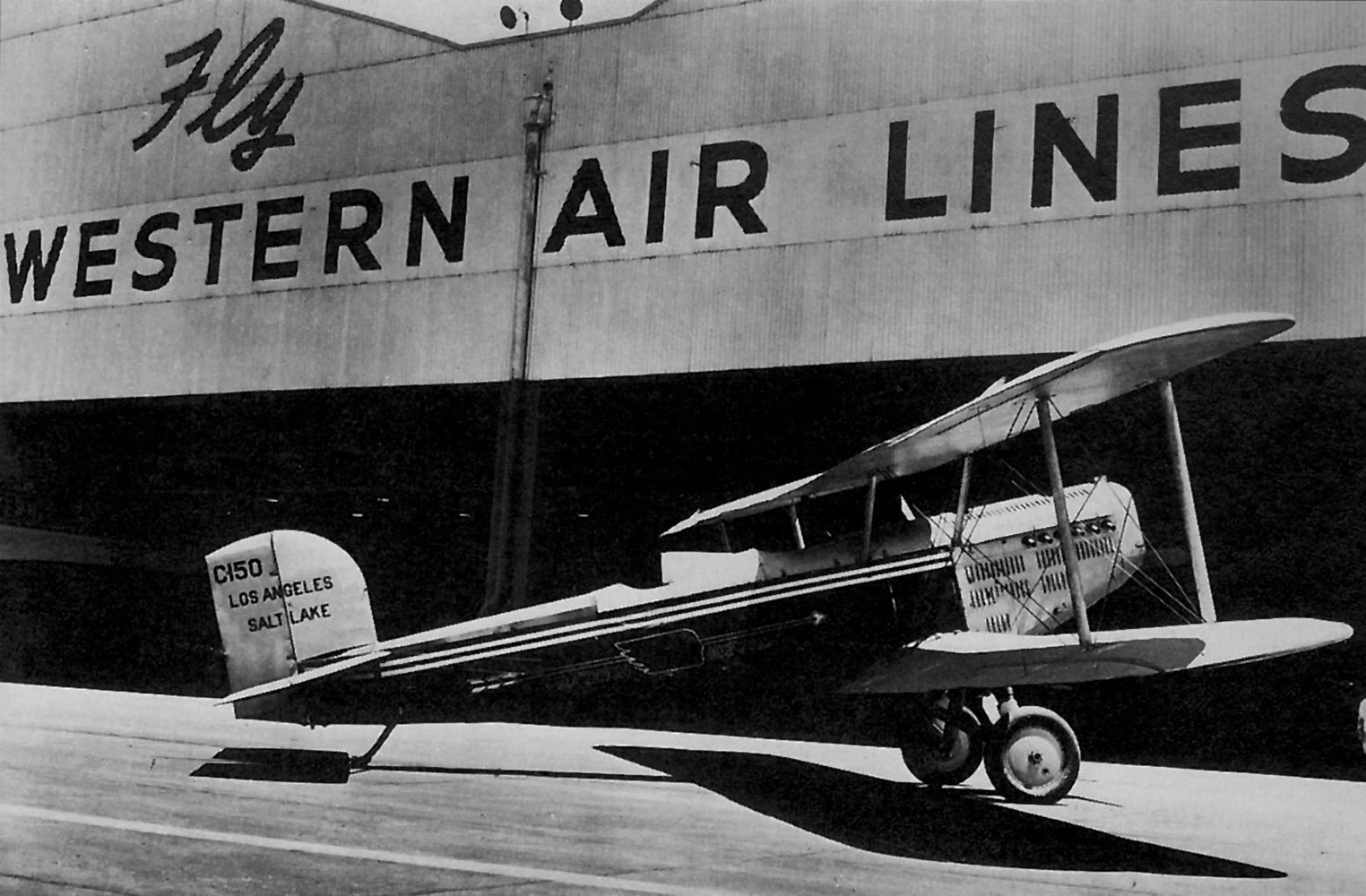 The Post Office Department operated the airmail service from August 1918 through 1926. The Department spent those years trying to find the "sweet spot" of airmail postage. The first letters mailed by air in 1918 required 24-cents in postage, as opposed to three cents for regular letter mail. The first letters mailed by air in 1918 required 24-cents in postage, as opposed to three cents for regular letter mail.
At first the Department had a difficult time persuading average Americans to use airmail service. It was just too expensive. Although the cost didn't dissuade businesses or banks from embracing the speedy system, for most Americans the speed did not compensate for the significantly higher cost. The Department began a series of rate cuts as incentives to use the service. After three months, they dropped the cost to 16 cents per ounce. But that still did not bring the volume they had hoped. So, from December 15, 1918 to July 17, 1919, even as the Department was working to expand the service beyond the original airmail cities of New York, Philadelphia, and DC, it offered airmail service at a mere six cents per ounce.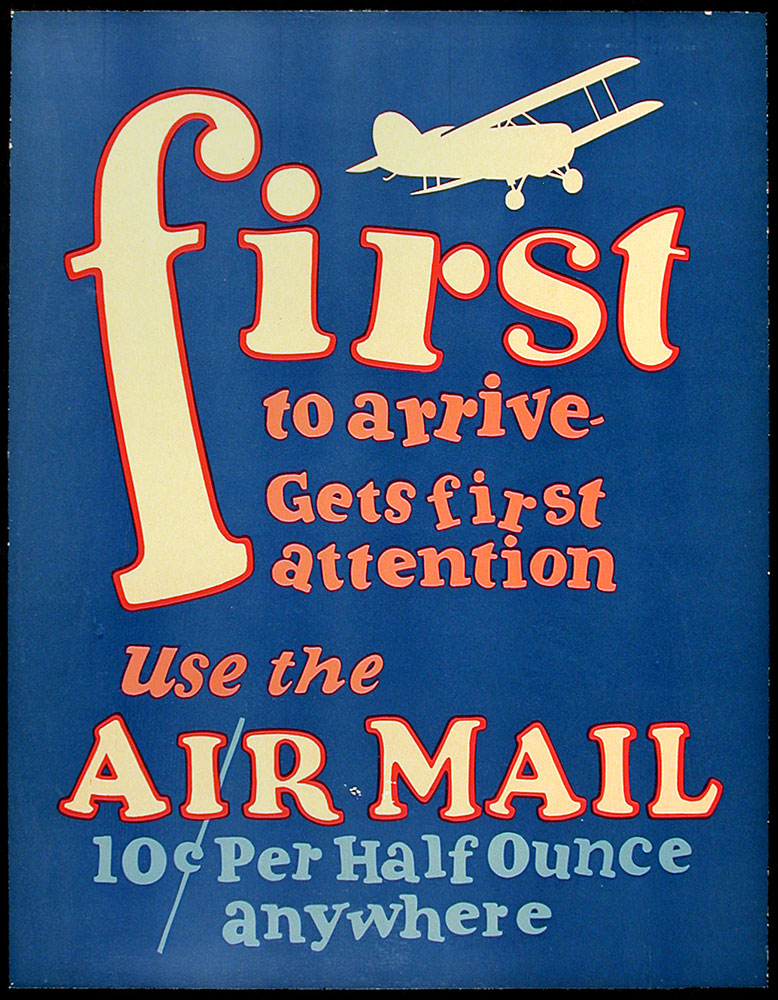 Airmail postage costs bounced up and down over the next few years. By February 1, 1927, when this poster was published, airmail rates had been set at ten cents per half-ounce. By this time, contractors had taken over most of the nation's airmail routes. The nation had become accustomed to dependable postal pilots getting the mail through, no matter what. But the questions were, would it place that same trust in private contractors? And was the price point right yet?
The Post Office Department did its part to keep airmail growing by creating a series of posters advertising the service that were placed in post offices and on postal vehicles across the country. But planes were still not leaving with full airmail loads. By August 1, 1928 the cost per ounce for an airmail letter was lowered to five cents, where it remained for several years. Between the lower cost and contractors' growing reliability, the American public's view of the service evolved. It evolved from an expensive and dangerous way to move their letters to a reliable and useful way to get mail there fast.
Written by Nancy A. Pope