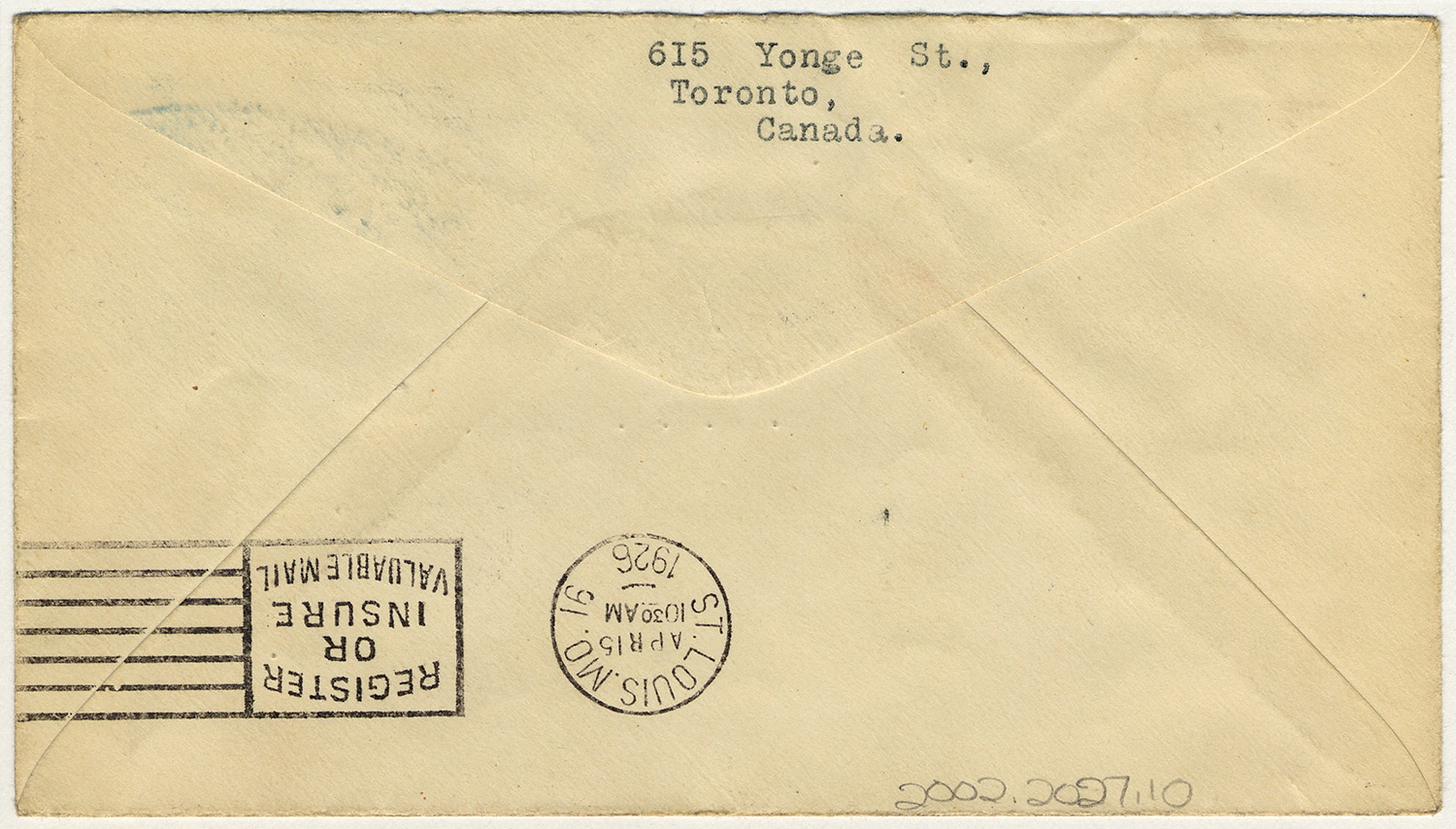 This envelope was flown on the Chicago to St. Louis leg of a new Contract Airmail (CAM) route. The route, designated #2, was awarded in 1925 by the Post Office Department to Robertson Aircraft Corporation of St. Louis, Missouri. The company was operated by three brothers, William B., Frank H. and Daniel Robertson. William and Frank were former army aviators. After the war, their father lent them $1,800 to buy a Jenny airplane that was the start of Robertson Aircraft. They made money working as flight instructors and doing a bit of barnstorming.
The envelope was addressed to Mr. O.W.R. Smith, care of the St. Louis post office. Smith was a philatelist who was a specialist in airmails, co-authoring a book on Canadian and Newfoundland airmails in 1929 and the Dworak Specialized Catalog of U.S. air mail covers in 1930. It was canceled early the morning of April 15, 1926, the first day of the brothers' operation of CAM #2.
The route included stops in Springfield and Peoria, IL. Like many of the other inexperienced commercial airlines who were operating airmail contract routes, Robertson relied on planes owned by the Post Office Department, in their case two de Havilland airmail planes with Liberty engines, as well as various engines and other airplane parts sold by the Department.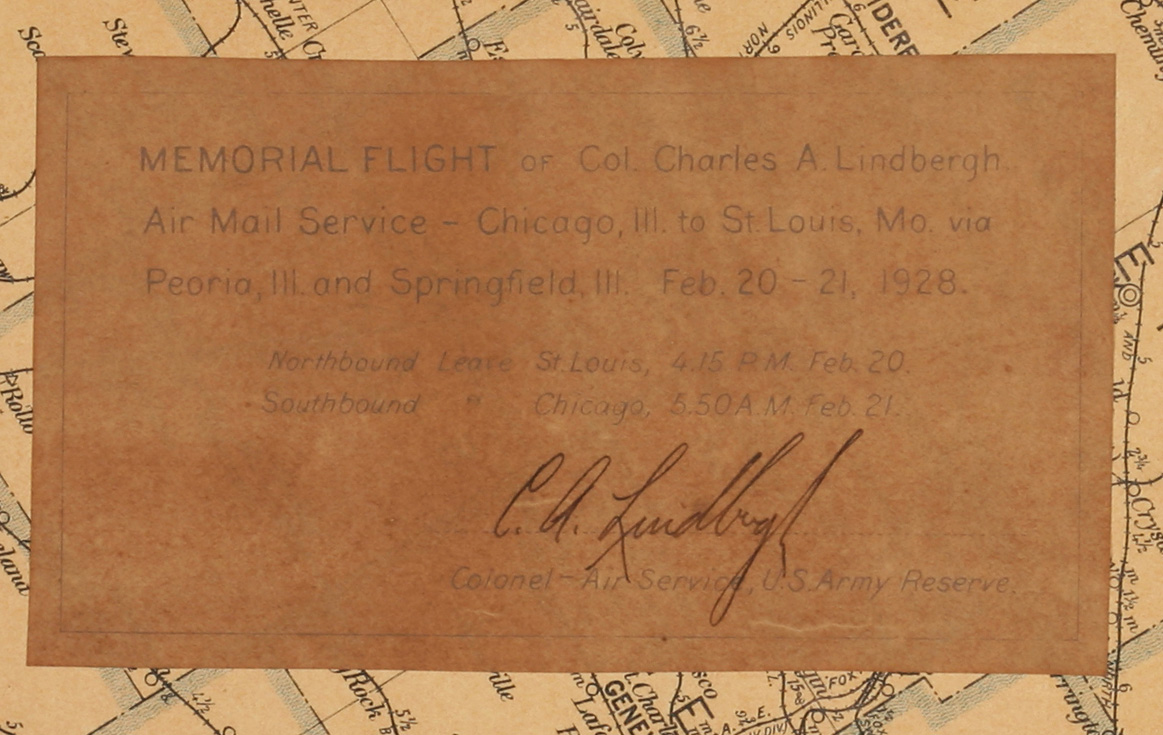 Before getting the government contract, the brothers not only owned their company, but had flown most of their jobs. CAM #2 was a major step up for the company and they had to hire pilots to make five round-trips flights each week. One of their pilots would make a name for himself, not as an airmail pilot, but by being the first to fly solo across the Atlantic the next year.
They hired Charles Lindbergh to be their chief pilot, paying him $300 a month. Two other pilots, Phillip Love and Thomas Nelson filled out the roster. Lindbergh flew CAM #2's inaugural trip, taking off from Chicago's Maywood Field at 5:50am with a scant 87 pounds of mail. He landed at Lambert Field at 9:07am. Philip Love made the trip from St. Louis to Chicago.
Written by Nancy A. Pope