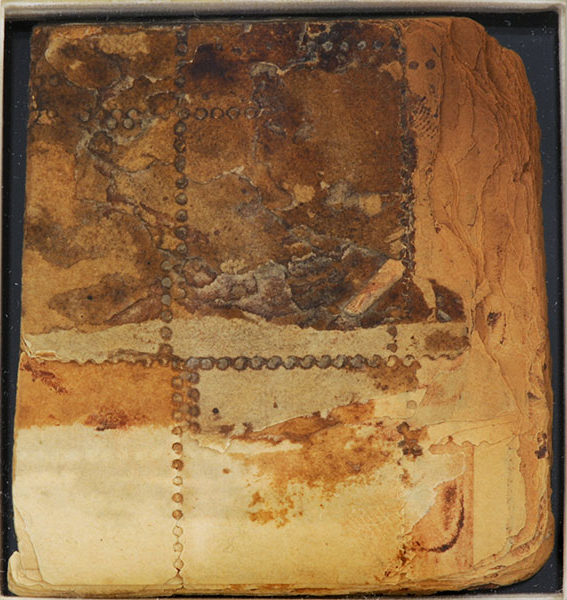 Officials salvaged this partial block of 2-cent Jackson stamps (Scott number 146) from the United States Post Office in downtown Chicago after the Great Chicago fire of October 1871. The fire and water damage testifies to the horrific conflagration that consumed the city. The fire broke out southwest of downtown in the barn behind the home of Patrick and Catherine O'Leary at 137 DeKoven Street on Sunday evening, October 8, 1871, just after nine o'clock. Gale-like winds drove flames northeast, and the fire raged for two days. Rainfall finally accomplished what citizens could not. The blaze finally died, but not before destroying the United States Post Office along with the rest of the central business district.
Constructed of stone and with iron shutters and doors, the United States Post Office was believed to be fireproof, but as winds whipped flames toward the post office, postal employees closed the interior iron doors to protect the building. They had already closed outside shutters, as was the practice after office hours. However, a neighboring building fell, damaging the shutters on the north windows and allowing the fire to breach the building's defenses. In less than five minutes, the entire first floor was in flames. Postal employees rushed into the neighboring Customs House, which they believed to be still safe. But, alas, the fire broke through an old staircase and totally destroying the building.
How this fire started is still debated, although many still blame Mrs. O'Leary's unlucky cow.
Written by Marv Murray
Additional Imagery