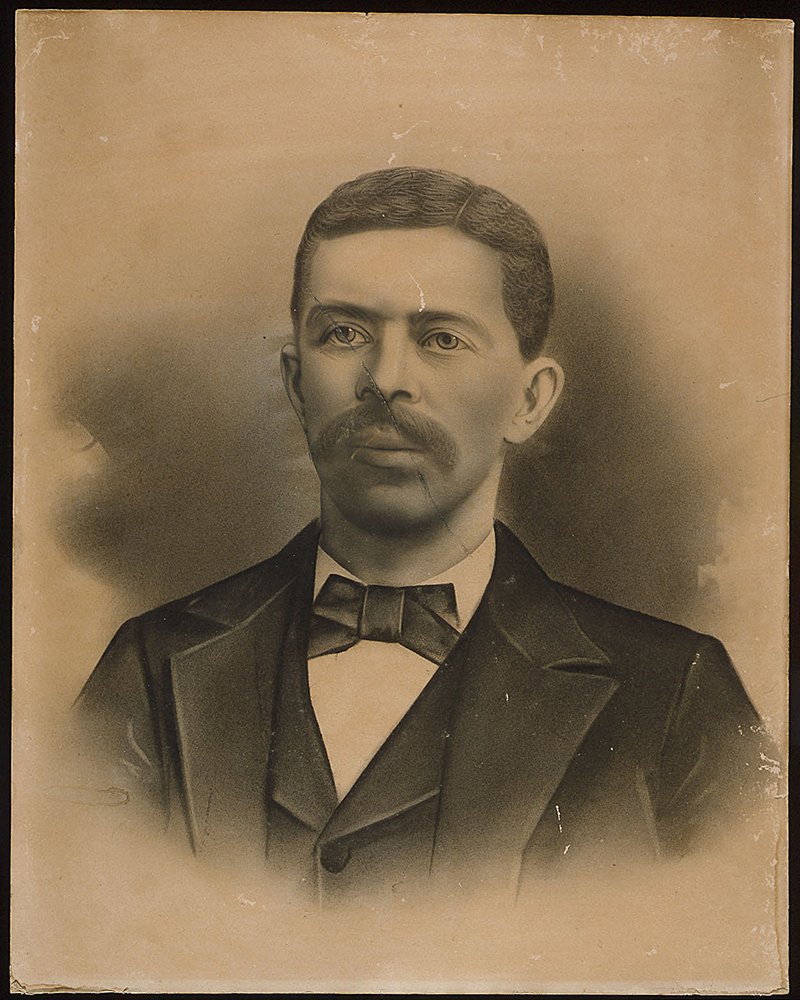 At local post offices around the country, distribution cases like this were a familiar sight for decades. Standing behind a case like this, postal employees sent each piece of mail along a different path—to a postal carrier, post office box, general delivery, or others.
This case belonged to John T. Jackson who served as postmaster of Alanthus, Virginia, for 49 years. Jackson, an African American, was appointed as postmaster in 1891 at the age of 29. He retired on January 31, 1940 and his wife, Lille, served as postmaster until the office was closed seven months later. The distribution case is on display in the exhibit, "Systems at Work," as an example of mail processing techniques of the late 19th century.
The wooden case has metal mesh covering a central window. On either side of the main window are 30 panels for holding mail – glass on the outside for patrons to view, but not grab, their mail. A metal mail slot below the central window allowed a spot for people to post their stamped mail if the postmaster was not there.
The Alanthus post office was a fourth-class postal station, which meant that Jackson's postal salary was in reality a commission determined by the funds that came into his office for postage and other postal products.
Fourth-class postmasters were usually merchants who enjoyed holding the office not for its low pay, but for its ability to attract business to their stores. As people visited the post office window, they also spent time shopping in the store. Jackson was no different, making a larger income from his work as a merchant than as a postmaster.
Written by Nancy A. Pope
Learn more: John T. Jackson's distribution case