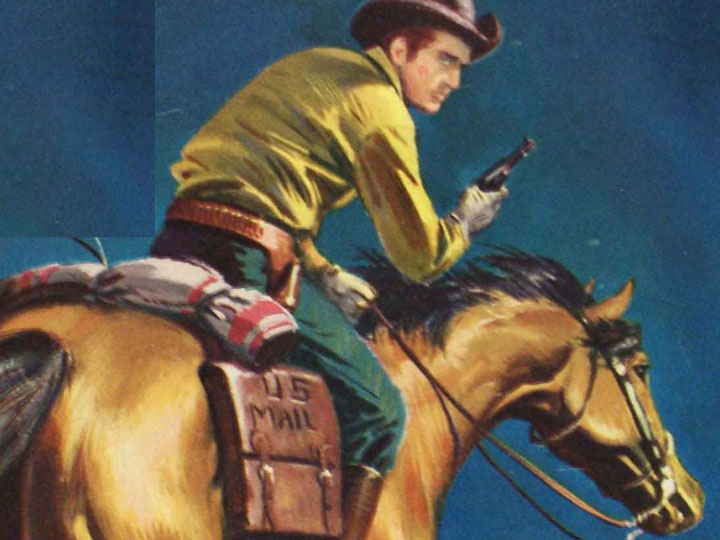 On April 3, 1860, riders began carrying mail for the fledgling Pony Express service. While the service itself has become legend, few understand just how the mail was actually carried. Riders used mochilas like this reproduction piece. Riders usually traveled 75-100 miles at a time, changing horses every 10-15 miles. Each time a rider changed horses; he snatched the mochila off of one saddle and draped it over the next.
Replica of a Pony Express mochila
Learn more about the Pony Express
Mochila is the Spanish term for knapsack, although the mochilas used by pony express riders did not resemble knapsacks. Prior to the Pony Express, Mexican riders had made use of mochila as tree covers for decades.¹ Made of leather, with four pockets, or cantinas, the Pony Express mochilas were used to hold mail. Riders sat on the mochila-covered saddle. Openings cut into the leather allowed it to fit over the saddle horn and cantle.
Weight was a critical component of everything that went on the service's horses. Mail was often on the lightest paper possible, riders carried little with them, and the mochila and saddle were also as lightweight as possible. Pony Express saddles were specially made for the service, for the most part by Israel Landis' saddle shop in St. Joseph, Missouri.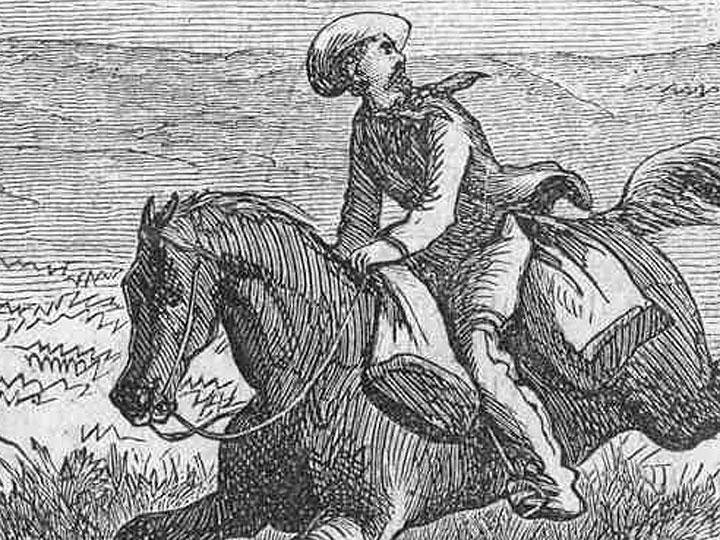 Each cantina's packet of letters would be wrapped in oil silk as protection against water damage. A sender's main purpose in keeping the mail light was the cost of the service - $5 per half ounce at first. Rates were lowered, but were still $1 per half ounce at their cheapest. Businesses, governments, and news organizations were the service's best customers. Newspaper publishers in New York, Boston, Chicago, and San Francisco used the service to ferry news from correspondents back to the newspaper.
Mochila pockets were kept locked. Three pockets could only be opened at military posts (which were located at Forts Kearney, Laramie, Bridger, Churchill, and at Salt Lake City). The fourth pocket, which could be opened by a station master at any of the other stations, held a time-card to record riders' arrival and departure times.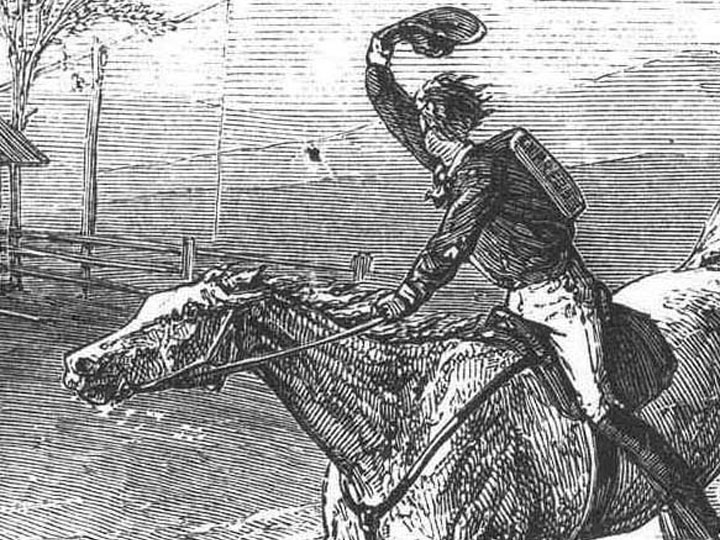 The Pony Express roused some curiosity and attention during its lifetime, but its greatest fame came years after the service had ended. Writers and showmen such as William "Buffalo Bill" Cody breathed new life into the service through dime novels and Wild West shows. Illustrations of the service's riders over the last 150 years have depicted a variety of mailbags and satchels for carrying mail. As can be seen in these images, few got it right.
Endnotes
1) The "tree" is the main structural support of the saddle.
For further reading
Pony Express: Romance vs. Reality
Written by Nancy A. Pope
Additional Imagery