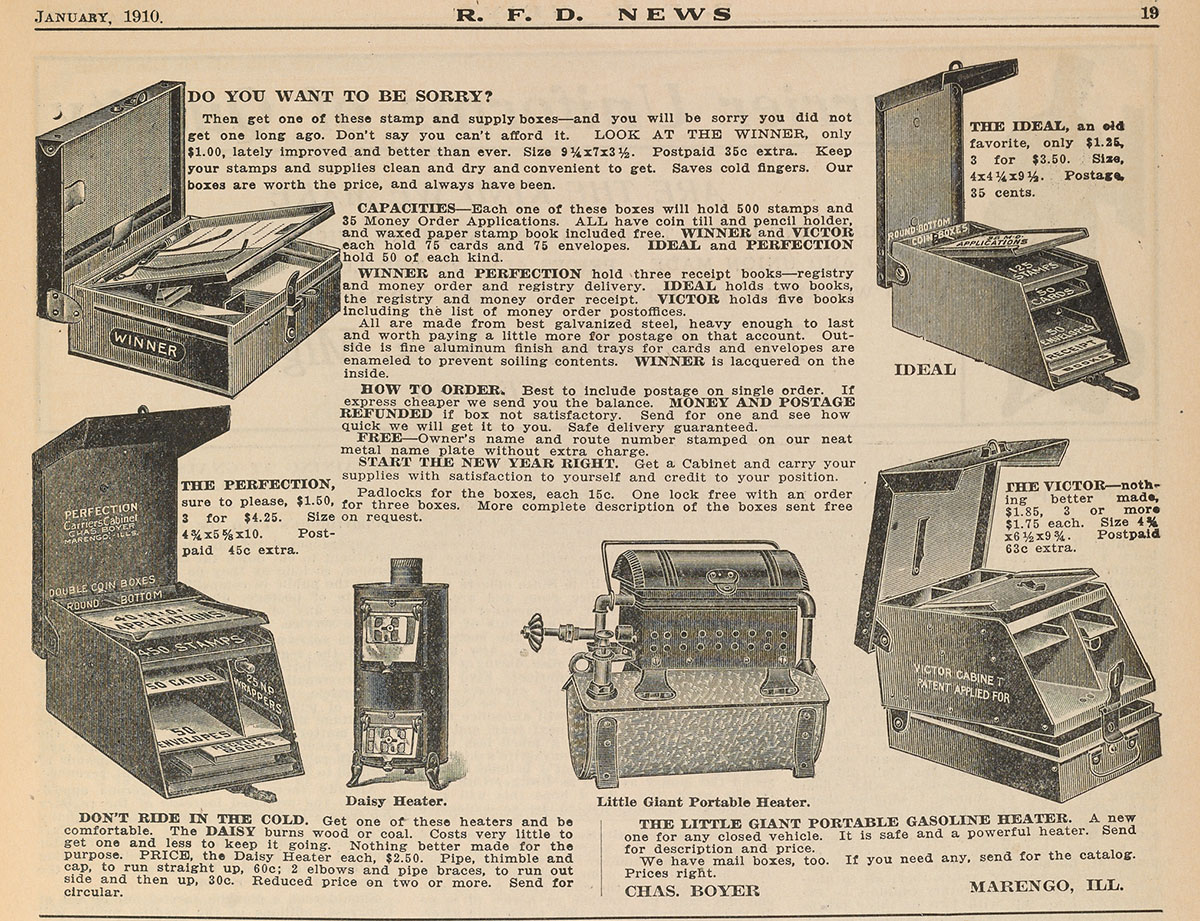 Rural Free Delivery (RFD) service began in 1896 and continues today. Rural carriers function a little differently from city letter carriers. For one thing, rural carriers are required to use their own vehicles to make their daily rounds. For another, rural carriers have, from the beginning, provided their patrons with more than just the day's mail. They carry stamps, stamped envelopes, money orders, and other items that are more commonly found in a post office. This has led rural carriers' vehicles to be nicknamed "post offices on wheels."
Carriers often used metal boxes fitted with several compartments to keep some of their supplies (including cash, money orders and stamps) safe and secure while moving along on their daily rounds. Metal cashboxes like this could be secured with a padlock, for those times when the carrier was away from his wagon.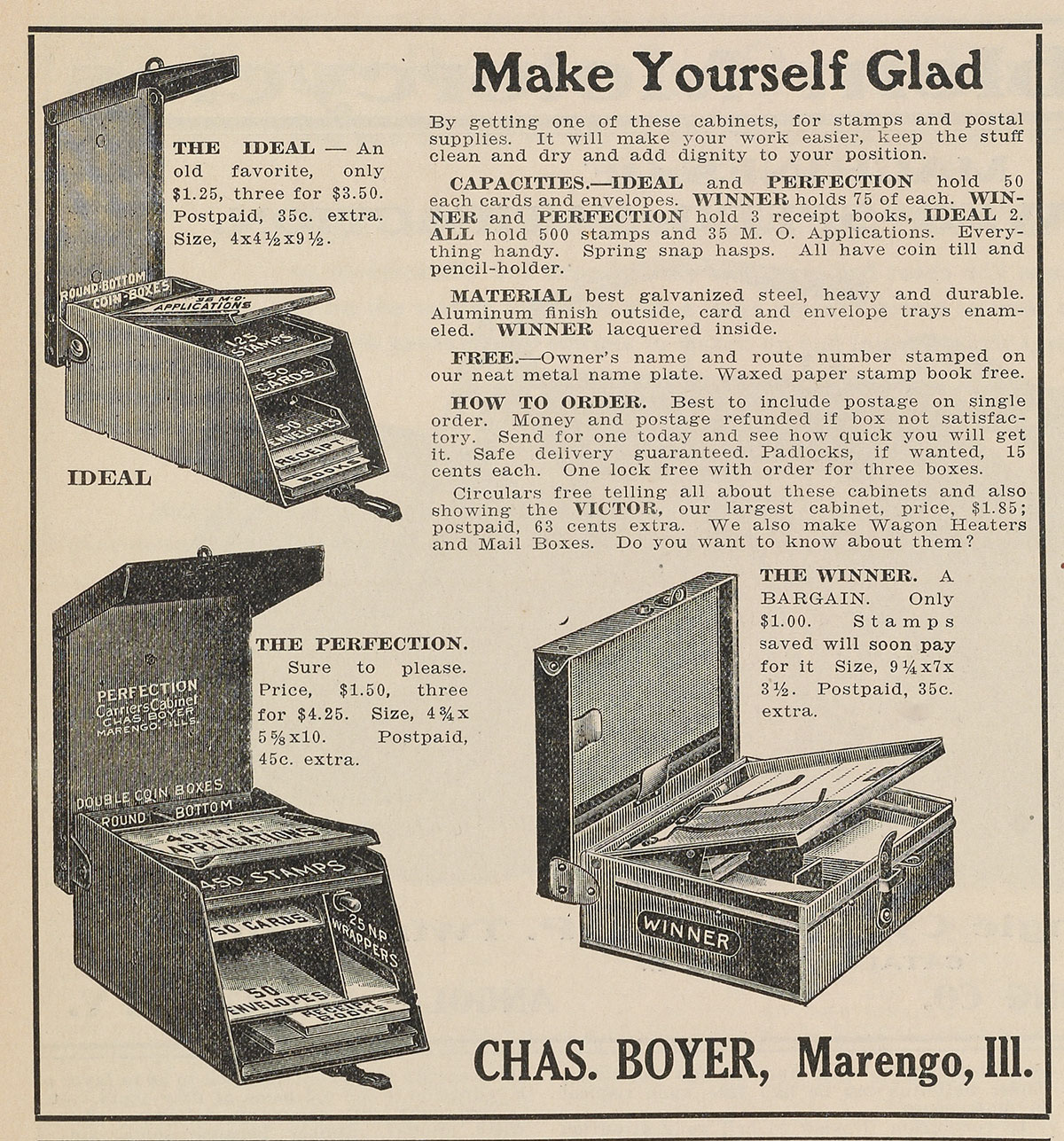 This cashbox was used by John Goudy, a rural letter carrier from Steuben, Indiana, in the early 20th century. The box itself was manufactured by tinsmith Charles Boyer of Marengo, Illinois, probably between 1904 and 1918. Boyer's cashbox design and sales business was just a sideline in his work. An enthusiastic inventor, with patents for adjustable stovepipes and clothesline reels to his credit, Boyer's main focus was in the field of vacuum cleaning. His "plunger-type" vacuum design (patented in 1911) was an important step in the development of the modern vacuum cleaner.
Boyer offered four types of cashboxes for sale by carriers. The "Winner" cost only $1, the "Ideal" $1.25, the "Perfection $1.50, and the high priced "Victor" $1.85! Each box could hold 500 stamps and 35 money order applications, had coin tills and pencil holders. The "Winner" and "Perfection" had a place for three receipt books. The "Victor" had all of these as well as a spot for two additional receipt books and a list of money order post offices. The boxes were made from galvanized steel with aluminum finishes. The higher priced boxes included lacquered finishes on the inside. For the ultimate in protection Boyer also sold padlocks for only 15 cents more.
Related reading
RFD: Marketing to a Rural Audience
By Nancy A. Pope