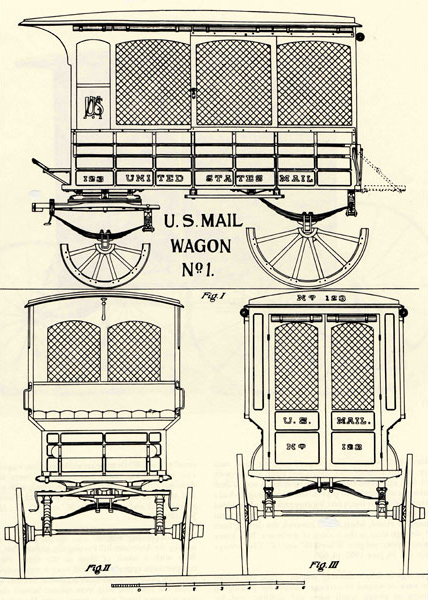 This boxy caged mail wagon was used to securely haul mailbags in cities beginning in the late 19th century. The "Screen Wagon Service" was a contract service operated by the Post Office Department. Companies bid to carry mail in these wagons between main and branch post offices, steamboat landings, and railway stations. Screens protected the mail during the trip, and the wagon was locked as it moved through the city.
This is the smallest version of a trio of sizes built for the Department based on designs issued in 1904. The Smithsonian acquired this fully restored screen wagon, the only one known to have survived to this date, in 1987.
The original contract and design bids had been issued by the Post Office Department on July 1, 1895. Dozens of companies submitted proposals for the new mail wagons. This wagon was used built by the Terre Haute Carriage & Buggy Company, which secured an exclusive contract to build screen wagons from the Department in 1897. These wagons were used in cities across the country, making that exclusive contract very lucrative. The city of Chicago alone ordered 65 screen wagons in the first year of service.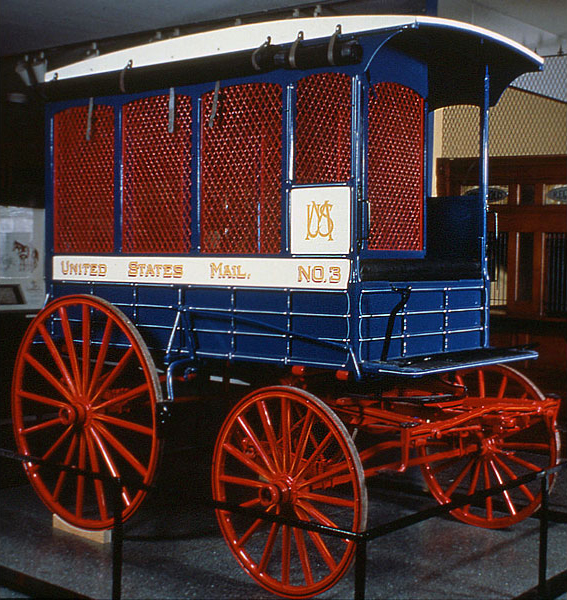 The largest model could carry 5,000 pounds, the middle model 2,500. This model has a 1,200-pound capacity. The front wheels were constructed so that the wagon could easily pivot into tight areas for loading. Postal specifications called for the main body, belt and window panels to be painted blue, the running gear and screens red, and roof white.
Gold leaf lettering on the side and back marked it as a "U.S. Mail" wagon. Side curtains are held in place by harness straps when rolled up. The roof protrudes over the driver's seat and its black leather cushion to protect it from the elements.
Automobiles had mostly replaced screen wagons by the mid 1920s. The wagon's ability to maneuver and handle the tricky cobble-stone streets of one area of Philadelphia kept at least a few in service in that city until January 1955.
By Nancy A. Pope