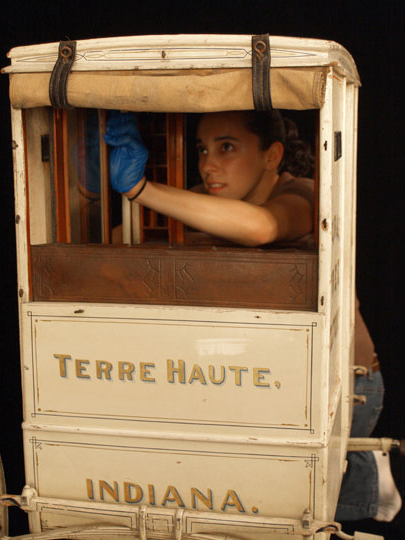 "The Postman" is one of five quarter-sized specimen rural delivery wagons built for the Post Office Department by the Terre Haute Carriage and Wagon Company in the late nineteenth century. The Department used these wagons to help drum up Congressional support for a Rural Free Delivery (RFD) service. This fully operational working model, "the Postman," has the sliding doors and windows of the finished product. The four-wheeled wagon was designed to be used with either one or two horses, was equipped with sliding doors and "storm proof" windows, built-in drawers for holding postal supplies and pigeonholes for mail. The wagons, made from hickory and ash with poplar panels, were hand painted.
The company created these quarter-size working models in 1899, only three years after the Department had begun testing RFD service, and before any decisions had been made on RFD's long-term future. When the company built the models, they were investing in the service's long-term success in hopes of creating a new market for their goods.
The company's efforts were rewarded with numerous orders for the wagon, especially after RFD became an official service in 1902. The company ran a series of advertisements for "The Postman" in postal employee publications, including The Postmaster's Advocate and RFD News. Rural carriers, responsible for providing their own equipment, were the company's target audience.
The company produced two sets of ads, one touting the wagon as a cool and comfortable summer conveyance, and a winter ad that boasted the wagon was perfect for cold, chilly and freezing temperatures. As reported from one ad, the wagon was "cool on a hot day, warm on a cold day, and storm proof on a wet day."¹ The Terre Haute Carriage & Buggy Company and foundry, located at First and Wabash streets in Terre Haute, Indiana, also produced large red and white mail screen wagons for the Post Office Department as well as a variety of other wagon types, including ice wagons, butchers wagons, milk and meat wagons. The company's factory covered almost 50,000 square feet of floor space, and utilized steam heat and electric lighting to enable production to continue day and night.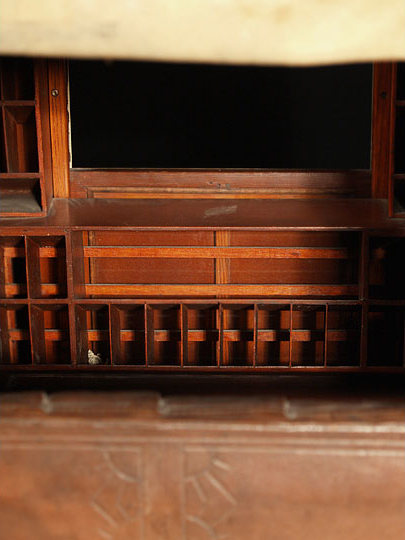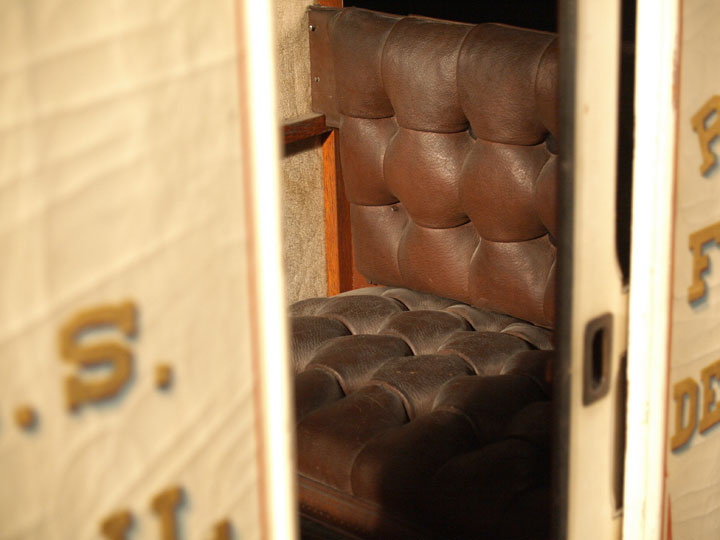 Learn more:
Wagon Manufacturers and Sellers
Endnotes
1) McCormick, Mike, "Terre Haute: Queen of the Wabash," Arcadia Pub., 2005, p. 101.
By Nancy Pope