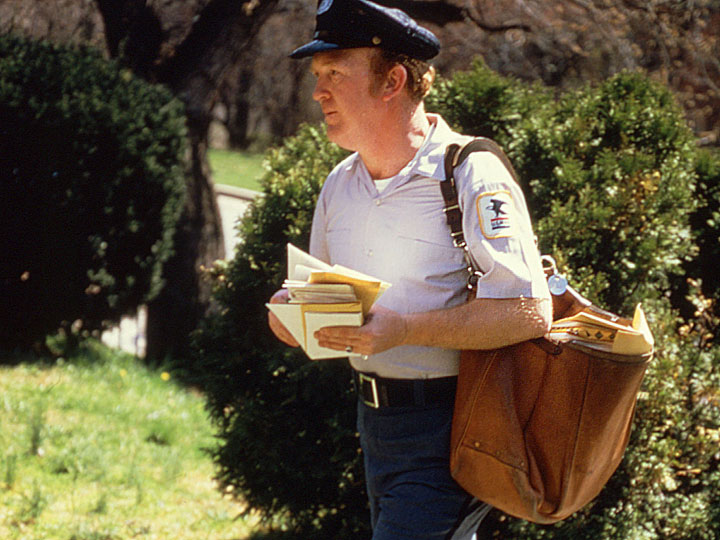 You probably haven't given much thought to the design of your book bag or backpack, but if you had to transport thousands of pounds of paper everyday, you might take a closer look.
Mailbags must be strong and durable, but cannot be heavy or bulky. Registered and first-class mail requires bags that can be locked; and certain modes of transportation, such as railway, have necessitated bags with special hooks and fasteners. Over the years, as the postal service has strived to perfect mailbags, inventors have filed hundreds of patents on improvements to them.
Nathan Ely de la Vergne (1848-1921) designed this prototype mailbag (image top-left) near the end of the 19th century. De la Vergne was a blacksmith and leatherworker who owned a shop on 14th Street SW in Washington, DC, where the Bureau of Engraving and Printing is now located. As a contractor for the Post Office Department, he made saddles for the horses, often taking trips out west to buy hides.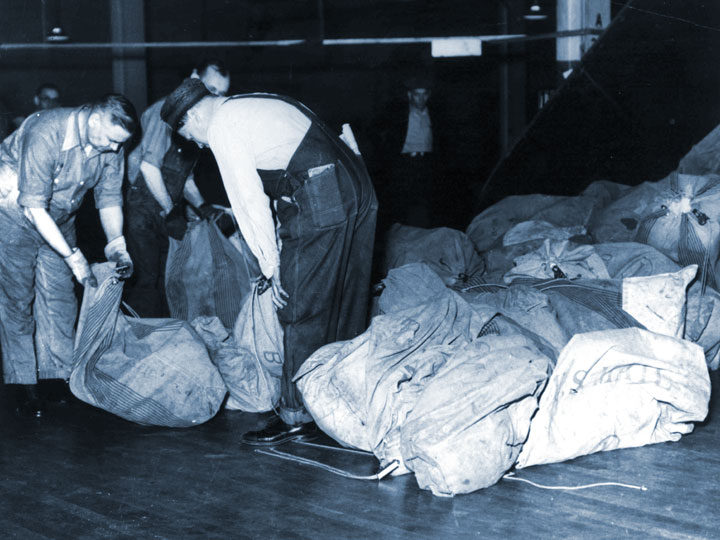 At 7.00 inches high by 4.25 inches wide by 2.25 inches deep (17.78 x 10.80 x 5.72 cm), the prototype is about one quarter the size of a standard mailbag. The brown leather bag is held together at the seams and base by metal rivets. The pouch could be secured by a metal bar lock at the top. According to de la Vergne's decedents, the pouch was patented, manufactured, and used by the Post Office Department for many years, but because de la Vergne was a postal contractor, he had to surrender his patent rights.
Lisa Davis, de la Vergne's great granddaughter, donated the prototype mailbag to the National Postal Museum in 2005. As a child, Davis's mother always told her how her great-grandfather invented the mailbag, but she never allowed her to take the prototype to school for show and tell.
A Note on Vocabulary
Mailbag is the generic term used to describe any bag that carries the mail, but more specific words can be used to illustrate a bag's function – and postal mailbags have had many different functions. A mail satchel is an over-the-shoulder style bag that letter carriers use while delivering mail along a route. Mail sacks are used to carry second-, third-, and fourth-class mail. Mail pouches are made of a heavier weight material than mail sacks and are designed to lock; pouches are used to transport first-class and registered mail, as well as domestic or military airmail. Based on physical appearances, the prototype mailbag would most likely be classified as a mail pouch, but because it was not used as a pouch, it is referred to by the generic term. Catcher pouches were designed exclusively for railway mail and had metal rings at each end to attach to a mail crane and catcher arm to be picked up by moving rail cars. In the mid 18th century, letters were put in saddle bags designed to fit around a horse's saddle. In the 19th century, both newspapers and letters were placed in a portmanteau, a round, side-opening, leather bag.
Written by Allison Marsh