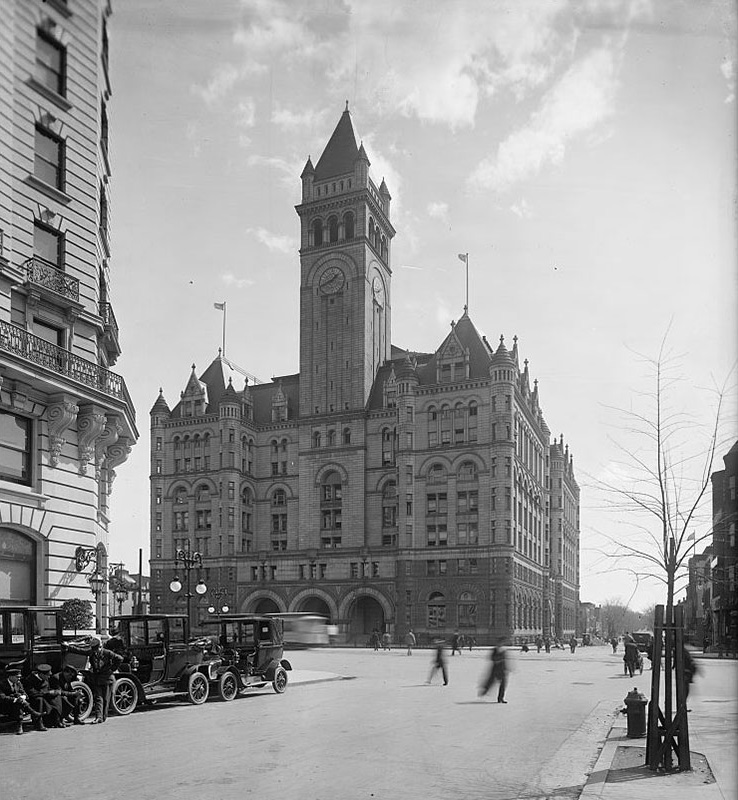 This is an architectural model of the 1899 Post Office headquarters building in Washington, DC. Over 130 years ago the area currently known as Federal Triangle, was then known as the Murder Bay area. It was home to prostitutes, criminals, and other shady characters and activities.1 It was an area in dire need of a clean-up and in 1880 Congress set out to do just that by authorizing the construction of a building that would combine the United States Postal Department headquarters and a City Post Office at 12th Street and Pennsylvania Avenue, NW. Architect Willoughby J. Edbrooke designed the building, in the Richardsonian Romanesque style, which is characterized by its intricate designs and eclectic shapes.2 It took years for the vast nine-story building to be built, between 1892-1899. At its completion it held several accolades, such as the largest federal office building in the city, the first building in Washington to have its own power plant, and the soaring clock tower was second in height only to the Washington Monument. Sadly, the Post Office building did not stimulate growth in the area, as expected, and not even 10 years went by before the public outcry began for it to be torn down.
Washington City Old Post Office architectural model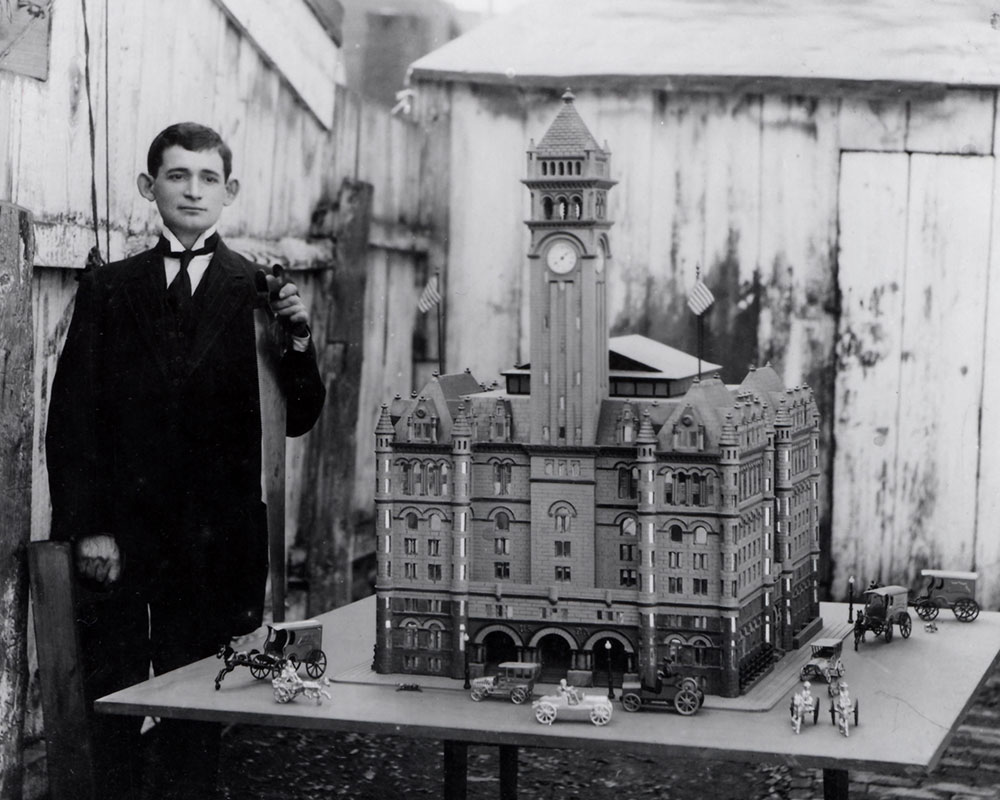 One of the building's supporters came in the form of a cabinet maker named Nathan Rubinton (1882-1958); a Russian immigrant who came to the United States in 1904. Rubinton sought to preserve the architectural significance of the building, as cries were heard all over to tear it down, because he was moved by the style of the building. In 1909, Nathan Rubinton began working on his wood model of the building during the evenings after work. It took him 8 months to hand carve the impressive replica of the Post Office Building. The model was 26" W x 32"L x 42" and even captured the 1,130 windows of the original building.
The model was showcased in the lobby of the Post Office building and during the course of its stay, received high acclaim from engineers, architects, and the public. After its presence in the building, the model was presented in Norfolk, Virginia at an architectural fair in 1915 and at the next year at the San Francisco World Fair. After these appearances, the model remained in Nathan Rubinton's possession, rarely making a public appearance. Rubinton passed away in 1958, and a few years later in 1962, Rubinton's children donated the model to the Smithsonian Institution.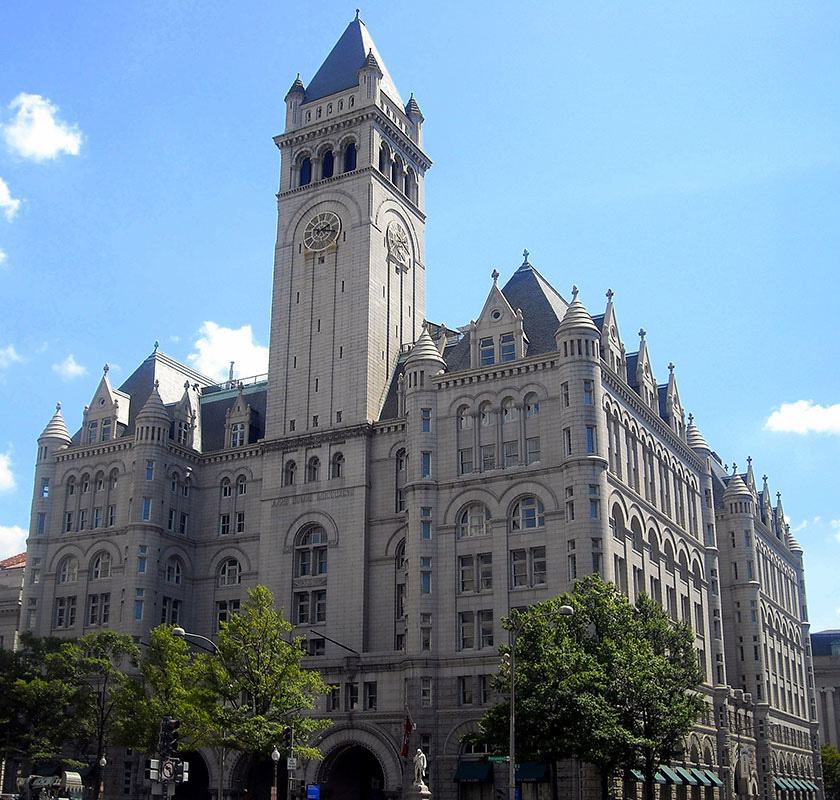 When the new DC City Post Office was completed near Union Station, now home to the National Postal Museum, the Post Office building was dubbed the "old" post office building even though it was only fifteen years old. The Old Post Office building remains standing today, due in large part to lack of funds to tear it down during the Great Depression and to a vocal campaign by local citizens to save the building.  After years of underutilization and other poor business conditions, the U.S. General Services Administration issued a Request for Proposals for the Old Post Office building in March 2011 and in 2013, announced that the Trump Organization would be the redeveloper of the building.3 The historic Old Post Office building will be turned into a luxury hotel and is expected to be opened in late 2015.4
Sources:
Written by Domonique Williams