Countdown to Owney (#2)
04.07.2011
Blog
By Historian and Curator Nancy Pope

As you may have heard, on July 27, 2011, Owney will be honored with his very own postage stamp. To celebrate this great occasion, this is the second in a series of blogs celebrating some of Owney's tags.
Among the many tags admirers gave Owney during his travels were little metal tokens known as "trade checks." These tokens were usually "good for" free items, or a few cents off of a product. They were used much as coupons are today. A merchant could offer free or discounted products to lure customers in for additional purchases.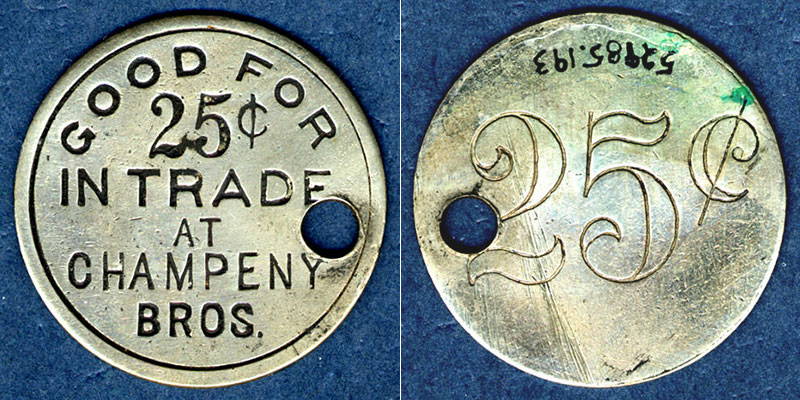 Owney received this trade check token, which was "good for 25-cents in trade" from Champeny Bros., a Mitchell, SD, department store. As there is no date on the token, it is unknown exactly when Owney received this trade check. According to dates on other tokens Owney received while in Mitchell, SD, he may have received this during trips in 1890 or during the fall of 1892.
A stop at Mitchell was in keeping with Owney's affection for the railway mail. The town had been named for Alexander Mitchell (Oct. 17, 1817 – April 19, 1887), who was the president of the Chicago, Milwaukee, and St. Paul Railroad. The line ran from Wisconsin into the southern portion of the state at that time.
Owney's token is now in the collections of the National Postal Museum. Early in the morning of July 29, 1896, the Champeny Bros.' department store building was discovered on fire. Although the fire was confined to the first and second floors of the three-story building damage was significant and the owners listed $40,000 in loses for their goods.
Learn more about Owney here: postalmuseum.si.edu/owney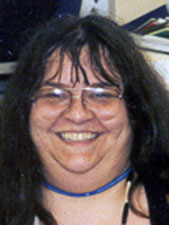 About the Author
The late Nancy A. Pope, a Smithsonian Institution curator and founding historian of the National Postal Museum, worked with the items in this collection since joining the Smithsonian Institution in 1984. In 1993 she curated the opening exhibitions for the National Postal Museum. Since then, she curated several additional exhibitions. Nancy led the project team that built the National Postal Museum's first website in 2002. She also created the museum's earliest social media presence in 2007.