Crafty Techniques for Stunning Holiday Cards
12.07.2010
Blog
By Erin Blasco
Saturday's Holiday Card Workshop has been over for about 72 hours and the workshop volunteers and I are still finding glitter in our hair, shoes, and clothes! Led by Thalia Doukas, a local artist with a flair for festive, heartfelt holiday cards and crafting techniques, about 140 people participated in the workshop this year.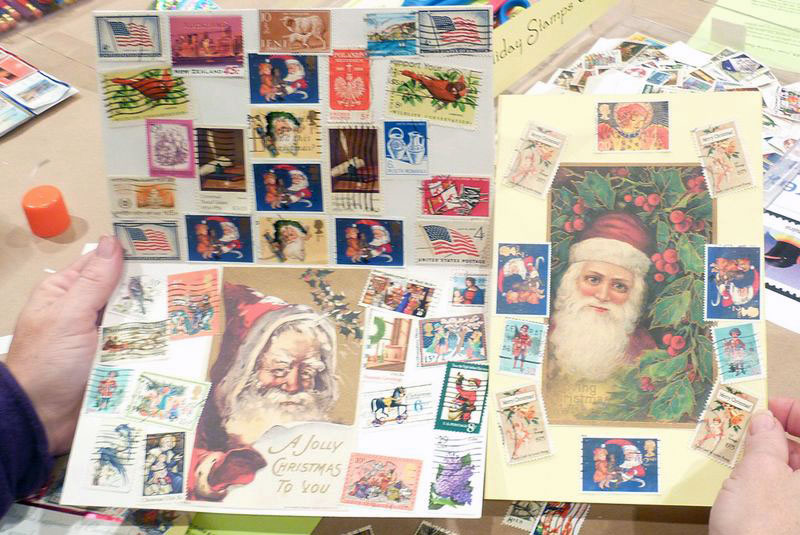 The workshop has long been one of the museum's most popular program offerings and an important part of families' holiday traditions. Looking back at the photos of the workshop before I even began working here, I see familiar faces who return each year to make holiday cards at the Postal Museum.
In additional to all the traditional elements (buffets of craft supplies, a small army of Postal Museum volunteers, an ink stamp station, a glitter station, and a stencils and rubbings station), this year's workshop included a new feature designed by Doukas: a "menu" of different options for folding and customizing holiday cards, transforming them into ornaments, pop-ups, pockets, and other fun shapes. We're providing the menu here in the hopes that these ideas inspire your own holiday cards.
Thalia Doukas: Holiday Cardmaking, My Samples