Curator's Pick: Johnstown Mailbox
05.28.2010
Blog
By Nancy Pope, Curator and Historian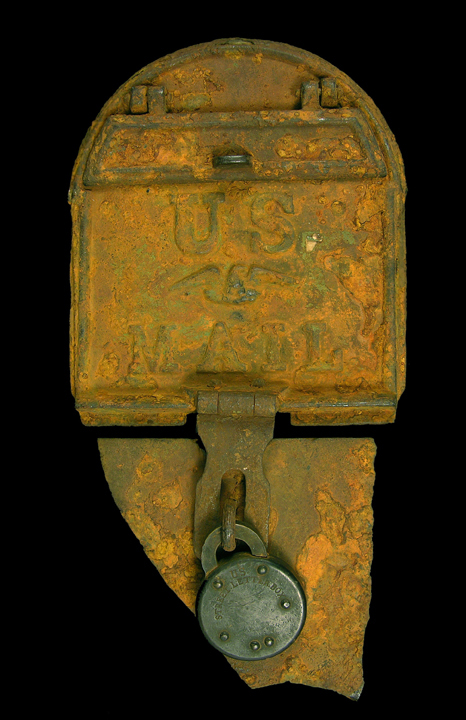 In the afternoon of May 31, 1889, the town of Johnstown, Pennsylvania was devastated by a flood. This rusted, broken, and damaged mailbox was recovered from the area. The humble mailbox is a symbol of everyday life in towns all over the country. The 1889 Johnstown, Pennsylvania, flood was an engineering disaster, and this mailbox remnant is a reminder of the many lives lost on a normal day in an average American community. After days of relentless rain, a dam built by South Fork Fishing and Hunting Club to create an artificial lake at their mountain resort finally ruptured. Over 2,209 people died and thousands more were injured as a wall of water flooded the Conemaugh Valley in one of the worst disasters in our nation's history.
The door and a section of the mailbox's base are held together by the hasp, which has a round lock attached. The letter slot is protected by an iron cover held in place with two pins. "US MAIL" and an eagle design have been cast into the front of the box. The iron is quite corroded, and rust has partially obliterated the design on the front. Traces of the original green paint may be seen on the door.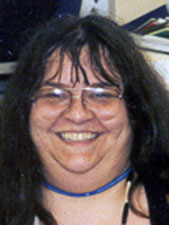 About the Author
The late Nancy A. Pope, a Smithsonian Institution curator and founding historian of the National Postal Museum, worked with the items in this collection since joining the Smithsonian Institution in 1984. In 1993 she curated the opening exhibitions for the National Postal Museum. Since then, she curated several additional exhibitions. Nancy led the project team that built the National Postal Museum's first website in 2002. She also created the museum's earliest social media presence in 2007.