Dangers of Flying the Mail
09.27.2012
Blog
By Nancy Pope, Historian and Curator
Among other accomplishments, the Post Office Department set the stage for the successful development of commercial aviation in America. From 1918-1926 the Department operated the nation's airmail service, buying aircraft, determining flyways, organizing airports, and of course, hiring pilots. While fewer than 250 pilots were hired during those years, thousands of young men applied to be an airmail pilot.
It may seem hard to believe that so many men wanted a job that had such a high fatality rate. During the 1918-1926 period, thirty-five men died flying the mail. The service gained an ominous nickname among the nation's aviators as a "suicide club" for flyers.
Frederick A. Robinson joined the airmail service on August 16, 1919. Before joining the service Robinson was a flying instructor at Rockwell Field in San Diego. His postal assignments included Belmont Park, New York (the first New York City airmail field), Newark and Bellefonte, Pennsylvania. On September 27, 1920, while flying from Hazelhurst Field to Bellefonte, Pennsylvania, Robinson ran into trouble. Distance flying at the time required a sound knowledge of the area, as navigational aids consisted of following landmarks on the ground. Because of fog, Robinson was flying low over the Susquehanna River, using it as a guide. Near Millersburg, Pennsylvania, his landing gear struck a Cumberland Valley Telephone Company wire strung across the river. Robinson's plane was hurled sharply into the river, landing upside down in the shallow water. Robinson died on impact. He was 24 years old.
Without the courage and determination of pilots such as Frederick Robinson, the nation's airmail, and subsequently commercial aviation services could not have gotten off the ground.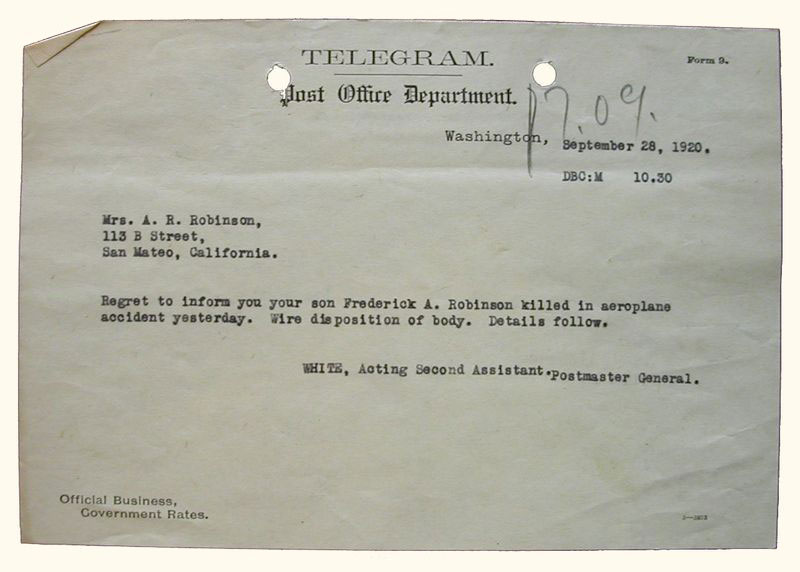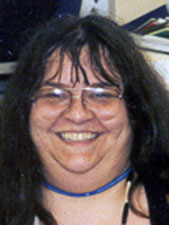 About the Author
The late Nancy A. Pope, a Smithsonian Institution curator and founding historian of the National Postal Museum, worked with the items in this collection since joining the Smithsonian Institution in 1984. In 1993 she curated the opening exhibitions for the National Postal Museum. Since then, she curated several additional exhibitions. Nancy led the project team that built the National Postal Museum's first website in 2002. She also created the museum's earliest social media presence in 2007.