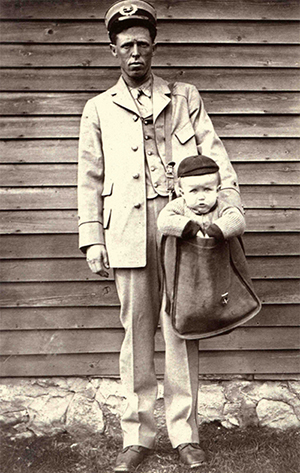 As the Smithsonian acquired its philatelic and postal operations collections, it also acquired original images and photo-reproductions illustrating:
the history of the postal service in the United States—and other countries
the hobby of philately and philatelists
The range of subject matter includes:
postal workers and officials
postal delivery systems (airmail, city, highway, railway, rural, ship, etc.)
postal vehicles (bicycles, carts, wagons, sleds, trucks, etc.)
postal equipment
postal documents
historic events (Civil War, postal strikes, Gold Rush, etc.)
U. S. and international stamps, covers
philatelic collectors and curators
The Museum and the Smithsonian Institution Libraries' onsite branch separately administer their portions of this collection of mostly photographic images. The material, which was assembled to support research, publications and exhibits, is available for public use in digital formats.