By Nora Lockshin, Paper Conservator, Smithsonian Institution Archives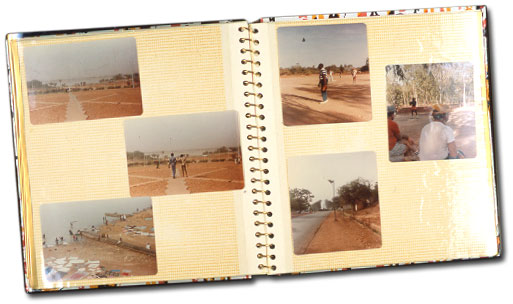 Hurricane Katrina has raised an immediate need for information about recovery of personal documents, photographs and other collectable items. The National Postal Museum would like to share some resources from the Smithsonian Institution Archives and others below with our website visitors.
NOTE: Individuals attempting to return to a disaster location should contact local, state, or federal officials for information on re-entry and access to disaster areas.
Basic information for immediate recovery of personal collections (papers and objects) is found via links below. As there may not be e-access in disaster affected areas, it may be advisable to print out these resources. Disaster recovery officals may only allow persons to access their homes for a very limited time, if at all, so pre-planning a strategy of action for recovery of personal collections is important. Please be aware that in most cases there are serious health implications from being near or in water left behind from flooding; persons attempting recovery should take all necessary precautions to safeguard personal health and the health of others.
Please note that not all that is water-damaged is unrecoverable. Sometimes cherished possessions such as great-grandma's quilt, a wedding album and important personal documents (deeds, mortgages, birth certificates) can be saved with post disaster intervention. Often official modern documents (from the past 20 years) are duplicated elsewhere (like a state archive, bank microfilm or hospital) but in a widespread disaster these records also could be affected. The more local or old the items are, the harder they may be to replace.
If possible, prepare a kit (including flashlight, waterproof shoes, plastic boxes or boxes lined with clear garbage bags, camera and film to record inventory of damage for insurance purposes) to carry out wet materials to another location based on guidelines found below.
Focus energies on the important unique and salvagable items, not ones that someone else has an unaffected copy of (for example, Mom in Denver has a copy of the wedding album).
Don't try to pull apart materials that have dried and are stuck together, such as photo albums with facing photographs. If they are still wet, some recovery may still be possible (see tips).
See FEMA tips for recovery suggestions by type, including handling wet, dirty and moldy materials, freezing and drying. (Some procedures can be attempted by individuals, but bulk freezing and vacuum freeze drying by a disaster recovery vendor is most effective; you can wrap and freeze items in wax paper and ship on ice later if you have a deep freezer; note, some objects should not be frozen, please see tips/FEMA interactive)
Be aware that mold may be a severe problem if the item is no longer submerged and take personal safety precautions. Mold can be dangerous and can spread to other objects, so dry or freeze moldy objects as soon as possible according to guidelines below. Be aware that other toxins may be in the water.