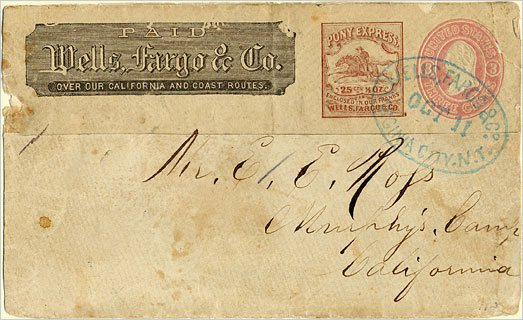 The Museum's Collections Department receives, and processes object gift offers through the Collection Committee—a panel of curators and collection management specialists. Their approval is necessary to acquire any object for the collection. Prior to submission to the Collection Committee, all object gift offers must be carefully considered by the Curatorial Department.
If you believe that you own historic objects that will augment The National Postal Museum's collection, we invite you to use the form or email address below to make a formal gift offer to the museum.  Please allow up to 8 weeks for the museum's Curatorial Department to review and respond.
Please do not mail object donations to the museum at this time.
Please tell us about your proposed object donation either by email or by completing the below form.
Please send object photographs (.jpg format), to: NPM-Objectdonation@si.edu
Proposed Object Donation:
(*All fields are required)