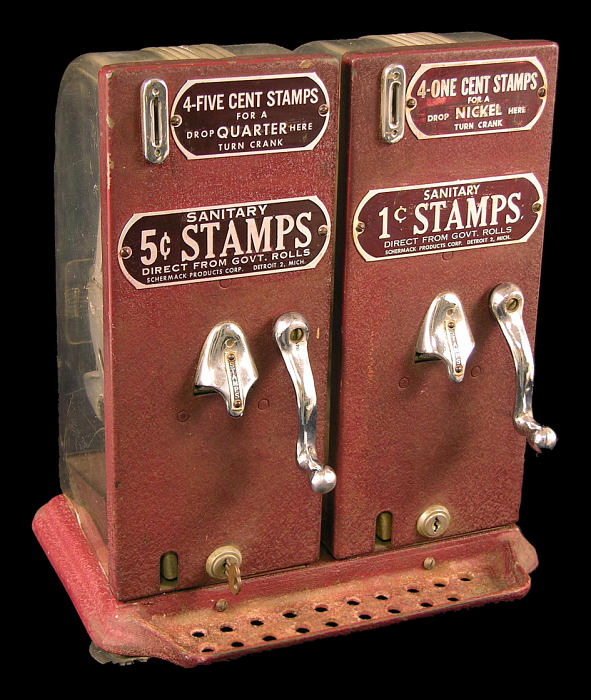 Convenience of time and place are the great benefits of vending machines. Selling stamps in vending machines means they are readily available in many venues outside the post office. Even in a postal lobby, the machines stay open for retail long after the windows have closed for business.
To make machines that are compact, accurate, and efficient necessitated the use of coil stamps. The connection between the development of vending machines and coil stamps began in the 1880s. The Post Office Department did not issue its first stamps in a coil until 1908. Prior to that, manufactures used sheets of imperforated stamps to create coils for their machines.
Reference:
Howard, George P. Stamp Machines and Coiled Stamps. New York: H. L. Lindquist Publications, 1943.

www. 1847usa.com/PrivatePerfs.htm Accessed March 14, 2006.
Lynn Heidelbaugh, National Postal Museum