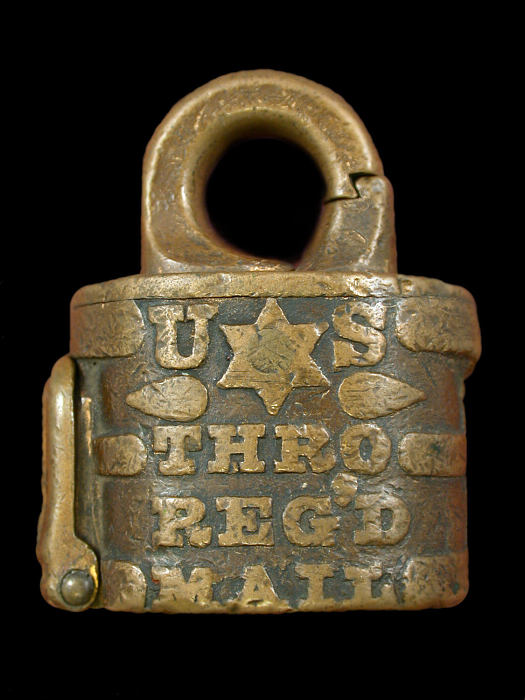 Ensuring the security of the mail has been sacrosanct to U.S. postal officials from the earliest days of the system. From the moment a piece of mail enters the mail stream, it is to remain safe and secure from prying eyes or theft.
Many types of locking mechanisms have been employed over the years to protect the U.S. mail. Once a letter is deposited in a sidewalk collection mailbox, only a postal employee is allowed, or equipped, to retrieve it. Locks have often secured mailbags and pouches. Some types of mailing containers, such as those used for registered mail, are always fitted with locks or seals.
Of course, no system is foolproof, and thieves have often made the mails a target. Mail robberies have been as simple as knocking the lock off of a mailbox or as complex as organizing a stagecoach or train robbery.
Access to first-class mail while in the postal system remains legally off-limits to anyone other than the sender or receiver. Once these pieces are in the system, they may not be opened without a federal search warrant except under the most dire circumstances. The U.S. Postal Service produces over 250,000 locks a year that are used in delivery and collections services.
Nancy Pope