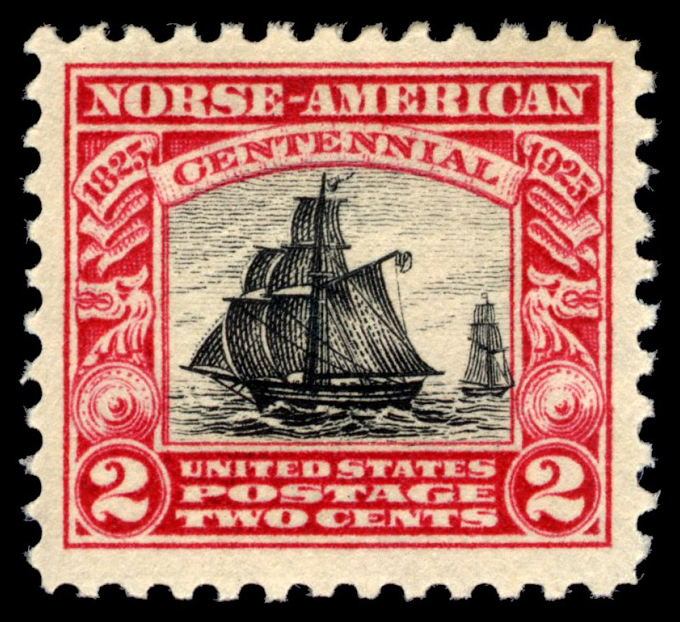 The Norse-American stamps commemorated the 100th anniversary of the arrival of the first group of Norwegian immigrants in New York on October 9, 1825. Two stamps were issued on May 18, 1925, to coincide with the Norse-American Centennial Celebration held in Minneapolis and St. Paul, June 6-June 9.
The 2-cent stamp depicted the sloop 'Restaurationen', which carried the Norwegian immigrants to the United States in 1825. The vignette of the 5-cent stamp is taken from a photograph of an exact size replica of an ancient Viking ship that had sailed from Norway to Chicago in time for the Columbian Exposition of 1893.
The bi-colored stamps were very popular in Minnesota and Wisconsin, states with large Norwegian populations. Because it took the Bureau of Engraving and Printing twice the time to produce two-colored stamps on plates (sheets) of one hundred, the Norse-American stamps have the distinction of having the smallest quantity issued of any commemorative.