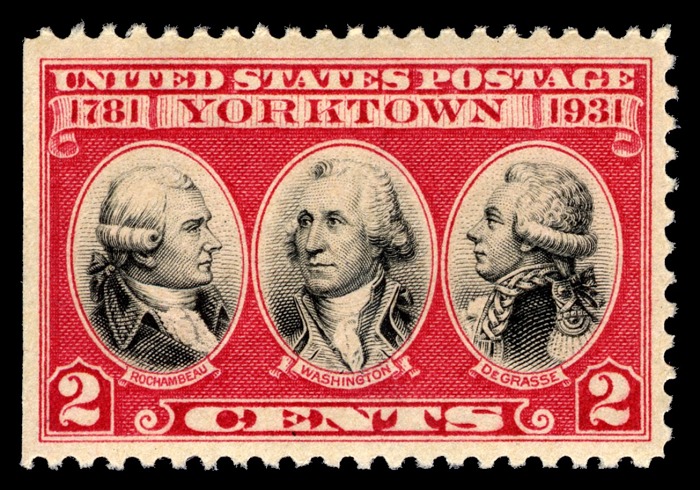 The Great Depression had just begun in 1930. During that year, the Post Office handled nearly 28 billion pieces of mail through over 49,000 post offices nationwide. Despite the volume of mail, the Post Office Department suffered a deficit of almost 100 million dollars—the largest in its history.
During this period, the Star Spangled Banner was officially named the national anthem of the United States, the planet Pluto was discovered, and the Empire State Building, then the tallest building in the world, was completed.
Between 1930 and 1931, the Department issued seven commemoratives with printings that totaled over 411 million stamps, each commemorative issue averaging about 58 million stamps. United States postage stamps commemorated, among others, the founding of the American Red Cross and the surrender of the British at the Battle of Yorktown.