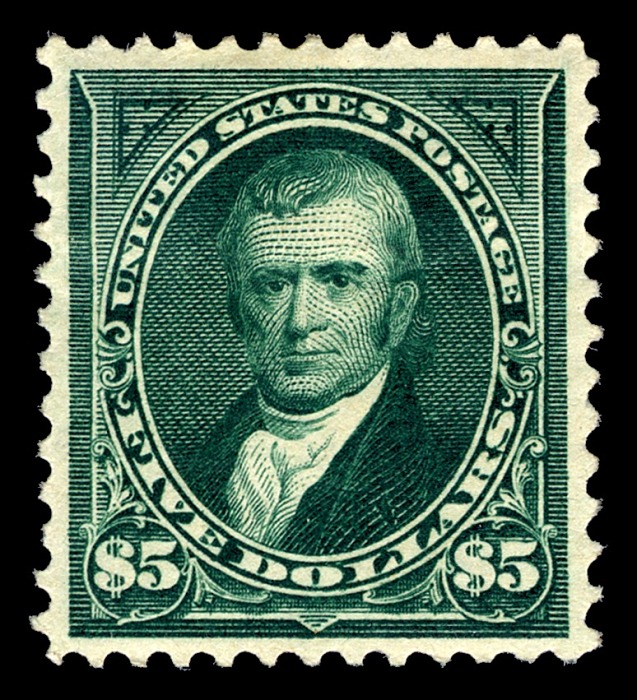 As the first postage stamps issued by the Bureau of Engraving and Printing, the Series of 1894 holds a unique position in U.S. philately. Generations of collectors have referred to the series as the 'First Bureau Issue'. The stamp designs were the legacy from the American Bank Note Company dies, to which the Bureau added 'triangles' in the upper corners. Until July 1894, when the first stamps of the series was issued, private companies had printed all postage stamps under contracts with the Post Office Department.
Series of 1894 stamps are categorized in three groups based primarily on whether or not watermarked paper was used and on color. The series includes thirteen denominations, ranging from one cent to five dollars.
Issued in July 1894, the first denomination of the first group was the 6-cent Garfield stamp. Most of the other stamps were issued in the fall of 1894, though the 8-cent Sherman was not issued until March 1895. The Bureau of Engraving and Printing issued all stamps in this first group on unwatermarked paper, just as the American Bank Note Company had done.