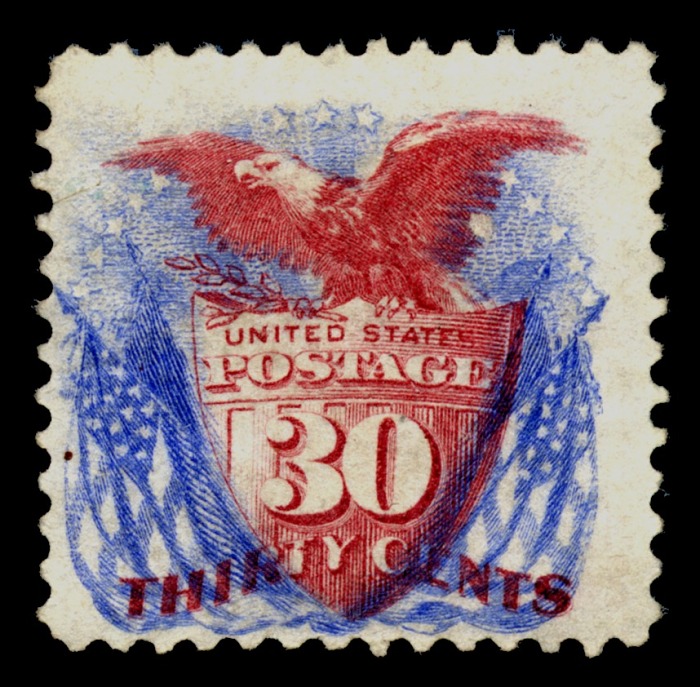 In 1868 the National Bank Note Company was the only firm under contract to the federal government to print United States stamps. When the Post Office Department opened bids for printing the 1869 issue, National Bank Note Company and Butler & Carpenter, another Philadelphia-based firm, vied for the contract, which Postmaster General Alexander Randall awarded to National Bank Note Company. The other firm complained that its bid had been lower and deserved the contract, so Congress appointed a commission to investigate its claims. However, the commission found that National Bank Note Company employed more advanced printing techniques than the competition, and it upheld the postmaster's decision.
The contract was signed towards the end of 1868, and the new stamps were scheduled for distribution by February 1869. Despite impending administration changes—Ulysses S. Grant had won the November presidential election, and John Creswell would replace Randall as Grant's postmaster general—the new administration honored the existing contract.
The 1869 National Bank Note Pictorial Issue was the first set of United States stamps printed in two colors. The set featured ten different denominations, ranging from 1-cent to 90-cent. The 15-cent through 90-cent denominations were bi-color stamps. The nearly square stamps went into circulation around March 1869 and remained in use for a little less than a year. The public disliked the stamps for reasons including design, shape, and the ineffectiveness of the gum in affixing stamp to envelope. Because the 1869 Pictorial Issue was the first and last issue to employ multiple colors until 1918, it is considered one of the highlights of the entire Classic Period of United States philately.