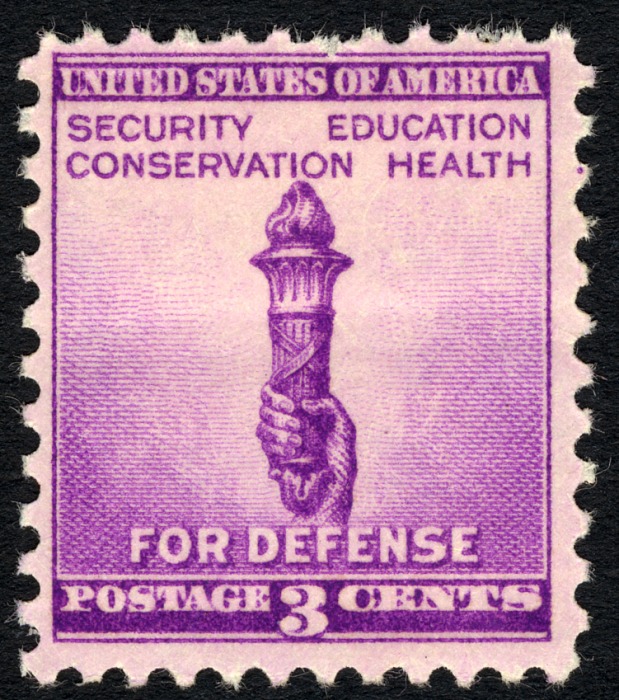 The National Defense Issue stamps were released for public use on October 16, 1940. Their date of issue coincided with the first day of registration for America's first peacetime draft. A month earlier Pres. Franklin Roosevelt had signed the Selective Training and Service Act of 1940 initiating this draft despite the United States' declared neutrality in the European war begun by Germany's 1939 invasion of Poland.
The three, small format stamps of simplistic design declare their purpose "For Defense" and acknowledge Industry, Agriculture, Army, Navy, Security, Education, Conservation and Health as key to national well-being. These stamps served as regular issue stamps and were denominated 1-, 2- and 3-cents in the same colors as the current regular issues—green, red and violet respectively. Objects pictured are the Statue of Liberty (1-cent), an anti-aircraft gun (2-cent) and the Torch of Enlightenment (3-cent).
These stamps, printed in the billions for the Post Office Department, became major workhorses of wartime-era mail. The National Defense Issue, with a total production of 19,677,985,200 stamps, was the largest printing to that date of any postage stamp series issue in the history of the United States.
Gordon T. Trotter and Alexander T. Haimann, National Postal Museum