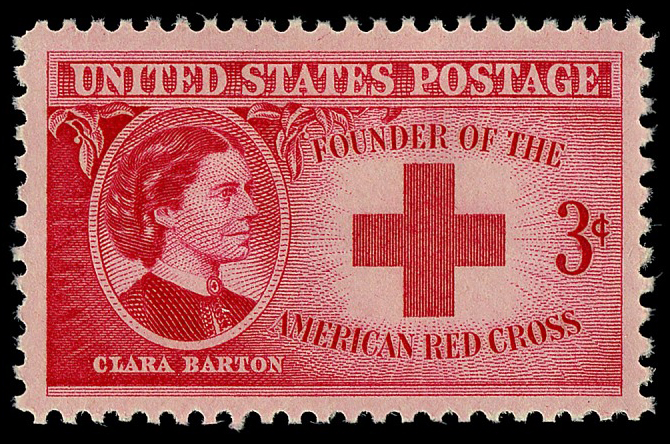 Known as the founder of the American Red Cross Society, Clara Barton was born in Massachusetts in 1821. Before the Civil War she worked first as a teacher, and later as a clerk in the U.S. Patent Office. With the outbreak of the war, however, Barton was shocked at the conditions and lack of medical relief supplies on the battlefields, and as superintendent of Union nurses, she worked tirelessly in the nursing of wounded soldiers at the front and in the distribution of much-needed supplies to the battlefield.
After the Civil War, Barton traveled to Europe for her health where she learned of the Red Cross as outlined in the Treaty of Geneva. Upon returning to the United States, she established the American Red Cross Society, eventually convincing the American government to sign on to the Geneva Agreement in 1882. Under Barton's twenty-two year tenure as President of the American National Red Cross, she expanded its vision to include relief from any great disaster, not only during wartime, but during peacetime as well.
Clara Barton died in 1912 at the age of 91 at her home in Glen Echo, Maryland. Stamps honoring her were issued in 1948 and 1995.