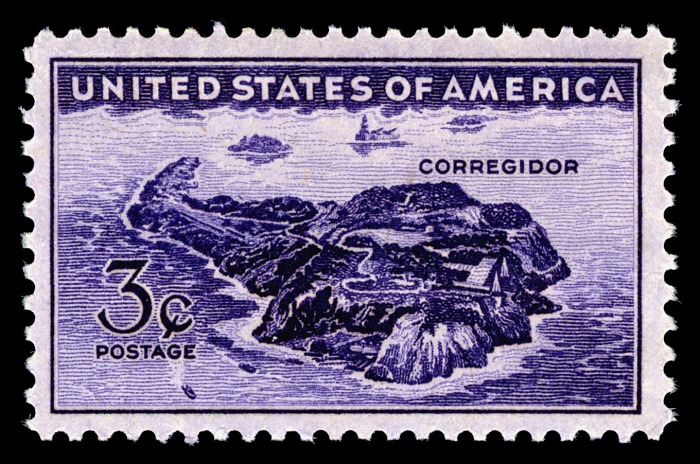 In the first months of 1944, as American and British soldiers landed on Italian beaches to continue the struggle to rid Europe of Nazism, the U.S. Post Office Department released no new stamps. It was not until September that the Post Office Department released a war-related commemorative.
The Philippine Issue, which highlighted the struggle of American, British, and Philippine soldiers against the Japanese in the months that followed the attack on Pearl Harbor, was the first stamp to commemorate a specific campaign of World War II. For the remainder of 1944 and throughout 1945, the vast majority of commemorative stamps were war-related. During that period, the United States issued seventeen commemoratives stamps with total printings of 1.8 billion.
The death of President Franklin Delano Roosevelt on April 12, 1945, shocked the nation. Roosevelt had served four terms as president (1933-1945). Between July 1945 and January 1946, the Post Office Department issued four stamps commemorating Roosevelt. To date this remains the largest issuance of stamps in the year following a president's death.
Between 1940 and 1945 the number of letters and packages the Post Office Department processed increased by ten billion to 37,912,067,000 pieces.