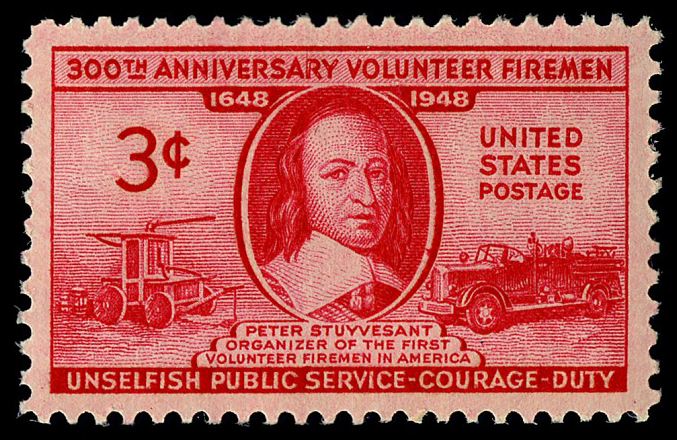 The closing years of the twentieth century's most violent decade saw numerous world-shaping events-the Berlin Airlift, the assassination of Mahatma Gandhi, and the establishment of the state of Israel in 1948; in 1949 the Soviet Union tested an atomic bomb, Mao's communist forces grabbed control of mainland China, and the Western powers formed the North Atlantic Treaty Organization (NATO).
Despite the period's dramatic events and the re-alignment of world power, stamp production in the United States saw no significant changes. The engraving and printing processes remained essentially unchanged. On the other hand, the subjects honored on U.S. stamps broadened to include an African American scientist and numerous women whose efforts had impacted the American social scene. In fact, commemorative stamps celebrated more women during the period than throughout the previous one hundred years of United States stamp production.
African American botanist George Washington Carver was honored on the first stamp issued in 1948. The Progress of Women Issue appeared in the summer of 1948, recognizing suffragists Elizabeth Cady Stanton, Carrie Chapman Catt and Lucretia Mott. Other women honored by single commemoratives included Clara Barton, Juliette Low, and Moina Michael.
In the time period 1948-1949, the United States issued thirty-four commemoratives with total printing amounting to 2.8 billion stamps, averaging over 84 million stamps per issue. This was an increase in one billion total stamps from the previous two years but a decrease in the average number of stamps by over 45 million.