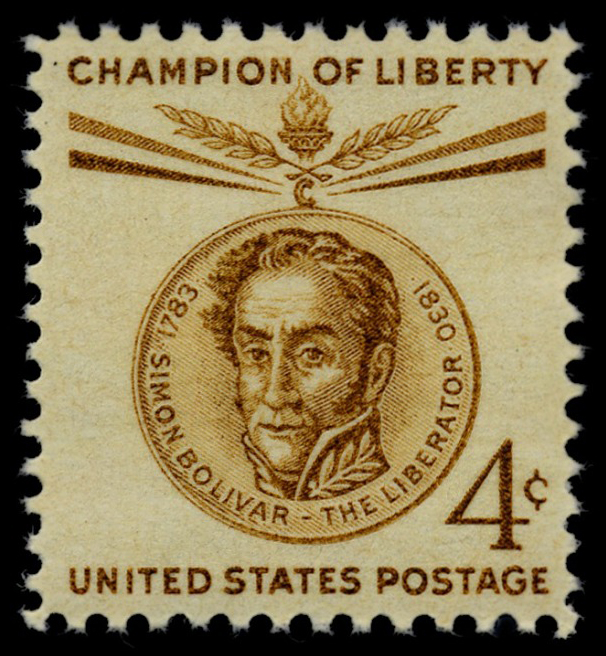 In 1957, during the height of the Cold War, the Post Office Department issued a single, oversized 8-cent stamp commemorating Ramon Magsaysay (1907-1957), the deceased president of the Philippines. The stamp honoring this "Champion of Liberty" became the forerunner of a series of nine sets of two stamps each, issued from 1958 through 1961, known as the "Champion of Liberty" Series. All the stamps, intended as dramatic counterpoints to the Soviet Union's totalitarianism, honored men who fought for freedom in their homelands.
On February 15, 1958, Postmaster General Arthur E. Summerfield announced that each future "Champion of Liberty" stamp would be issued in two denominations, one at the current domestic letter rate (4-cent) and the other at the then current international rate for first-class surface mail (8-cent). It was clearly the hope of the Post Office Department that these "Champion of Liberty" stamps would carry their message of liberty not only throughout the United Sates but also throughout the world.
Those honored between 1958 and 1959 include: Simon Bolivar, Lajos Kossuth, Jose de San Martin, and Ernst Reuter.